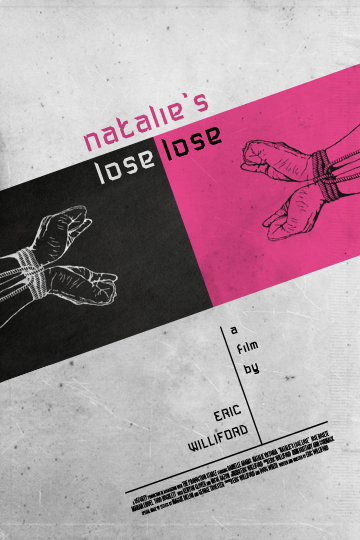 95Forty Productions has released the second of three official posters for its new independent thriller titled "Natalie's Lose Lose". This film marks the directorial debut of Eric Williford, whose previous credits include producing "The 8th Plague" and "CARVER".
"Natalie's Lose Lose" tells the story of a young woman who awakens to find herself gagged and bound to a chair. The question isn't just who put her there, but why did they choose her? As the mystery unfolds we learn details about Natalie's life as well as the true intentions of her captors.
The film stars Danielle Adams, Natalie Victoria, Jose Rosete, Marian Liddel, Todd Hughlett, with Kenyon Glover and Nicol Razon.
"Natalie's Lose Lose" is currently seeking distribution.
Eric Williford's next project will be the horror anthology "Merry F@#$ing Christmas".
Visit the 95Forty Blog (here) and Facebook (here) for more updates and news.