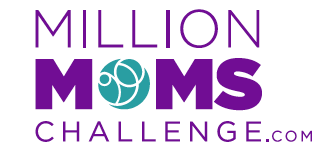 BlogFrog is pleased to host a Twitter Party on behalf of ABC News and the UN Foundation to further promote the Million Moms Challenge, a cause to raise awareness around health issues that affect mothers and babies in developing nations. The party takes place on Twitter under the hashtag #AMillionMoms on Wednesday, December 7 from 1-2pm ET and welcomes Anne Geddes, the world-renowned photographer known for her compassionate images of newborn babies and pregnant women.
Geddes has been an avid voice in the effort to build worldwide support around issues surrounding the struggles of women and children, particularly in the area of the prevention of child abuse and neglect. She and her husband Kel started The Geddes Philanthropic Trust in 1992, and most recently Anne has partnered with the United Nation's Every Woman Every Child to ensure the issue of maternal health and child welfare remains a top priority to global audiences.
To continue her relentless support of these issues, Geddes is helping build momentum for the Million Moms Challenge in its final weeks by teaming up with BlogFrog and participating in the global online Twitter conversation. BlogFrog connects more than 70,000 women bloggers and has spearheaded many social media efforts for social good since the company launched in 2009. As the largest network of mom blogs, BlogFrog is inviting influential mom bloggers, their followers, and Anne Geddes to host this compelling, one of its kind, virtual conversation.
In addition to the Twitter party, Geddes is also giving one mother and her baby a rare, private portrait session in her Sydney, Australia photography studio as a part of an "Imagine Me & You Contest." More information about the contest and Anne Geddes' unfettered support for the Million Mom's Challenge, please visit http://millionmomschallenge.com.
About BlogFrog
BlogFrog is an online community platform used by bloggers and brands to enable readers to interact with each other, engage in like-minded discussions, and share rich media content. The company's community and sponsored conversation technology platforms help brand marketers build relationships and trust among women and mom consumers online. BlogFrog is a private company headquartered in Boulder, Colo. Visit http://theblogfrog.com or follow @theblogfrog.