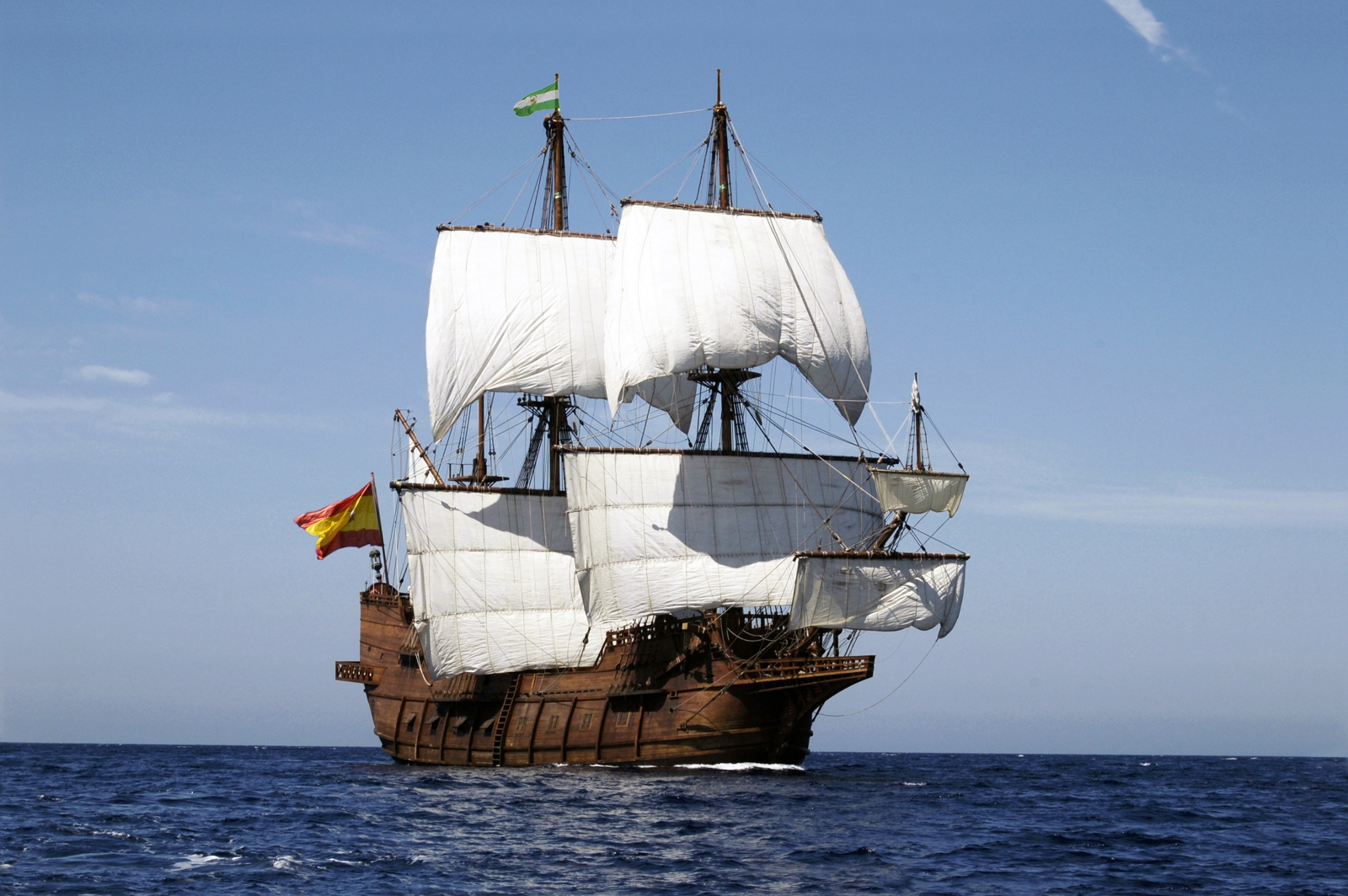 TALLAHASSEE -- Marking the 500th anniversary of the landing in Florida of Juan Ponce de León, the historic replica ship
El Galeón
arrived in Miami this week from Spain for a four-port tour of La Florida.
Visitors may come aboard starting Monday.
The Viva Florida 500 Voyage tells the story of this 16th Century vessel, its importance in Florida history and U.S. history, and plans for visitors to come aboard through June 3 in Miami, Fort Lauderdale, Cape Canaveral and St. Augustine.
Read journalist Carlos Harrison's story here
. Media may post the story and photo with credit to VISIT FLORIDA and to photographer Peter W. Cross.
Ticket information for each port of call is at
VISITFLORIDA.showclix.com
.
Ponce de León was a Spanish explorer who claimed Florida for Spain 500 years ago after landing on Florida's northeast coast. His ship's last known navigational reading was 30 degrees, 8 minutes, off the coast of St. Augustine, the oldest city in the United States.
El Galeón began its historic Viva Florida 500 Voyage in Spain and recently departed from Puerto Rico, where Ponce de León was a governor. The ship's route is similar to the one Ponce de León sailed 500 years ago and is being sailed using technology of that past era.
Ponce de León's arrival in Florida in April 1513 marked the beginning of a European presence in what is now the U.S. mainland. He also is credited with discovering the Gulf Stream, which led to development of the early trade routes between Spain and the Americas that brought galleons filled with treasures close to Florida's shores.
El Galeón is a 170 foot, 495 ton, detailed wooden replica of a galleon that was part of Spain's West Indies fleet. In the Viva Florida 500 Voyage, it will cover more than 900 nautical miles, with 28 crew members aboard, maneuvering more than 9,600 square feet of sail area, as it was done in the 16th century. The ship is owned by the Nao Victoria Foundation of Sevilla, Spain.
At each port, visitors can come aboard to learn about the ship and crew, the important time in Florida history the El Galeón represents, and how these events five centuries ago shaped the Sunshine State of today.
Public tours April 15 – June 3
Daily 9 a.m. – 5 p.m.
-- Bay Front Park, Miami: Monday, April 15 – Sunday, April 28
-- The Cove at Port Canaveral, Cape Canaveral: Wednesday, May 1 - Sunday, May 12
-- Bahia Mar Marina, Fort Lauderdale: Tuesday, May 14 – Sunday, May 19
-- City Marina, St. Augustine: Thursday, May 23 - Monday, June 3
-- Ticket information:
VISITFLORIDA.showclix.com
Hosts at the ports of call are:
Greater Miami Convention and Visitors Bureau
National Air, Sea and Space Foundation
Greater Fort Lauderdale Convention and Visitors Bureau
St. Augustine/Ponte Vedra Visitors and Convention Bureau
-0-
For media assistance regarding
El Galeón
and its Florida ports itinerary, contact:
Manuel Minero, Fundacion Nao Victoria
mminero@fundacionnaovictoria.org
Mobile: 0017874664964
For media assistance regarding stories about Viva Florida 500, contact:
Laura Cassels, VISIT FLORIDA
lcassels@VISITFLORIDA.org
Phone: 850-205-3839
or
Pam Forrester, VISIT FLORIDA
pforrester@VISITFLORIDA.org
Phone: 850-205-3827
Explore Viva Florida 500 story ideas at the
VISIT FLORIDA Viva 500 press room
.
ABOUT VIVA FLORIDA 500
Viva Florida 500 is a statewide initiative led by the Florida Department of State, under the leadership of Governor Rick Scott, to highlight 500 years of historic people, places and events in present-day Florida since the arrival of Juan Ponce de León to the land he named La Florida in 1513. While Florida's Native American heritage dates back more than 12,000 years, Spain's claim in 1513 began a new era.
2013 marks 500 years of history and diverse cultural heritage in Florida – a claim no other state in America can make – and Viva Florida 500 promotes the place where the world's cultures began to unite and transform into the great nation we know today as the United States of America. The Viva Florida 500 commemoration is ongoing throughout 2013, and includes hundreds of events statewide. The goal is to promote 500 years of Florida's history – its people, places and cultural achievements – and this important milestone in American and Florida history. For more information, visit
www.VivaFlorida.org
ABOUT VISIT FLORIDA
As the Sunshine State's No. 1 industry, tourism was responsible for welcoming 89.3 million visitors in 2012 who spent $71.8 billion, generating 23 percent of the state's sales tax revenue and employing more than one million Floridians. For every $1 spent on tourism marketing, VISIT FLORIDA – the state's official tourism marketing corporation – generates more than $258 in tourism spending and $15 in new sales tax collections, paid by visitors, not residents. VISIT FLORIDA promotes tourism to Florida through sales, advertising, promotions, public relations and visitor services programs. As a public/private partnership, VISIT FLORIDA serves nearly 12,000 tourism industry businesses, including 2,700 invested Partners, 8,900 web affiliates and major strategic alliance partnerships with Disney Destinations, Dollar Rent A Car, The Hertz Corporation, SeaWorld Parks & Entertainment and Universal Orlando. To learn more about VISIT FLORIDA, please go to
www.VISITFLORIDA.com
or follow our corporate blog at
www.SunshineMatters.org
.