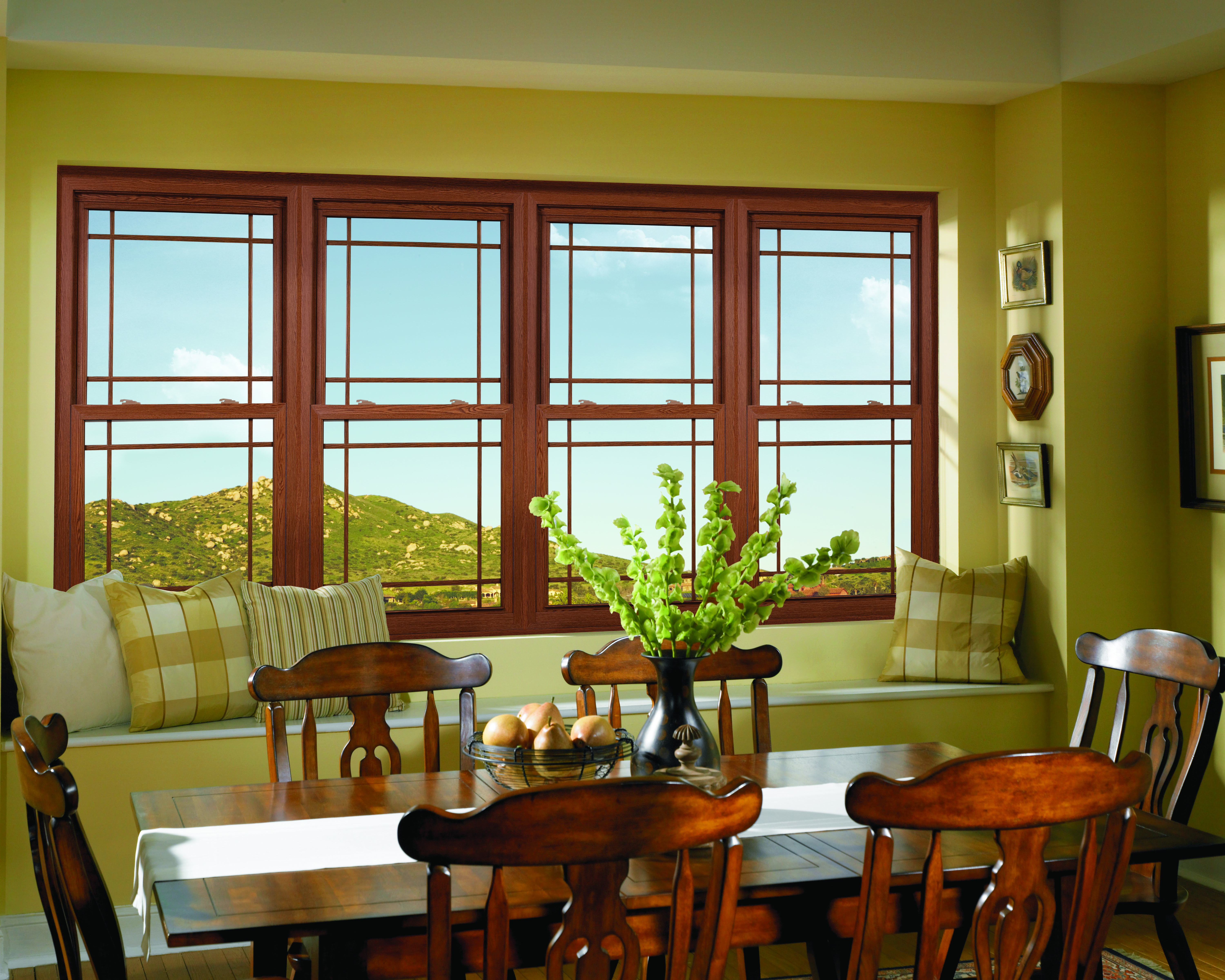 CUYAHOGA FALLS, Ohio - Alside, a leading manufacturer of vinyl windows and siding, has introduced Sheffieldr II Sliding and Double-Hung Replacement Windows. Sheffield II custom-made windows are manufactured with a stucco flange option specifically designed for West Coast applications where stucco is a popular exterior option. The stucco flange covers the area between the stucco and window frame, hiding the unfinished edge of stucco left behind after the removal of an old window. The flange is integrated into the window frame, eliminating seams that could cause debris or water to enter.

Sheffield II windows also feature triple-barrier weatherstripping between the jamb and sash to block the infiltration of air and water while an insulated glass unit with a warm-edge spacer reduces the transfer of heat and cold, all leading to greater energy savings. Since approximately 80 percent of a window is made of glass, substantial heating and cooling savings come from improved glass performance. A variety of ENERGY STARr qualified ClimaTechr glass package options allow customers to tailor the window to the climate where it's installed. Additionally, drop-in glazing helps improve energy efficiency and interior aesthetic appeal.

"These innovative windows offer the entire package," said Robert Schindler, senior vice president of marketing for Associated Materials, Inc., Alside's parent company. "They provide superior energy efficiency, aesthetic appeal and are built to last. We understand that market needs vary in different locations and that's why we took our high-end window offering, Sheffield, and designed it for a West Coast application, adding the built-in stucco option."

All Sheffield Replacement Windows are crafted with a heavy-duty, fusion-welded, multi-wall frame and sashes that offer increased structural integrity. For improved performance, the sashes in the Sheffield sliding windows glide on a dual brass roller system for smooth operation. An interlock at the sash meeting rails creates a tight seal against air infiltration, providing comfort, while sloped sills and tilt-in sashes make for easy cleaning.

The appearance of Sheffield II windows can be customized with several decorative options including 11 interior grid patterns and white, almond or desert clay colors. The windows also are available with light and dark oak interior woodgrains with white and almond exteriors.

Sheffield II windows are backed by Alside's Lifetime Limited Warranty. For additional information on Sheffield II Replacement Windows or other Alside products, please visit http://www.alside.com.

About Alside
Founded in 1947, Alside is a leading manufacturer of vinyl siding and accessories, vinyl windows and patio doors, and fencing and railing products for the residential and commercial remodeling and new construction markets. With headquarters in Cuyahoga Falls, Ohio, Alside has nearly 3,000 employees at seven manufacturing facilities. Alside products are distributed to licensed professional remodeling contractors and home builders through a network of more than 100 company-owned supply centers and through select independent distributors across the country.

A division of Associated Materials Incorporated (AMI), Alside is a recognized leader in the home improvement industry and is a charter member of the Vinyl Siding Institute, the American Association of Architects, the National Association of Home Builders and the National Association of the Remodeling Industry.