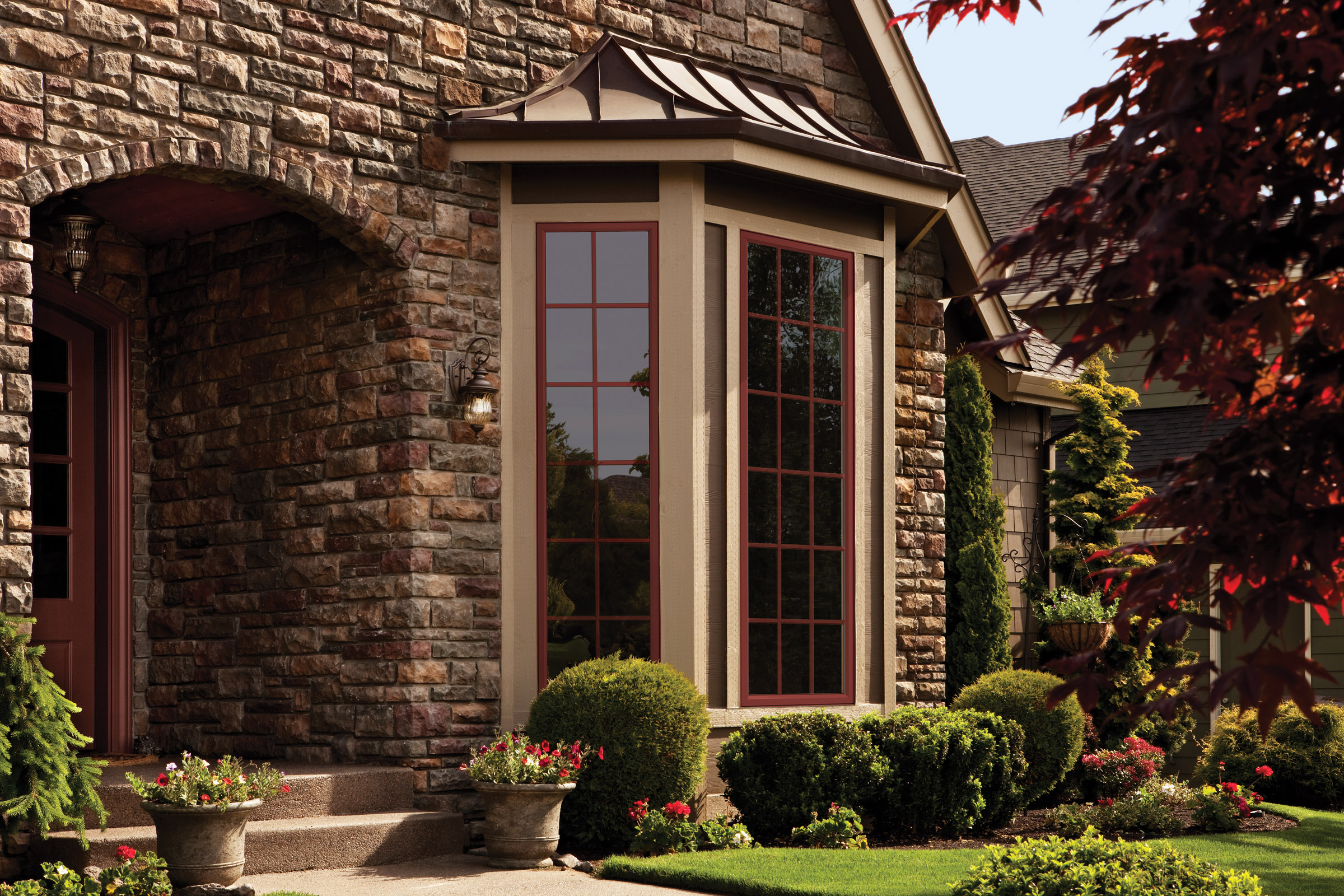 CUYAHOGA FALLS, Ohio - Alside, a leading manufacturer of windows, has recently introduced FrameWorks, a collection of high-performance interior and exterior laminate window finishes. The collection includes seven new exterior colors - Architectural Bronze, Hudson Khaki, Desert Clay, English Red, Castle Gray, American Terra and Forest Green - and seven interior woodgrains - White, Light Oak, Dark Oak, Foxwood, Cherry and new Light Maple and Rich Maple.

"Following many recent trends, we know homeowners are looking for color and design options to create a custom look, setting their homes apart from the rest," said Robert Schindler, Vice President of Marketing for Associated Materials, Inc., Alside's parent company. "The variety of natural colors and matte-textured finishes provide an aesthetic difference to these elegant, custom-crafted windows."

Developed using a cutting edge exterior laminate technology and supplying superior quality, FrameWorks is unlike any other product offered in the industry. This technology allows for the adhesive to permanently bond the laminate finish to the window substrate, providing extreme durability even against harsh environmental impacts.

FrameWorks never needs to be painted and requires very minimal upkeep, ultimately saving homeowners time and expenses involved with typical window maintenance. Because FrameWorks windows do not require painting, it prevents paint, stain and other maintenance-related products from harming the environment. The expanded FrameWorks palette offered to homeowners allows for color choices and finishes that previously were only possible with painted wood windows.

Frameworks laminates are available in most of Alside's product families and are available on Alside windows sold east of the Rockies.

For additional information on FrameWorks or other Alside or Associated Materials, Inc. products, please visit, http://www.alside.com.