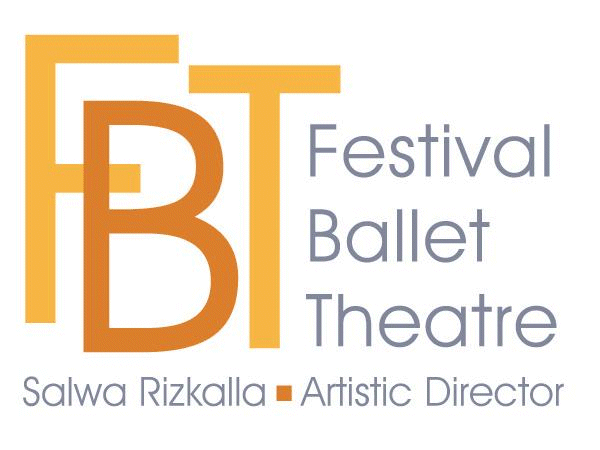 FOUNTAIN VALLEY, CA - September 9, 2010 - Celebrate the enchanting start of
Festival Ballet Theatre
Company's 2010-2011 season with
The Firebird and Mixed Repertoire
Saturday, October 16 at 8 PM and Sunday, October 17 at 2 PM at the Irvine Barclay Theatre.
The Firebird
is a 1910 one-act ballet originally choreographed by Michel Fokine with music by Igor Stravinsky. It is based on Russian folk tales of the magical glowing bird of the same name that is both a blessing and a curse to its captor. The ballet centers on the journey of Prince Ivan, who enters the magical realm of Kashchei the Immortal. While wandering in the gardens, he sees and chases the Firebird. The Firebird, once caught by Ivan, begs for its life and ultimately agrees to assist Ivan in exchange for eventual freedom.
This production of
The Firebird
is choreographed by
Nikolai Kabaniaev
and features
Jade Payette
of Washington Ballet in the title role.
This year marks the 100th Anniversary of
The Firebird
debut. The music premiered as a ballet by Diaghilev's Ballets Russes in Paris in 1910 and was conducted by Gabriel Pierne. This was the first of their productions that had music composed specifically for them. This ballet was not only Stravinsky's breakthrough piece, but also the beginning of an artistic collaboration between Diaghilev and Stravinsky that would produce
Petrushka
and The
Rite of Spring
.
The program also features the Pas d' Action from
Laurencia
, set by
Yuri Fateyev
, Acting Director of the Mariinsky Ballet.
Laurencia
premiered on March 22, 1939, and remains one of the most traditional of classical ballet.
Laurencia
is a two-act ballet that tells the story of a peasant revolution. It was originally choreographed with a blend of folk and classical dance innovative to its time.
The program includes two newly commissioned contemporary pieces choreographed by
Molly Lynch
and
Viktor Plotnikov
.
PERFORMANCE SCHEDULE:
October 16 at 8 PM
October 17 at 2 PM
Tickets are $20 for children, $30 for seniors and $35 for adults. For tickets, call 949.854.4646 or visit TheBarclay.org. The Barclay Theater is located at 4242 Campus Drive in Irvine.
For more information on Festival Ballet Theatre Company, call (714) 962-5440 or visit
FestivalBallet.org
.
GUEST CHOREOGRAPHERS
Yuri Fateyev
graduated from the Vaganova Choreographic School in 1982, and in the same year was accepted into the Mariinsky (Kirov) Theatre's ballet company. His repertoire includes
Giselle, La Bayadère, Paquita, Swan Lake, Romeo and Juliet, The Creation of the World, Carnaval, La fille mal gardée, The Knight in the Tiger's Skin
, and others. Since 2003, Fateyev has been a coach of the Mariinsky Theatre's ballet company. He has prepared premieres of productions by George Balanchine, Roland Petit, John Neumeier, Alexey Ratmansky, William Forsythe and Christopher Wheeldon. Fateyev has been a guest teacher at the Royal Ballet in London and the Bolshoy Theatre in Moscow, and has also taught at the Swedish Royal Ballet and the Pacific Northwest Ballet (USA), where he helped to stage excerpts from
Le Corsaire
(the Mariinsky Theatre's production). He took the complete version of this ballet to the Danish Royal Ballet. Fateyev has taken part in the
Kings of Dance
project in Russia and the USA and in the
Stieffel and Stars
project in the USA. Since 2008, he has been Acting Director of the Mariinsky Theatre's ballet company. For more information:
http://www.festivalballet.org/fbt/guestfaculty-sba.html
Nikolai Kabaniaev
was trained at the Vaganova School in St. Petersburg, Russia. He performed with the internationally renowned Kirov Ballet for seven years during which time he danced principal and soloist roles. In 1989 he joined the Oakland Ballet as a principal dancer. He has also performed with Smuin Ballet. Mr. Kabaniaev has taught master classes and has choreographed for numerous companies and schools in California, Hawaii and Mexico. He has performed many memorable roles including George Balanchine's
Apollo
. In September 1995, Mr. Kabaniaev and fellow dancers won fourth place at the International Ballet Competition in Osaka, Japan. In September 1996 he appeared on national television performing one of his original works on the Jerry Lewis Labor Day Telethon. Mr. Kabaniaev has choreographed over twenty-five new works and six story ballets. Many of them are now seen in repertoires of ballet companies across the country. For more information:
http://www.diabloballet.org/about_nikolai2.html
Molly Lynch
is an award winning choreographer and artistic director with over 30 years of experience creating, producing, and presenting dance. She is currently an Assistant Professor of Dance in the Claire Trevor School of the Arts at the University of California, Irvine. Ms. Lynch is the Founder and Artistic Director of the National Choreographers Initiative, an internationally known project to nurture the development of new choreography. She was the Artistic Director for Ballet Pacifica from 1988 - 2003. During her tenure, Ms. Lynch established Ballet Pacifica as Orange County's leading professional dance company and one of the area's top performing arts organizations. Among her innovative trademark programs was the Pacifica Choreographic Project. Under Ms. Lynch's direction, the company worked with forty choreographers and premiered more than forty new ballets, and restaged some of America's most beloved classics by George Balanchine, Antony Tudor and Choo San Goh. Ms. Lynch has also choreographed over 30 concerts and story ballets, six children's ballets, and a full-length production of
The Nutcracker
. For more information:
http://www.mollylynch.org/
Viktor Plotnikov
began his training at the age of 11 at the Kiev-Ukraine School and continued at the St. Petersburg Ballet Academy. In 1993, he joined Boston Ballet as principal dancer, performing major roles in the company's classical and contemporary repertory including
Onegin, Le Corsaire, Giselle, The Sleeping Beauty, The Nutcracker, La Bayadère, Dracula
and
Company B
. He has created roles in the world premieres of Tharp's Waterbaby Bagatelles, Spencer/Colton's
Before Ever After
, and Daniel Pelzig's
Nine Lives: Songs of Lyle Lovett, The Princess and the Pea,
and
Flights and Fancy
. His repertoire also includes Balanchine's
Divertimento No. 15, Theme and Variations, and The Four Temperaments,
Roland Petit's
Le Jeune Homme et La Mort
, Mark Morris'
Maelstrom
, Rudi van Dantzig's
Four Last Songs
and Laszlo Berdo's
Below Down Under
. He created works for the 2002 International Ballet Competition in Jackson, Mississippi, and two one-act ballets,
My Impressions
(set to symphonic Pink Floyd music) and
Short Stories for A Small Magazine
for the Dancer's Resource Fund. Plotnikov also created works for the well-received choreographic event Raw Dance in collaboration with Boston Ballet and Boston Center for the Arts. More recently, he has created works for the Bolshoi Ballet workshop, Richmond Ballet and Festival Ballet Providence. After winning the Choreography Prize at the 2005 Helsinki International Ballet Competition, Plotnikov went on to win the Best Choreography Award at the World Ballet Competition and a prize at the International Choreographic Competition in 2007. For more information:
http://www.jacobspillow.org/education/school/ballet-faculty/viktor-plotnikov.php
FESTIVAL BALLET THEATRE COMPANY
Founded by
Salwa Rizkalla
in 1988 and named
Outstanding Arts Organization of the Year
in 2001 by Arts Orange County, Festival Ballet Theatre Company has become one of Southern California's most vibrant and accomplished regional ballet companies. Celebrating more than 20 years of artistic service to Orange County, FBT is dedicated to presenting works that epitomize the artistry of professional ballet, offering cultural awareness of dance through educational programs, and nurturing a creative environment for some of our county's most talented dancers. Boasting a roster of impressive talent, the company's productions also feature internationally acclaimed guest artists from American Ballet Theatre, Boston Ballet, Joffrey Ballet, the Kirov Ballet, New York City Ballet, Pacific Northwest Ballet, San Francisco Ballet and Scottish Ballet.
Festival Ballet Theatre Company strives to enrich the experience of Orange County's dance audience by highlighting the work of world-renowned guest and resident choreographers who have received critical acclaim for original ballets around the globe. With reverence for masterpieces of the past and a clear focus on developing future tour de forces, FBT presents a varied repertoire of full-length classical ballets including
Coppélia, Don Quixote, Giselle, The Sleeping Beauty
and
Swan Lake
, as well as contemporary works by some of the nation's most sought-after choreographers.
Artistic Director Salwa Rizkalla's artistic vision and community involvement led to the creation of Festival Ballet Theatre Company, and its precursor Southland Ballet Academy. Her credentials as a classical ballet dancer include an impressive list of leading roles in well-known classical ballets, as well as appearances in original contemporary pieces. During her distinguished career as a professional dancer, Rizkalla had the privilege of working under the direction of world-renowned choreographers Leonid Lavrovsky and Serge Lifar. Trained in the Russian Vaganova method and having studied with ballet masters of the Bolshoi and the Kirov, Rizkalla holds a Bachelor of Arts degree in Ballet Pedagogy.
In addition to her responsibilities as the artistic director of Festival Ballet Theatre and her busy teaching schedule at Southland Ballet Academy, Rizkalla has been a faculty member of several area institutions, including Golden West College and the Huntington Beach Academy for the Performing Arts. A fully credentialed California teacher, she has been a dedicated educator, a tireless promoter of the arts, and an active participant in the cultural life of her community for more than 25 years. Her contributions to teaching dance have been recognized by The Orange County Music and Arts Administrators and Orange County Performing Arts Center with an
Orange County Arts Educator of the Year Award
for Secondary Dance (2003), and by Youth America Grand Prix, which has awarded Rizkalla
Outstanding Teacher
accolades several years running, including 2010.
For more information on Festival Ballet Theatre Company, visit
FestivalBallet.org
.