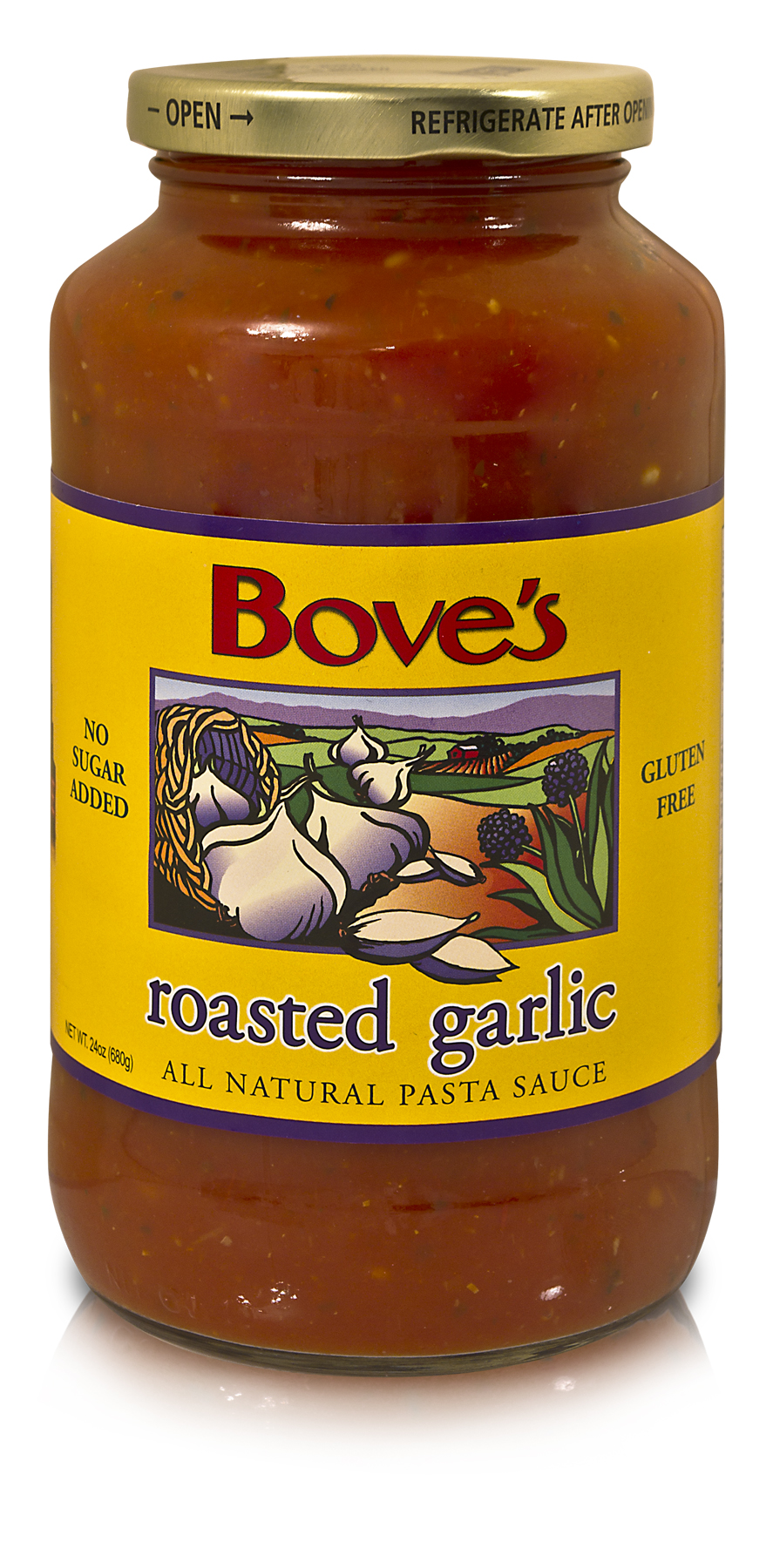 In July, a camera crew pulled up to Bove's Café in Burlington, Vermont to film Mark Bove making his family's storied Roasted Garlic Sauce. The sauce and the Café were to be featured on Food Network's "The Best Thing I Ever Ate" in November, in an episode that focuses on garlic.

Bove's Roasted Garlic Sauce was one of eight garlic-laden dishes featured on the Food Network show. Melissa d'Arabian, known for her 2009 win on "The Next Food Network Star" and hosting "Ten Dollar Dinners with Melissa d'Arabian", selected Bove's sauce after having dined on it when she was a student at the University of Vermont.

"When I was asked to participate in `The Best Thing I Ever Ate' garlic episode, my mind immediately went to the Bove's garlic spaghetti I used to eat two decades ago at UVM," explained d'Arabian. "That's how special the sauce is! Lucky for me, I had my 20th college reunion this summer, so I was able to take my husband to Bove's, and he became a huge fan too. In fact, I even took inspiration from Mark to create my own `Ten Dollar Dinners' version of garlic spaghetti, so Food Network viewers will get to hear my Bove's stories yet again this winter on my show. (Can you tell I'm a fan?)"

Bove is no stranger to Food Network. Two years ago, Mark Bove was challenged to a "Throwdown with Bobby Flay." The episode was a hit with people across the country and around the world. Some fans even traveled to Bove's from Tanzania to get a taste of the "Throwdown lasagna." The success of that appearance prompted Bove to make a frozen version of the Café favorite so that it could be available in grocer's freezers. The Roasted Garlic Sauce is also available in stores nationwide and online.

Mark Bove is President of Bove's of Vermont, a premium pasta sauce company with roots in a 3rd generation family-run Italian restaurant. Their all-natural products include an award-winning pasta sauce line including: Vodka, Sweet Red Pepper, Marinara, Roasted Garlic, Mushroom and Wine, and Basil. In addition, you can find Bove's Italian Style Meatballs and Bove's Lasagna in the freezer case at grocery and specialty food stores nationwide. For more information about the Bove family and where to find their products, visit www.boves.com.