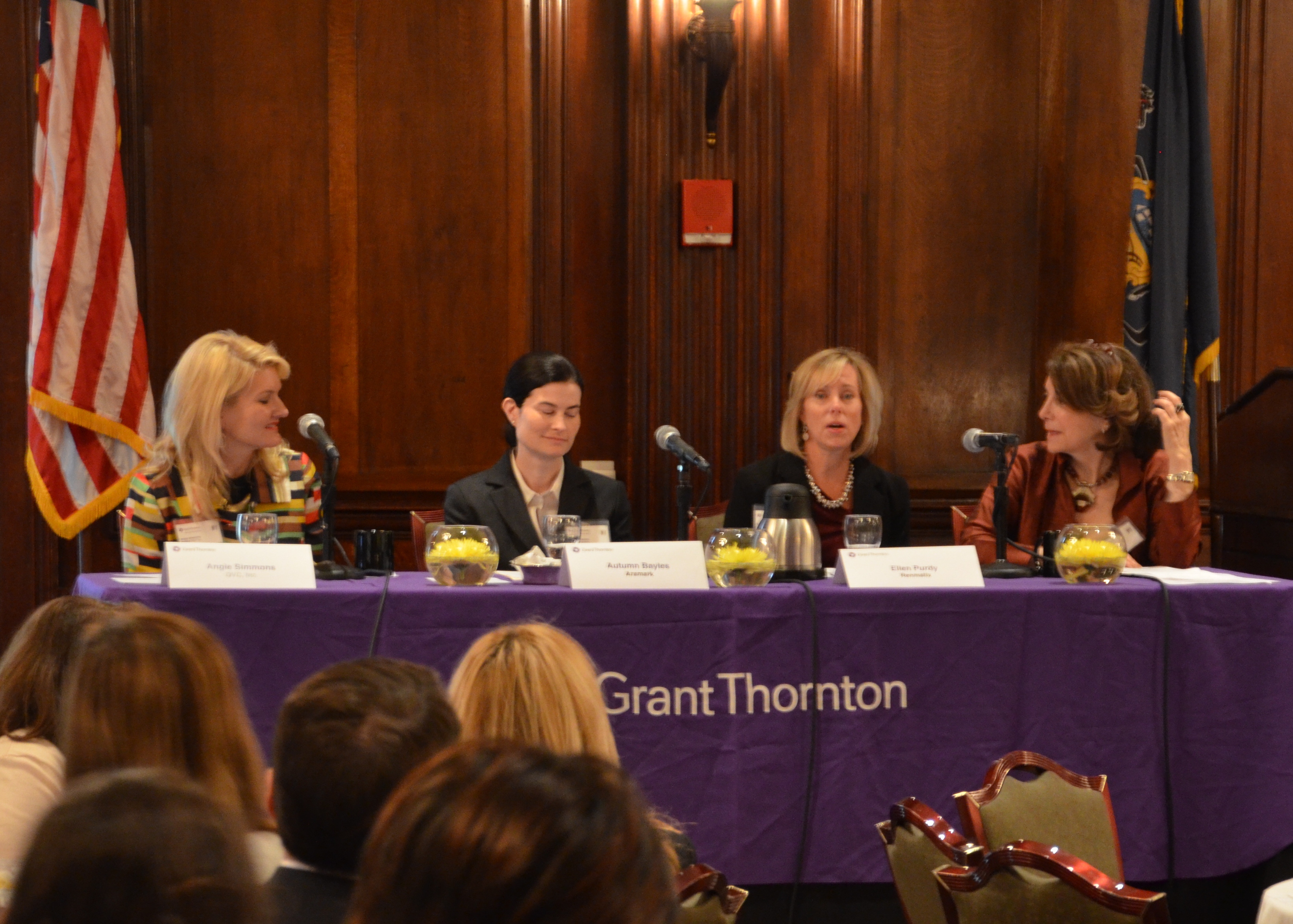 PHILADELPHIA, June 13, 2012 –
On Thursday, June 7, the Philadelphia office of
Grant Thornton LLP's
Women@Grant Thornton hosted its 8th annual women's leadership breakfast, "Unleashing Leadership Potential: One Step at a Time," at The Union League of Philadelphia.
An initiative of the firm to significantly enhance the recruitment, retention and advancement of client-serving women, Women@Grant Thornton was established in 2005. Since its inception, the number of women partners at the firm has nearly tripled, growing from 31 to 89, and representing 16.3 percent of the partnership.
Each year, the Philadelphia office's Women@Grant Thornton hosts a leadership breakfast, bringing together a panel of successful women business leaders to talk about issues that affect working women.
This year's event focused on exploring strategies for inspired leadership, as well as "how-tos" for charting career progress one step at a time. Moderated by former journalist and U.S. House of Representatives member and current University of Pennsylvania adjunct faculty professor Marjorie Margolies, the panel included:
• Autumn Bayles: Vice President, Strategic Development, Aramark
• Ellen Purdy: Chief Financial Officer, Renmatix
• Angie Simmons: Executive Vice President of Multichannel Platforms, QVC, Inc.
"Since 2005, the Women@Grant Thornton annual leadership breakfast has spotlighted issues of importance to working women," said Wayne Kaplan, Philadelphia Office Managing Partner. "This year's panelists combined brought decades of experience in strategic growth, executive branding, management and finance – making them perfectly positioned to engage participants in a conversation about how women can become leaders in their careers."
About Grant Thornton LLP
The people and independent firms of Grant Thornton International Ltd provide personalized attention and the highest quality service to public and private clients in more than 100 countries. Grant Thornton LLP is the U.S. member firm of Grant Thornton International Ltd, one of the six global audit, tax and advisory organizations. Grant Thornton International Ltd and its member firms are not a worldwide partnership, as each member firm is a separate and distinct legal entity.
In the U.S., visit Grant Thornton LLP at
www.GrantThornton.com.