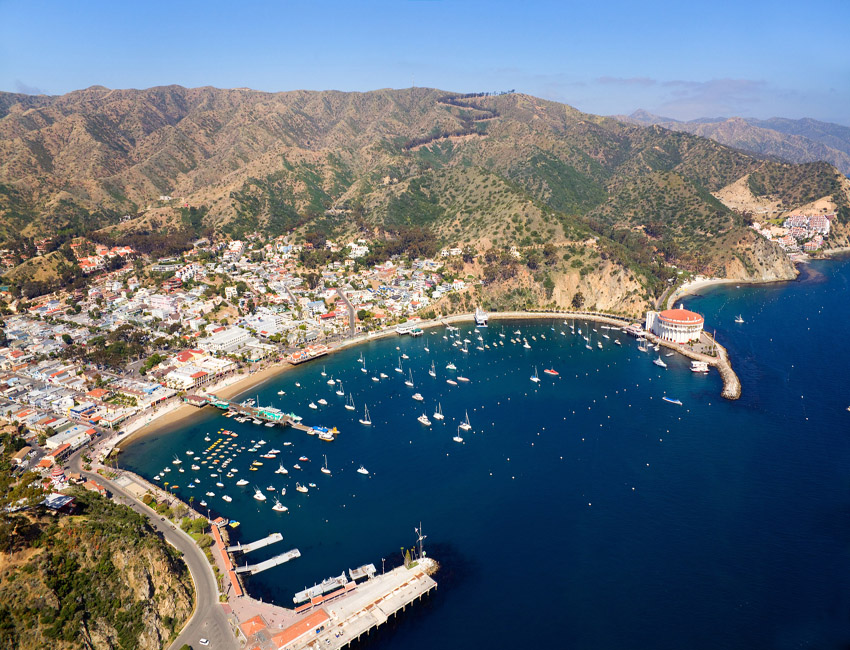 Santa Catalina Island Resort Services is offering a Catalina Island hotel package giving travelers unparalleled access to the island's new activities and expeditions. Included with a stay at the newly remodeled Pavilion Hotel is transportation to and from the island on the Catalina Express from Long Beach, a complimentary Zip Line Eco Tour and your choice of unlimited access to Catalina Expeditions adventures and tours, representing a savings of up to 70 percent.
"This is by far the best value, turn-key package we offer all year," says Brandon von Guenthner, director of sales at Santa Catalina Island Resort Services. "If you haven't been to Catalina Island recently, now is the time to visit. Enjoy complementary access to scenic driving, undersea, historic tours and hiking adventures, tennis courts, mini golf, Avalon Movie Theatre, Descanso Beach Club, a 32-foot climbing wall and more."
Included with the Unlimited Plus Package is Catalina Expeditions' heart-pumping Zip Line Eco Tour in Descanso Canyon, which sends guests zooming down five zip lines suspended at 300 feet above the ground at speeds of up to 45 mph. At each station, zip line guides present interesting facts about Catalina Island's unique ecosystems, endemic species and intriguing history. The new Night Zip Line Eco tour is a great option for thrill seekers wanting to experience the sensation of step off a platform into total darkness.
In lieu of expeditions and activities, guests may opt instead to receive a $50 credit at the Avalon Grille restaurant, which features American regional dishes paired with a world-class selection of wines, micro-brew beers and cocktails in a casual, "al fresco" atmosphere overlooking Avalon Bay.
The Unlimited Plus Package starts at $112 per person per night and includes rooms at Avalon's Pavilion Hotel, a modern, airy boutique hotel with 71 rooms situated just 14 steps from the beach. Book now at www.visitcatalinaisland.com or call 877-778-8322. The Unlimited Plus Package is available until May 3, 2012.
About Santa Catalina Island Company - Located off the coast of Southern California, Catalina Island is a popular destination known for an array of outdoor activities as well as its vibrant history as a glamorous retreat for Hollywood celebrities. Travelers to the island can now enjoy Santa Catalina Island Company's new Zip Line Eco Tour, Sea Trek Underwater Adventure and newly renovated Descanso Beach Club and Pavilion Hotel and the new Avalon Grille restaurant. These new venues and activities compliment the Company's famous Country Club Restaurant and Pub as well as its Discovery Tour operation offering 22 land and water tours around Avalon and the Island. Other activities include: hiking, bicycling, buffalo safaris, fishing, boating, kayaking, snorkeling, golfing, or relaxing on the beach. The Santa Catalina Island Company has operated much of the lodging, dining and tour options on the island for over 116 years. To learn more, please visit www.visitcatalinaisland.com.