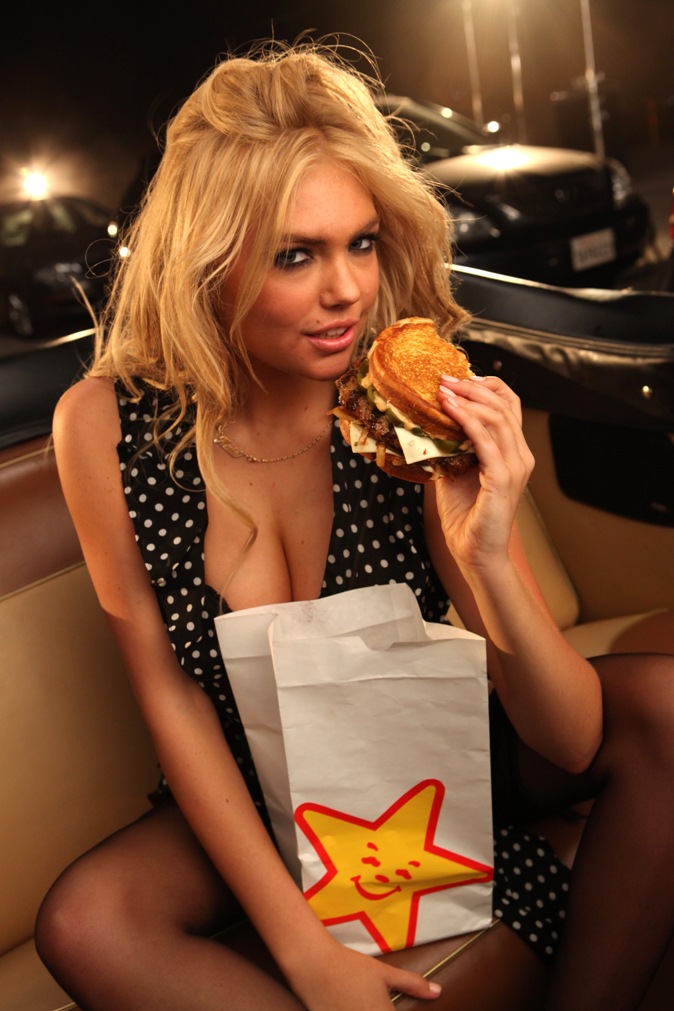 WHAT: CKE Restaurants today released behind-the-scenes footage from its spicy new Carl's Jr. and Hardee's commercial shoot starring Kate Upton, the 2012 Sports Illustrated Swimsuit Issue cover girl.
The footage is available here http://youtu.be/u1eLolzfRC4 and on the brands' YouTube channels (Carl's Jr. www.youtube.com/carlsjr; Hardee's www.youtube.com/hardees)
The commercial for the Carl's Jr. and Hardee's Southwest Patty Melt was filmed the night of Jan. 31 through the morning of Feb. 1, 2012 on a hilltop overlooking downtown Los Angeles. The :30 commercial starring Upton will begin airing in late February, in support of the Southwest Patty Melt's arrival at Hardee's on Feb. 20 and at Carl's Jr. on Feb. 22.
VISUALS:
Kate Upton discusses her star turn as the next Carl's Jr. and Hardee's leading lady and her love of all things spicy
Kate Upton behind-the-scenes footage on the set of the commercial shoot
Glenn Cole, chief creative officer of advertising agency 72andSunny, discusses the ad concept and what makes Kate the spiciest Carl's Jr. and Hardee's leading lady yet
Southwest Patty Melt footage