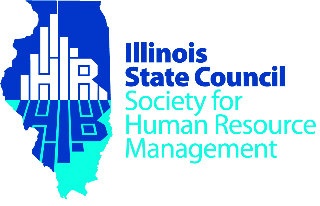 Chicago--While the Supreme Court deliberates on the Affordable Health Care Act, Illinois employers continue to seek ways to control health care costs without shifting premium increases onto already overburdened employees.
Employee wellness programs are one strategy that has emerged in the last decade as a potentially positive way to improve employee wellness and productivity while keeping a lid on health care costs.
Two Illinois powerhouses--Blue Cross and Blue Shield of Illinois and the Illinois State Council of the Society for Human Resources Management—are teaming up again for the Third Annual WOWIEs' Award, to recognize excellence in employee wellness programs among Illinois businesses.
The WOWIE Awards honor Illinois-based organizations or companies that take a creative approach to inspire employees to make healthy, active choices during working hours.
In 2011, State Farm Insurance in Bloomington, Ill. and Robinson Engineering in South Holland, Ill., took home top honors in the More Than 200 and Less Than 200 Employee categories. Both companies developed successful employee wellness programs that made a significant impact on employee health and productivity, while demonstrating cost savings on health insurance premiums.
Workplace wellness programs have been shown to be effective and contribute to a company's bottom line. A $1 investment in wellness programs saves $3 in health care costs, according to the Wellness Council of America. For businesses, there is much at stake, according to Donna Rogers, SPHR, Director of the ILSHRM. She cited statistics from the Centers for Disease Control that attributes more than 75% of employers' health care costs and productivity losses to employee lifestyle choices.
A Duke University Study found a correlation between a worker's body mass index (BMI) and the amount of money spent on worker's compensation programs claims for that worker with costs approaching $51,000 for obese workers compared to $7,500 for workers with normal or average weight.
Criteria for the awards were developed by a team of ILSHRM and BCBSIL wellness experts.
According to Rogers, to be recognized for a WOWIE award, organizations must develop and implement a measurable, easy-to-follow program to achieve the recognition criteria. Initiatives must be ongoing and in place for 30 days prior to the date of submission.
The WOWIE Award program has Silver, Gold and Platinum categories.
The Silver award will be given to organizations that demonstrate a solid foundation for success.
The Gold award is given to select worksites/organizations that meet the Silver criteria, as well as organizations that develop comprehensive programs producing results. These programs are strategic and aligned with the organization's mission, vision and values.
The Platinum award recognizes organizations with well-defined and well-executed worksite wellness programming, and who meet the following criteria:
• Offer employees physical activity support
• Increase health eating options at work
• Promote a wellness culture
• Employ a minimum of 5 people
• Offer a variety of physical activities for employees
Companies that achieve any level of WOWIE award recognition will receive:
• An official recognition letter from ILSHRM and BCBSIL
• A recognition plaque for display
• Recognition on ILSHRM and BCBSIL program Web site
• Recognition by ILSHRM and BCBSIL at local events and in communication materials supporting the recognition program.
Applications can be found at: http://mydlc.com/illinoisshrm_wellness_site/index.html
Deadline for submission is June 1, 2012. Winner will be announced at ILSHRM's Annaul Meeting in August.
About ILSHRM
The Illinois State Council for the Society for Human Resource Management (ILSHRM) is dedicated to serving the needs of SHRM chapters in Illinois by representation to SHRM and assistance in achieving each SHRM Illinois Chapter's highest potential.
The ILSHRM promotes professionalism in human resources and adds value to the SHRM membership. The ISC-SHRM Board is made up of volunteer representatives across Illinois who serve to advance the human resources profession.
ISC-SHRM supports over 12,400 human resources professionals in Illinois who are either members of SHRM Illinois chapters or members of SHRM by providing timely and relevant information, ongoing professional development opportunities and intra-state communication regarding issues of interest in the field of human resources.
For more information, visit ISC-SHRM on the web at www.ilshrm.org. You can also find ISC-SHRM on Facebook at www.facebook.com/ISCSHRM, Twitter at www.twitter.ilshrm or Linkedin athttp://tinyurl.com/4j6u5yb.
About Blue Cross and Blue Shield of Illinois
With more than 7 million members, BCBSIL, a division of Health Care Service Corporation, a Mutual Legal Reserve Company, is the largest health insurance company in Illinois. Started in 1936, BCBSIL is committed to promoting the health and wellness of its members and its communities through accessible, cost-effective, quality health care. BCBSIL is an independent licensee of the Blue Cross and Blue Shield Association.