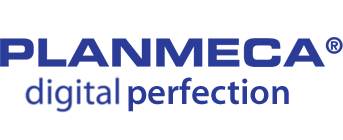 Roselle, Ill.—PlanmecaUSA has introduced a new imaging unit that allows dentists to provide comprehensive diagnostic x-ray services to all patients and convert to a 3D unit at a fraction of the cost of purchashing an upper tier unit.
The ProMax SCARA2 (Selectively Compliant Articulated Robot Arm) technology enables movements and imaging geometries for basic panoramic imaging. The unit is intended for digital -based diagnostic X-ray use that includes a child panoramic mode, a double TMJ program, and PA sinus program.
The new Planmeca ProMax S2 2D will replace Planmeca Proline XC in the Planmeca product line.
"The ProMax S2 2D is perfectly designed for the new dentist who wants to offer his patients a state-of-the art imagining system that can be upgraded down the road," said Bob Pienkowski, president of Planmeca USA Inc. "Dentists who purchase the S2 2D get our commitment and support to upgrade the unit to a 3D unit later on for a lower cost and without the need to completely replace and retrain staff on a new unit."
As its name suggests, the Planmeca ProMax SCARA2 employs Planmeca's uniquely engineered robotic arm technology to allow dentists to capture images without moving the patient. This patented technology enables free geometry based on image formation and can produce any movement pattern required. This allows accurate and reliable volume positioning, volume diameter adjustment, and a reduction in radiation exposure to the patient.
"The ProMax S2 2D will now be our intermediate 2D X-ray alternative to the Proline XC. The ProMax S2 2D model features much of the same attributes unique to our original Planmeca ProMax model, but with a basic program package at a lower price. The "S" stands for our exclusive SCARA technology, a unique feature of the Planmeca ProMax digital product line," Pienkowski said.
Like other Planmeca ProMax units, the ProMax S2 2D can be upgraded at any time to ProMax 3D 8X8. We will now refer to our flagship ProMax 2D as the ProMax S3 2D in order to differentiate between our two 2D ProMax panoramics.
Pienkowski explained that the fundamental difference between the two machines lies in the SCARA technology.
"The ProMax S2 2D has two joints within its SCARA movement which results in no articulating arm movement while the regular ProMax S3 2D retains its unique 3 joints for full articulating movement in the arm," he said.
The Dimax 4 sensor system can be used for both panoramic and cephalometric imaging, which is also available on the ProMax S2 and is easy to change between both modalities.
The ProMax SCARA2's small footprint is also attractive to new dentists who may have a smaller office just starting out. The unit weighs under 250 pounds and creates a small footprint that dentists will appreciate, Pienkowski said.
According to Pienkowski every square foot must be accounted for in a dental office and space must be used wisely to enhance productivity.
"When dentists make an investment like an imaging unit, they seek out the best features but size and functionality are crucial aspects too," he said.
Like most Planmeca imagining units, the Planmeca ProMax SCARA2 runs on the Planmeca Romexis software and is Mac OS compatible, making it ideal to connect to your Mac computers or sync with your Ipad.
About Planmeca USA Inc.

Planmeca USA Inc. is the North American Subsidiary of Planmeca Oy, Helsinki, Finland. The Finnish Planmeca Oy is one of the largest privately held companies in the dental equipment market. Headquartered in Helsinki, Planmeca designs, manufactures, and markets high-tech dental equipment suitable for private clinics and teaching environment. Planmeca's product lines include dental care units, LED operating lights, dental X-rays, digital imaging and software applications.
The company has been a forerunner in digital imaging and advanced, computer integrated dental care concepts for years. Planmeca is strongly committed to R&D and innovative solutions. Planmeca delivers complete dental solutions with integrated high-tech device and software options with exquisite design. Planmeca products are designed and manufactured in Helsinki, Finland, and distributed worldwide via a comprehensive network of dealers operating around the world. More than 98% of Planmeca production is exported to over 100 countries.
The company is well established on high-tech dental markets worldwide. Planmeca has considerable market shares e.g. in the U.S., Japan, and several European countries.
Planmeca, established in 1971, is the parent company of Planmeca Group, a group of companies in the field of health care. The Group estimated turnover for the financial year 2012 is MEUR 750 with approximately 2,400 employees.
For more information about Planmeca USA, visit: www.planmecausa.com or Like us on Facebook at www.facebook.com/planmecausa.