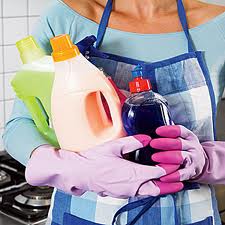 Fastidiousness is a much-appreciated quality and the key to health and hygiene. Dependable hygiene supply companies like Express Janitorial have enabled preservation of cleanliness through their quality products for years. However, Express Janitorial have stood out of the crowd and stepped aside from the rest with its timely delivery. The company, a highly recommended
hygiene supplies
company promises its buyers delivery of goods within a time-period of 3 days.
For all the common products, the company requests its purchasers to grant them a maximum of four working days within which the products are dispatched and dropped at the address of the users. However, for safety products and work wear, the company takes a longer time to process the orders due to stock and supply reasons. Even then, the delivery period usually does not exceed a span of seven working days. In case of bulk order of the mentioned products, it may take a maximum of ten days during which the products are released and sent to the buyers' address. For the home delivery of all its goods including the
janitorial products
, the supplier charges an extra of £7.50 that excludes V.A.T.
Express Janitorial however does not cater to the Nothern Irish clients as the area is out of their delivery range. As for the return of the goods, that is a rare case with Express Janitorial as only the quality-checked goods are sent to the buyers with good faith. However, for exceptional cases, the company accepts the faulty goods within 14 days which is quite long for returning items. As for non-business buyers, they are privileged to report about the problem and intention of return of the hygiene supplies and other company offerings within 28 days from the receipt date of the item. Thus, buyers are in no hurry at all if the goods turn out to be unsatisfactory, faulty or wrong.
For more info on the delivery and return policies of Express Janitorial, visit: http://www.expressjanitorial.co.uk/