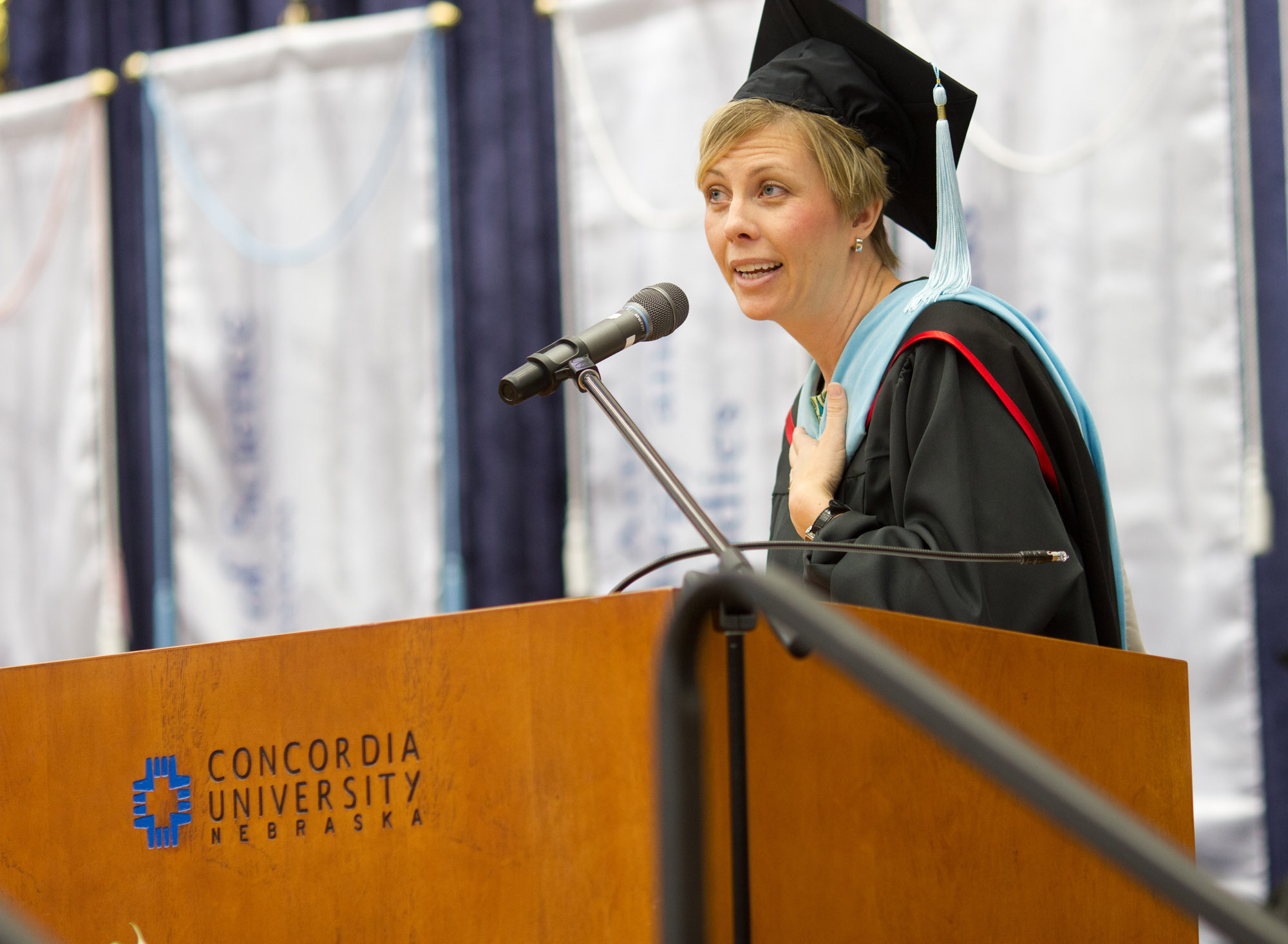 SEWARD, Neb. – Amanda Geidel, assistant professor of education, was presented with the 2012 Outstanding Teaching Award at Concordia University, Nebraska's commencement on May 5. The honor is given to a full-time faculty member who has been nominated by students and selected by a committee of students and faculty members who have previously received the award. The recipient is not revealed until his or her name is called during the graduation ceremony.

As she accepted the award, Geidel warmly recalled two special education students who influenced her career choice. Her interactions with them developed, according to Geidel, a passion for working with students with special needs. "Teaching comes from the heart," Geidel said.

Prior to teaching at Concordia, Geidel spent six years teaching both regular and special education students in both Lutheran and public school settings, including teaching special education at Seward Middle School. A Concordia graduate, she earned her master's at University of Nebraska – Lincoln.