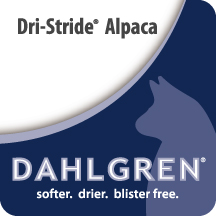 Dahlgren Footwear is proud to announce that they have been selected to partner with SCOTTEVEST Travel Clothing to be the first outside brand to be sold on SCOTTEVEST.com. Designers and manufacturers of the world's finest and most functional travel clothing, SCOTTEVEST has begun offering outside brands to accommodate all the needs of the traveler, and Dahlgren Footwear has been selected as their first partner.

"As much as we'd like to, we can't make everything," said Scott Jordan, Founder and CEO of SCOTTEVEST. "I did a lot of research on my own to find the best socks in the world, and I'm confident I found them in Dahlgren Alpaca socks. I've tried many of the best brands out there, but nothing compares to Dahlgren, and we appreciate that their innovations, like our innovations, are unique enough to be patented." Jordan continued, "At SCOTTEVEST, we only sell products that I can personally endorse, and I can say unequivocally, Dahlgren socks will provide great benefits for our customers."

"We're very excited to have been selected by Scott Jordan and the SCOTTEVEST team," said Kris Dahlgren, President of Dahlgren Footwear. "We understand the demands of travel, where products can make the difference between a good experience, and the alternative. We are thrilled to be introducing Dahlgren to the travel market with the amazing authenticity and credibility that the SCOTTEVEST name and brand bring."

Dahlgren Footwear's patented Dri-Strider moisture management system combines the natural wicking and absorbing qualities of Alpaca and Merino wool and integrates them with Dahlgren's ECO-Dri, a 100% recycled Polyester. The result is a multi-patented design than actively pulls moisture from the foot and moves it out of the shoe and up the leg of the sock, where it can actually evaporate, and allowing the natural Alpaca and Merino wool fibers to work more efficiently, ultimately resulting in healthy, blister-free feet.

About Dahlgren Footwear:
Based in Tualatin, OR, Dahlgren Footwear designs and manufactures premium Alpaca/Merino wool blend socks with patented moisture management technology. Dahlgren socks offer superior performance, construction, durability and style for athletic, outdoor, lifestyle and health applications.www.DahlgrenFootwear.com

About SCOTTEVEST:
SCOTTEVEST is one of the world's leading travel clothing companies. SeV specializes in stylish jackets, shirts and pants with unique hidden pockets for travelers, and a patented system of conduits and pockets for carrying, using and enjoying personal electronics. In 2010, SCOTTEVEST became the first clothing company to provide a pocket for the iPad. Visit our Wikipedia entry for SCOTTEVEST, Wikipedia entry for CEO & Founder Scott Jordan or www.SCOTTEVEST.com for additional information.