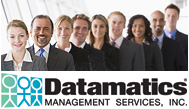 Fords, N.J. - Joe Markert, in addition to being Director of Professional Services at Datamatics Management Services, is a full-time instructor at Rutgers University Business School with concentrations in HR and Organizational Behavior. His extensive biography of improving organizations with expert HR consulting has contributed to a cultivation of applied knowledge. In order to assist workers in adapting to an increased demand of productivity, Professor Markert shares his insight on time management.
"We live in a multitask world," observers Professor Markert. "A world where texting while replying to a voice mail and writing follow-up notes is not only acceptable; it's normal. However, such an approach needs to be managed by you in a way that maximizes your time. Otherwise, you spend more time trying to 'catch up' than you do actually completing assignments."
Professor Markert believes that in order to accomplish more, "you must take the time to manage your time." He reveals three hints for time management:
1.
Never have more than three "priorities" at a time.
If you are focused on more than three you will invariably focus on the easiest rather than the most important.
2.
Differentiate between important and urgent tasks.
Some tasks are both important and time critical, and these should be your first priority. But an important task is not always a time critical/urgent task.
3.
Before you go home each evening, list your three priorities for the next day and tape that list to your computer.
When you arrive at work your first "focus" will be on your priorities rather than your e-mail or some other aspect of your job.
As Datamatics' Director of Professional Services, Professor Markert has established an offering of custom training programs in Time Management and a number of other skills which help today's manager become more effective and efficient (two different but related results).
Professor Markert describes the process and goal of Datamatics Professional Services: "Improving your use of time is the first step, enhancing your ability to lead and motivate your employees is the second and being able to communicate clearly is the next in a series of steps and programs all aimed at improving the ability of you and your staff to be the Best you Can Be."
Organizations seeking HR expertise can contact Joe at
jmarkert@datamaticsinc.com
or by calling 1-800-673-0366. In addition to course and workshop programs, Datamatics provides dynamic and engaging speakers for organizational events.
About Datamatics Management Services, Inc.
Datamatics Management Services, Inc. offers employee tracking and labor management solutions with two world-class time and attendance software systems, TC-1 (enterprise-based) and Timesheet
Plus
(web-based). Since 1966, our accomplished staff has set landmarks in providing business management, payroll and HR expertise; enabling our clients significant cost savings and increased employee productivity.
For more information visit www.DatamaticsInc.com