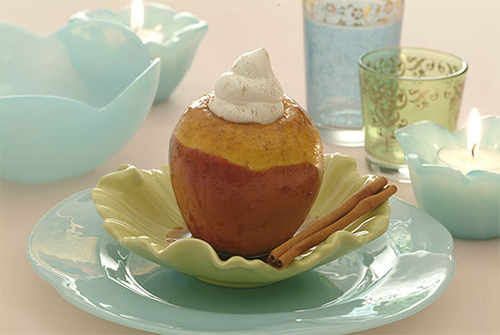 DENVER – DaVita Inc. (NYSE: DVA), a leading provider of kidney care services committed to improving the quality of life for those diagnosed with chronic kidney disease (CKD), has added a new recipe collection to DaVita.com featuring 16 Halloween-inspired recipes for a kidney-friendly diet.
DaVita's Halloween recipe collection incorporates many fall favorites including apple, chili, pumpkin and popcorn dishes. Kidney-friendly Halloween recipes include Apples Baked in Cider, Glistening "Frog Eye" Salad and "Spooky" Punch.
Diet is an integral part of managing CKD because dialysis patients' kidneys can no longer function properly. For those who also have diabetes - the number one cause of kidney failure - it can be particularly difficult to monitor diet during holidays like Halloween.
DaVita® dietitians from across the country regularly contribute kidney-friendly recipes to DaVita's website, which is one of the most popular online destinations for chronic kidney disease education and resources. In addition to offering more than 700 kidney-friendly recipes, DaVita.com includes Recipe Alerts, a monthly email featuring newly posted recipes and the Kidney Diet Blog, with additional guidelines and diet tips.
Find DaVita's Halloween recipe collection here: 16 Tasty Halloween Recipes for a Kidney-Friendly Diet.
DaVita is a registered trademark of DaVita Inc. All other trademarks are the property of their respective owners.
About DaVita
DaVita Inc., a Fortune 500® company, is a leading provider of kidney care in the United States, delivering dialysis services to patients with chronic kidney failure and end stage renal disease. DaVita strives to improve patients' quality of life by innovating clinical care, and by offering integrated treatment plans, personalized care teams and convenient health-management services. As of June 30, 2011, DaVita operated or provided administrative services at 1,669 dialysis facilities, serving approximately 131,000 patients. DaVita supports numerous programs dedicated to creating positive, sustainable change in communities around the world. The company's leadership development initiatives and social responsibility efforts have been recognized by Fortune, Modern Healthcare, Newsweek and WorldBlu. For more information, please visit www.davita.com.
###