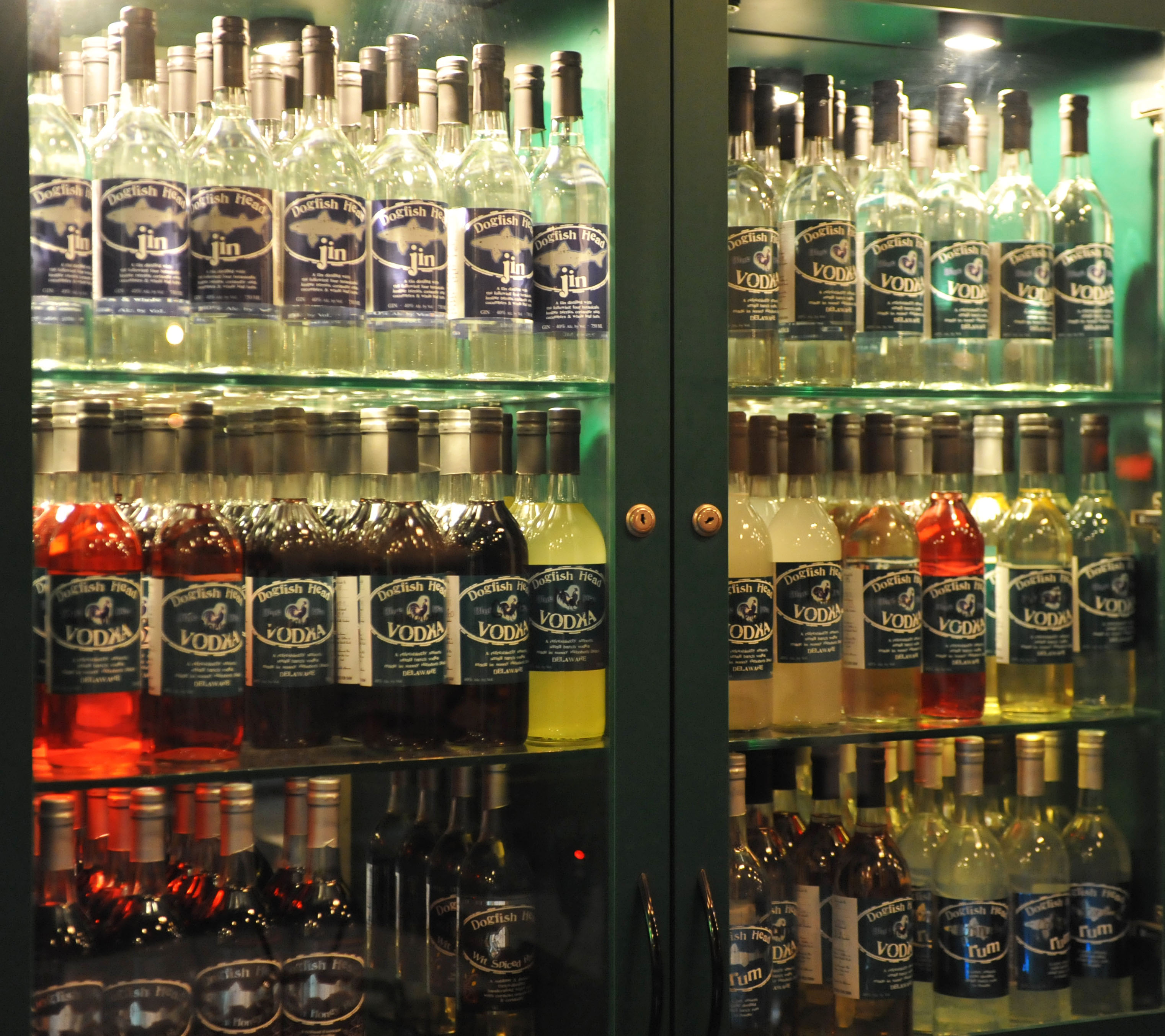 Dogfish has distilled small batches of gin, vodka and rum since 2002.

Dogfish has distilled small batches of gin, vodka and rum since 2002.
In support of small business, job creation and Delaware's economic growth, Dogfish Head Founder and President Sam Calagione urged members of the General Assembly on Wednesday to pass Senate Bill 180.
The bill would allow licensed standalone businesses to distill, sell and deliver spirits. Currently, craft distilleries are only permitted in brewpubs.
Dogfish Head has been distilling at its Rehoboth Beach brewpub since 2002. In 2012, Dogfish expects to double its spirit production over last year.
"This new statute will allow us to continue to grow our business, create more jobs in Delaware, engage more actively with our local agricultural community and boost tourism," Calagione says.
Dogfish is proud of its Delaware roots and is committed to working with fellow First State entrepreneurs. Last fall, Dogfish Head teamed up with Fifer Orchards, Abbott's Mill, University of Delaware and state government to create Delaware Native Ale, or D.N.A., a beer that showcased the good things that can happen when creative people pool their talents.
Also, beginning next week, all Dogfish Head Brown Honey Rum will be produced using only Delaware wildflower honey from Delaware's own Bee Natural. Bee Natural is a family-owned apiary in Smyrna that produces varietal honeys and raises bees for resale.
"Dogfish Head is committed to continually ratcheting up the use of Delaware-grown products in our beers, food and spirits," Calagione says. "Not to mention, we'll be putting many thousands of Delaware-born and -bred honeybees back to work."
S.B. 180, sponsored by Sen. Anthony DeLuca, is currently before a Senate committee. Find out more about the bill here.
For more information about Dogfish Head, contact Marketing Manager Maria Grieshaber at (302) 684-1000, ext. 230. For more information about Bee Natural, contact Darren Sausser at (302) 222-0189.