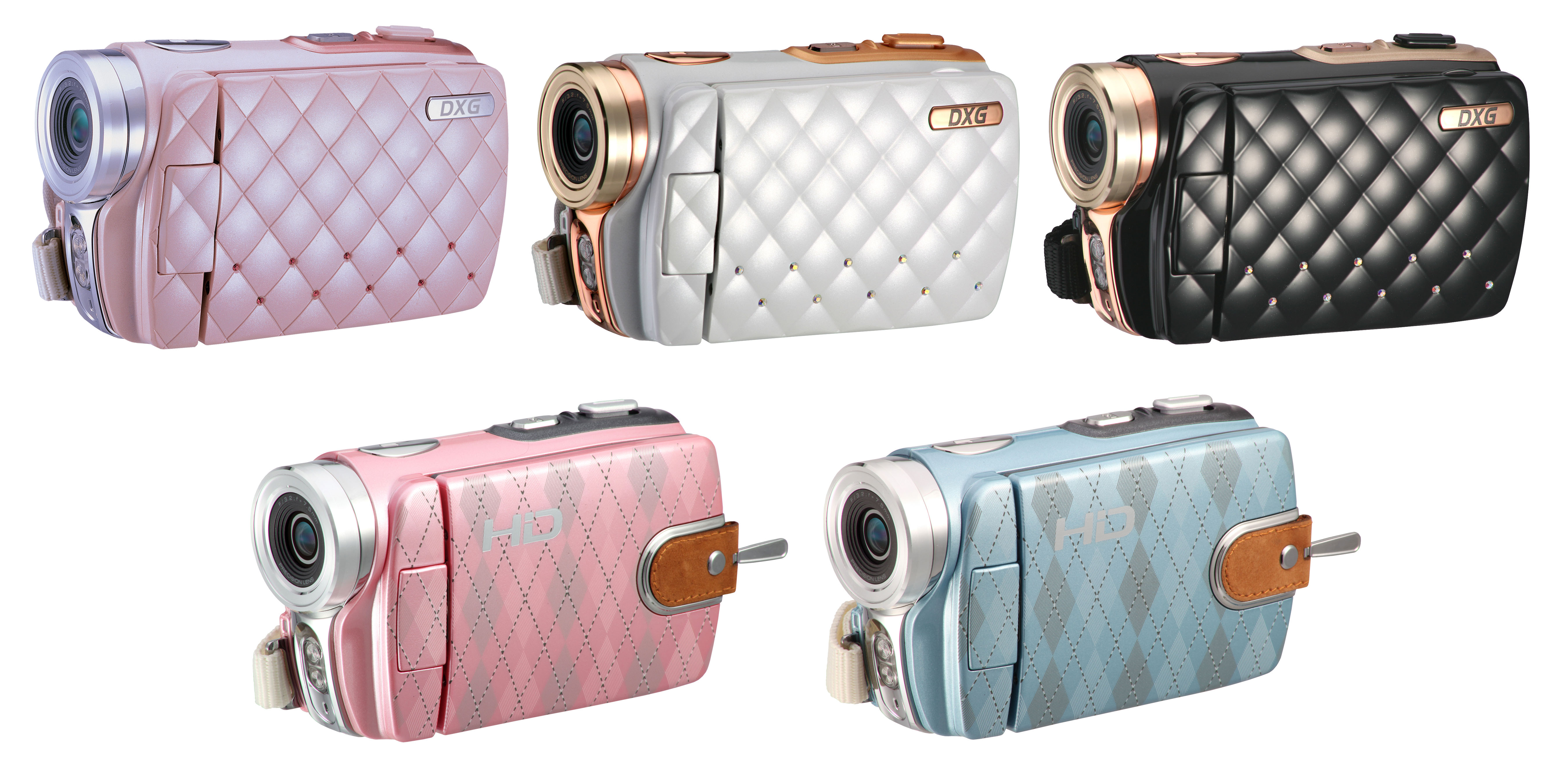 The latest fashion in consumer electronics is the couture camcorder from DXG, garnering early attention from celebrities such as Garcelle Beauvais-Nilon, Constance Zimmer and Julia Delpy. The DXG Luxe Collection is a new line of high definition digital camcorders designed with chic patterns, stylish details and matching cases that look and feel like couture clutch bags, yet record in high definition and retail for $149.99.

Available August 3 from www.dxgusa.com, the DXG Luxe Collection marries fashion and electronics for busy moms, trend-setting teens and fashionistas of any age. The DXG-Riviera features a chic, quilted pattern with silver or bronze details and crystal accents in three colors that will indulge your inner diva - pink, white or black. The DXG-Soho comes in a hip pink or blue argyle pattern with stylish leather accents. Not sacrificing substance for style, both models record video in true high definition (720p), take vibrant 8-megapixel still photos, can capture up to 8 hours of video using a 16GB card, and feature a 3-inch LCD screen-all on a compact form factor only1½-inches thick.

"Gadgets are evolving into fashion accessories, with consumers outfitting their iPhones, Kindles, laptops and now camcorders with trendy designs that express their own style. With the Luxe line, we've combined high-definition video, high quality photo, great affordability and high fashion that gives consumers a distinctive device, and retailers a product that stands out on the shelves among a sea of silver and black."