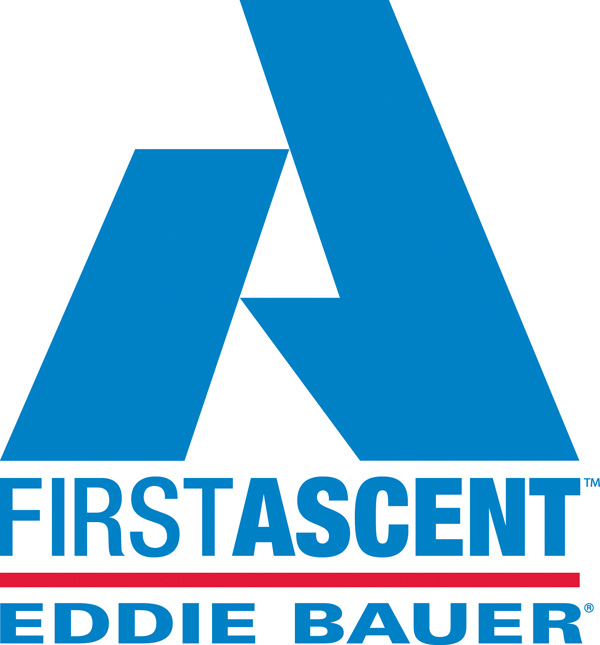 Eddie Bauer's wife, Stine, was an avid outdoorswoman, a trapshooting champion and Eddie's favorite hunting and fishing companion. The Women's Eddie Bauer Outerwear Collection for Winter 2011 is built with the same level of innovation, style and durability as the early designs and continues to be inspired by Eddie's favorite gal and the company's original creed- "To give you such outstanding quality, value, service and guarantee that we may be worth of your high esteem."

In 1936 Eddie Bauer created the Skyliner, the first down jacket ever made, and with it created an entire industry. To commemorate this year's 75th anniversary of the jacket, we brought it back in a range of styles and fabrics for women.

The Skyliner Collection includes styles made from Nylon Ripstop, Cotton Twill, Silk and Leather. It includes the original diamond-quilted stitching, ribbed-knit side panels, collar and cuffs, plus slanted side pockets. Filled with 550 premium European goose down, this is a leather coat that maximizes style and warmth. Available now.
Leather Model $499
Hooded Ripstop Model $149
Hooded Silk Model $269

Swiss Model Sweater Down Jacket
Inspired by a vintage ski jacket that Eddie patented in 1945, this modern version features a functional combination of diamond-quilted down and cozy polyester knit for streamlined style and reliable warmth. The full-zip body and hood are made of polyester with StormRepel™ durable water-repellent (DWR) finish, 550 fill power premium European goose down insulation, and a smooth polyester lining. The sweater-knit polyester sleeves are brushed on the inside for exceptional softness.
$149

1942 Yukon Model Wool Tweed Down Vest
At a time when women had few options for reliable, top-quality outdoor gear, Eddie Bauer again cemented his status as America's Original Outdoor Outfitter — for both sexes. This new version of our classic Yukon vest is crafted from a quilted wool blend with 550 fill Premium European Goose Down insulation, and designed with princess seams for a more feminine shape. Two secure handwarmer pockets are perfect for cold days.
$199

Essential Down Vest
Our versatile vest is made of brushed polyester with StormRepel™ durable water-repellant (DWR) finish and lined with smooth polyester. 550 fill power premium goose down insulation provides cozy, lightweight warmth. Details include a full-zip front with a covered placket, a stand-up collar lined with brushed sherpa fleece, and zippered hand warmer pockets.
$79.97

EDDIE BAUER FIRST ASCENT
Eddie Bauer was the premier expedition outfitter during the golden age of Himalayan Mountaineering in the 50's and 60's, and outfitted the first American expedition to the summit of Everest in 1963. From that same summit in 2009, Eddie Bauer launched the First Ascent Collection- a line of expedition level climbing and ski apparel designed and tested by our team of guides and adventurers. Everything you need, nothing you don't. Our women's design team is lead by mountaineer, Melissa Arnot- the first woman to summit Everest 3 times, Lel Tone- renowned Alaskan heli-ski guide, and Lynsey Dyer- freeskiing maven whose artistic talents have also found their way into this year's collection. Check it out!

New for Fall/Winter
The MicroTherm™ Down Shirt is the most versatile down jacket out there. With stretch panels under the arms and across the back for mobility, a DWR for water repellency, and 800 European goose down filling, this jacket can be either an outer layer or a layering peice.

We are also launching the BC MIcroTherm™ Jacket- Combining the microchannel construction of the MicroTherm™ Down Shirt into the lining of this fully waterproof and breathable shell rated to 20K/20K, makes it the lightest, warmest waterproof jacket on the market. Really. This jacket excels in cold, wet environments and has been vetted by our First Ascent guide team in the worlds harshest conditions such as Everest and Antarctica. Highly packable. Across the board, this piece was the alpine guide's personal favorite, hands down.
$299

This season, the ever popular Downlight® family is expanding with the new Downlight Hooded Jacket. Dubbed as "hands down, the perennial guide favorite", this jacket is sure to keep you warm with 800 European goose down fill complete with a full -zip front. Includes helmet compatible hood, and hand warmer pockets.
$199

Downlines Jacket
During the middle of January in Jackson Hole, this jacket will keep you warm, happy and thirsting for more powder, rather than ducking inside to avoid the cold. Packed with down and longer in length, you'll be covered no matter what the conditions. It is a gravity-driven solution that provides toasty warmth for deep winter riding and skiing. Also features signature design on the interior from First Ascent adventurer, and graphic artist, Lynsey Dyer.
$249

Bombshelter Jacket
A burly, warm, fully waterproof jacket rated to 20K/20K that protects you from brutal cold. Features a combination of our unique MicroTherm™ down lining in the core, neck, shoulders, hood and upper arms, the perfect lightweight insulation for keeping warm on big peaks in cold smoke ski conditions. Also features Primaloft® One in the lower hem and cuffs to keep insulating, even when wet, in these exposed areas when descending massive peaks in the Cascades. Removable powder skirt. Tough 70 denier fabric. Pockets in all the right places for all the right reasons.
$449

Heyburn Jacket 2.0
Made for a skiing style that mixes lift access with sidecountry laps, our Heyburn braves storm days, chair rides and tree runs with a tough 2-layer waterproof/breathable shell. Core vents dump heat when hiking and an internal snow skirt seals out deep pow.
$279

Heyburn Pants 2.0
Re-fabricated and re-optimized, the second generation of our Heyburn ski pants is tougher, lighter and better than the original. Made with a 2 layer waterproof, breathable shell, these pants are perfect for lift-accessed or backcountry turns, with enough style to keep you looking good off the hill. Oh, and they come in red.
$199

To check out the entire First Ascent Women's Collection head to www.firstascent.com.

To learn more about Eddie, Stine and the Eddie Bauer company history, check out the interactive Heritage Timeline.