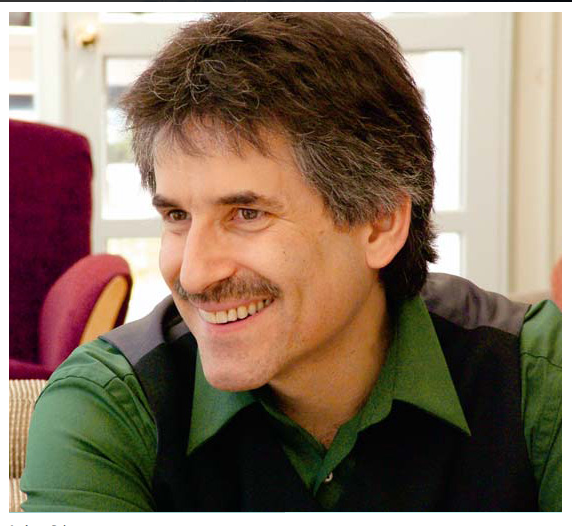 FOR IMMEDIATE RELEASE
Contact: Jaclyn Stevenson, Winstanley Partners; o) 413.637.9887 x. 126 / c) 413.209.0500

PHILADELPHIA, Pa. - Benjamin Franklin founded the American Philosophical Society to foster new ways of thinking. More than two centuries later, that tradition continues, and global nonprofit EnlightenNext is next to place their ideas on the table.

Andrew Cohen, EnlightenNext founder and Executive Editor in Chief of EnlightenNext magazine, spoke at the APS in Philadelphia on Saturday, June 5. The seminar, titled Awakening to the Evolutionary Impulse, focused largely on the basic philosophies behind what Cohen calls Evolutionary Enlightenment and how they can be used to affect change in many different areas of modern life and culture.

"When individuals start to use their own will to activate higher potentials in themselves, in a small but not insignificant way, cultural evolution starts to occur through us," Cohen explains. "A momentum is generated towards that which is authentically new. When we experience this directly, that's when we start to see how we can positively affect our collective future."

Dr. Lynn Montgomery, a practicing psychiatrist and spokesperson for EnlightenNext Philadelphia, adds that Cohen's seminar is one way the Philadelphia chapter is integrating Evolutionary Enlightenment principles with practical, community-minded programs.

"We have a commitment to development, whether it's in terms ofin ourselves, our community, and our greater culture that is similar to the work of other developmental theorists including EnlightenNext colleagues Deepak Chopra, Ken Wilber, and Don Beck," he says. "We're constantly identifying new ways to put the philosophy of Evolutionary Enlightenment into action, and this event is one way people can learn about how a philosophical perspective is not a luxury but is actually relevant and important for us at this point in time. It gives everyone an opportunity to listen, ask questions, and reconnect with the value of this kind of learning."

Montgomery adds that the seminar's venue, The American Philosophical Society founded in 1745 by Benjamin Franklin, is a nod to both the city and its scholarly traditions. "As a Philadelphia resident, I'm proud of our historical roots and appreciate how much key individuals in the early American years influenced our culture in such profound ways. I like to have a local tie-in every time we stage an event, and the American Philosophical Society is a powerful setting with a parallel mission to ours."

Beyond scouting historic locations, though, Montgomery is also at the helm of one of EnlightenNext Philadelphia's most ground-breaking programs to date. As unlikely as it may sound, he introduces the ideas about how culture and consciousness develop to prison inmates. And he gets surprisingly good results.

"I was involved with a transformational program with inmates and I incorporated EnlightenNext ideas about how to communicate beyond ego into our sessions," he says, noting that the initiative grew into an ongoing `enlightened communication' workshop for prisoners. "We worked with just a handful of people, who loved the sessions, and of all of the people who participated, none released have returned to prison."

Cohen's appearance is part of an ongoing tour; most recently, Cohen appeared in Boston, Mass., and will speak on the topic again in Moscow on Saturday, June 28.

-30-

About EnlightenNext: Founded in 1988 by Andrew Cohen, EnlightenNext is a global 501(c)(3) nonprofit organization based in Lenox, Mass. Its principles are centered on the concept of Evolutionary Enlightenment, which aims to pair spiritual values and individual responsibility with the contemporary concerns of today's world through events, educational courses, and publications. EnlightenNext has additional locations in New York, Boston, London, Paris, Amsterdam, Frankfurt, Rishikesh (India), and Copenhagen, plus a membership base spanning 20 countries. It also has an ongoing slate of international events and conferences that are designed to help individuals directly participate in both personal and cultural evolution, and has published EnlightenNext magazine since 1992, which is now offered in five languages.