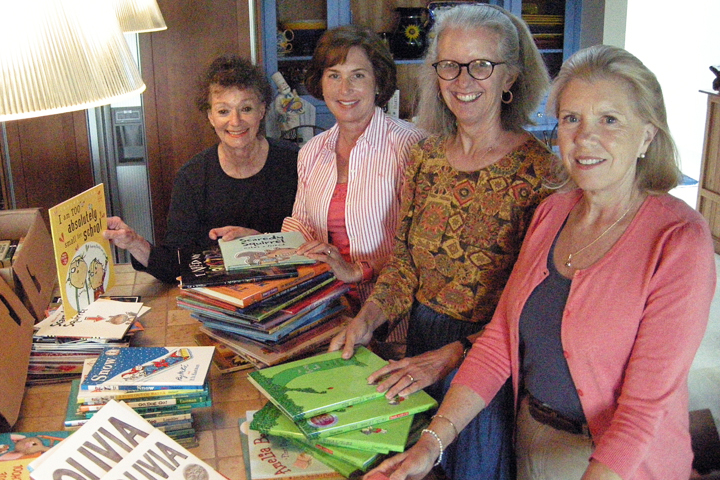 Eugene, OR - Families will enjoy a wonderful selection of short films chosen from submissions to the Eugene International Film Festival by a special First Book jury. This family-friendly screening of films, running about 90 min., will take place Saturday, October 22, 2011, 11:00 a.m., at the Valley River Regal Cinemas as part of the Eugene International Film Festival. Appearing at the event will be the Cloud City Garrison "Star Wars" Stormtroopers. This is a photo-op families will cherish for a lifetime.

Now in its sixth season, the festival has donated 500 single admission tickets to First Book as a fundraiser for this remarkable nonprofit. Each ticket is valued at $8.00 and is a nonrefundable donation to First Book. All revenue from the First Book ticket sales will go to First Book and be used to make book grants to local schools and agencies that support literacy for low-income children. Tickets are available at Dot Dotson's, 1668 Willamette St., Eugene, OR, (541) 485-1773.

These special First Book single admission tickets are good for any one film screening segment during the three-day festival, October 21-23, 2011. Filmmakers choosing to attend the festival will be present for the showing of their film with time allotted for a Q & A session with audience members.

First Book and the Eugene International Film Festival share the same rootstock, imagination. First Book introduces children to the magic of their own books, books that will be read and savored over and over in a process that propels the development of imagination - and, correspondingly, literacy. The Eugene International Film Festival and family-friendly First Book screenings are partners in the world of literacy and imagination.

Films submitted to the EIFF from around the world engage audiences through narrative, documentary, comedy, animation, science fiction, art/experimental and other genres on the big screen. The Eugene International Film Festival is recognized as one of the best in the nation.

Students, schools, colleges and universities in Oregon have benefited from the ongoing EIFF Filmmaker Roadshow program where filmmakers and industry executives visit classrooms, meet with students, share their knowledge, and present films. EIFF donations of production management software, made possible by festival underwriter Showbiz Software, have enriched the academic programs of the schools visited and the life goals of the students.

First Book is an award-winning nonprofit organization dedicated to ending illiteracy by providing new books to children in need, addressing one of the most important factors affecting literacy - access to books. Volunteer Local Advisory Boards raise funds for book grants to support 25,000 programs in the U.S. and Canada. Fist Book has provided 80 million new books nationwide in 19 years and 140,000 in Lane County, OR, home of the Eugene International Film Festival. Ninety-seven cents of every dollar supports new books for children in need.

First Book grant recipients for 2011: Birth to Three's Healthy Start/Healthy Families Program; Catholic Community Services' Latino Housing and Young Parent Housing Programs; Centro Latino Americano; 4J School District Family Resource Centers at Chavez, Howard and River Road Elementary Schools; The Child Center; Churchill High School's Child Development Center; Head Start of Lane County; the McKenzie School District Family Resource Center; Pearl Buck's Preschool; Relief Nursery's Healthy Start and Therapeutic Early Childhood Programs; Springfield School District's English Language Learner Program; Willamette Family Treatment Program and Willamette High School Child Development and Teen Parent Programs.