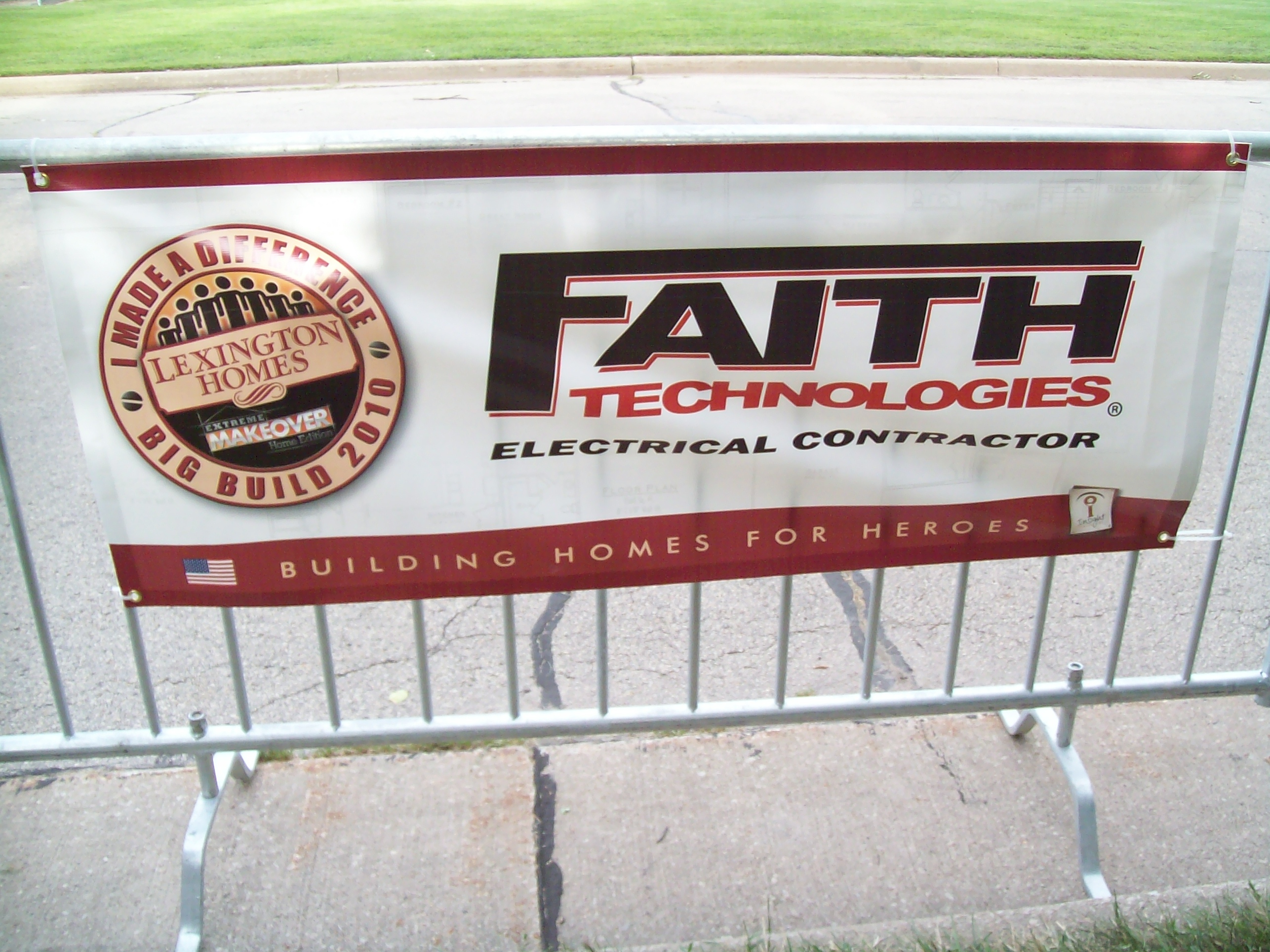 Green Bay, Wis. -
Faith Technologies
is excited to announce their participation in the
Lexington Homes
BIG BUILD 2010 for Extreme Makeover: Home Edition. Electricians from Faith Technologies will be donating their time during two days of the build to help wire the house for electricity needs.
The Lexington Homes BIG BUILD 2010 for Extreme Makeover: Home Edition will build an entire home - in just one week - for a deserving area family. This is one of the most ambitious construction projects ever to take place in northeast Wisconsin and a great opportunity for the community to come together and make a difference in the lives of a family. The project will be featured on an episode of Extreme Makeover: Home Edition to air this fall.
Faith Technologies is a full service electrical and specialty systems contractor based in Wisconsin. For more information, contact Karen Buckoski at (920) 420-7078 or visit www.faithtechnologies.com.
Lexington Homes, Inc. - a premier northeast Wisconsin home builder since the early 1990s - is known for building the finest, most energy-efficient and luxurious homes. They bring the highest level of craftsmanship, superior products and expertise together to support clients throughout the home building process. Lexington Homes has been recognized with the prestigious Wisconsin Governor's Builder of the Year Award. Lexington Homes - building neighborhoods, one home at a timeT! For more information on Lexington Homes contact Jeff Marlow, president, at (920) 662-1611 or visit www.lexingtonneighborhoods.com.
ABC-TV's Extreme Makeover: Home Edition
- The Emmy award winning reality program Extreme Makeover: Home Edition, now entering its 8th season, is produced by Endemol USA, a division of Endemol Holding. It's executive-produced by Brady Connell and George Verschoor. David Goldberg is Chairman, Endemol North America. The show airs Sundays from 8:00-9:00 p.m., ET on ABC.