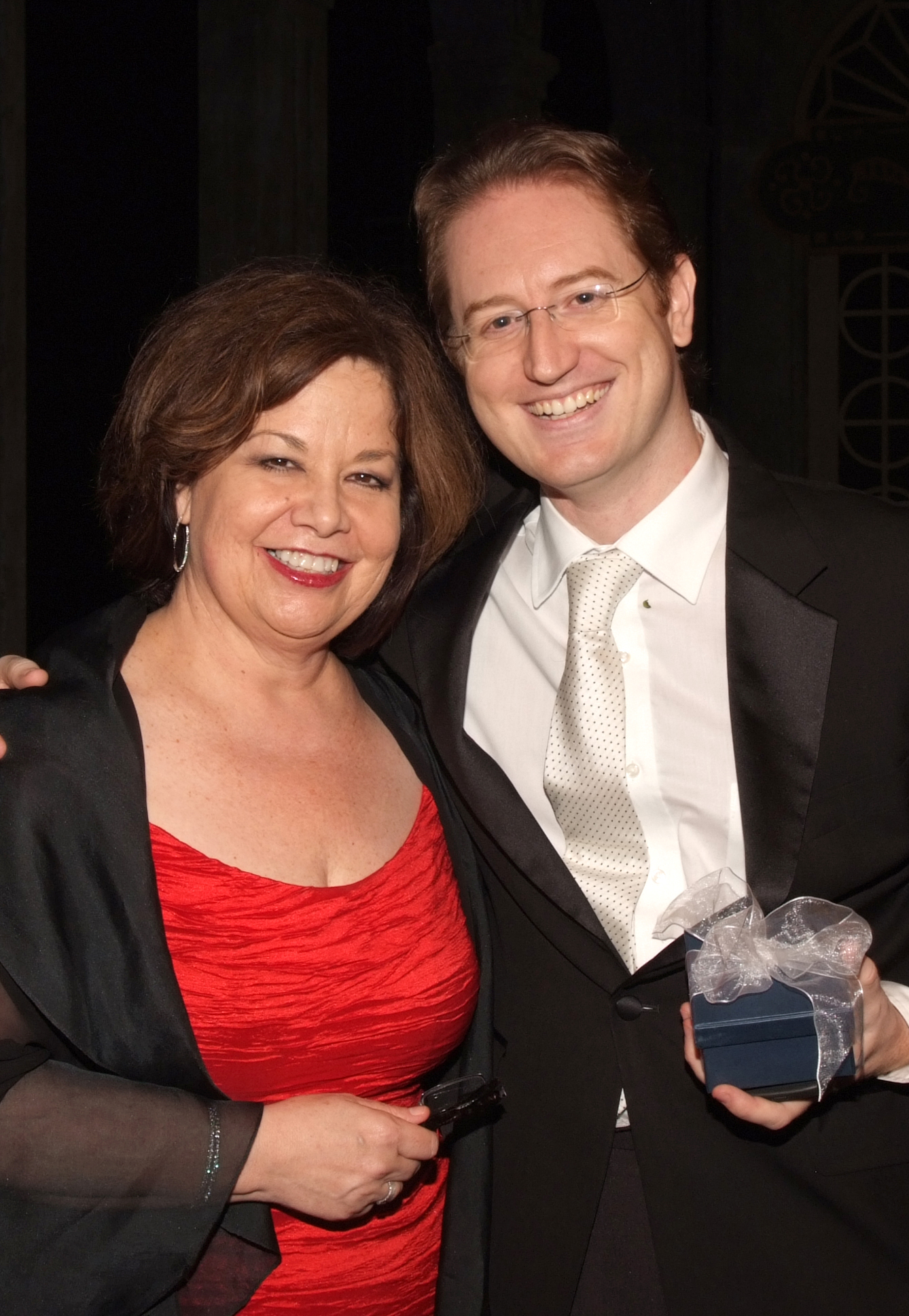 MIAMI
–
11/28/12
– Florida Grand Opera (FGO) is proud to announce the recipient of the 2013 Henry C. Clark Conductor Award, Maestro Ramon Tebar. FGO's Music Director and conductor of the season-opening production of
La bohème
, Tebar was recently honored by the company's new General Director and CEO, Susan T. Danis, when she presented him with the 2013 award during FGO's annual gala on November 17, 2012.
"It is a pleasure to bestow this honor on such a worthy candidate on behalf of Florida Grand Opera," said Danis. "Ramon's exemplary work can be seen not only in his reviews, but in his interactions with the orchestra as well as the chorus and singers. We look forward to continuing to see him blossom as a conductor and an artist at FGO."
Tebar made his first FGO appearance, conducting
Lucia di Lammermoor
in April 2010. It was such a resounding success that he was invited back that November to conduct the season-opening production of
Turandot
, the opera that earned him his first Henry C. Clark Conductor Award.
The award honors one FGO conductor each season, who exemplifies all the qualities of an operatic conductor. The Henry C. Clark Conductor Award was established by Virginia Hunt Cark in 1997 to honor the legacy of philanthropy of her late husband, Henry Cauley Clark and his late mother Elise Adams.
About Florida Grand Opera
Florida Grand Opera (FGO), the oldest performing arts organizations in Florida, celebrates its 72nd year of continuously producing grand opera during the 2012-2013 season, which features: Puccini's
La bohème
, Nov. 17 through Dec. 8; Mozart's
The Magic Flute
, Jan. 29 through Feb. 23; Bellini's
La sonnambula
, Feb. 9 through Feb. 17; and Verdi's
La traviata
, Apr. 20 through May 5. Subscriptions for all four operas of the season start at $36 and single tickets start as low as $11. Tickets may be purchased by phone at (800) 741-1010 or online at
www.FGO.org
.
Founded in 1941 as Greater Miami Opera and later merging with The Opera Guild Inc. in 1994, FGO presents a mixture of standard repertoire and contemporary works as well as commissions new productions – all featuring projected translations in English and Spanish. FGO, recognized for funding by the State of Florida, Department of State, Division of Cultural Affairs, the Florida Arts Council, and the National Endowment for the Arts. Funding is also provided, in part, by the Broward County Board of County Commissioners as recommended by the Broward Cultural Council and the Greater Fort Lauderdale Convention & Visitors Bureau, the Miami-Dade County Department of Cultural Affairs, Cultural Affairs Council, the Mayor and the Miami-Dade County Board of County Commissioners and the Miami-Dade County Tourist Development Council. Program support is provided by the City of Miami Beach, Cultural Affairs Program, Cultural Arts Council. Florida Grand Opera is a Resident Company of the Adrienne Arsht Center for the Performing Arts of Miami-Dade County and a member company of OPERA America. American Airlines is the Official Airline, Intercontinental Miami is the Official Hotel and Steinway & Sons is the Official Piano of Florida Grand Opera.
# # #