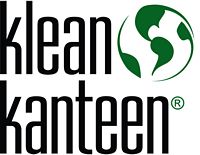 Floyd, VA - FloydFest, the multi-genre music festival celebrating its 10-year anniversary July 28-31, announces today their well-matched partnership with Klean Kanteen, the progenitor of the stainless steel water bottle.

FloydFest, which is situated on the pristine and non-commercial Blue Ridge Parkway has added an incentive for patrons to contribute to environmental sustainability and cleanliness. Together, Klean Kanteen and FloydFest are offering FREE drinking water to all festival patrons in re-usable water bottles supplied by patrons or purchased at the event. With the support of Klean Kanteen, FloydFest has installed a commercial well to help attendees save money, and the environment. This is a change from years past, and from nearly all commercial events, where bottled water is a staple and costs about $2 per bottle.

"We're really pleased to be working with Klean Kanteen," says festival organizer Erika Johnson. "They offer a superior sustainable product, and are at the forefront of sustainable practices. We hope our partnership efforts will encourage other events to follow suit."

The immediate impact, according to festival organizers, will be eliminating the waste of more than 50,000 single-use plastic water bottles throughout the weekend. In addition, all patrons consuming beer and wine will need to purchase a Klean Kanteen stainless steel pint. The 16oz stainless steel cup will be emblazoned with the logo of this year's FloydFest and will be eliminating the use of more than 64,000 single-use plastic cups throughout FloydFest 2011.

About Klean Kanteen
Klean Kanteen was the first ever BPA-free, metal water bottle designed for personal hydration. Founded in 2004 and based in Chico, Calif., Klean Kanteen was created to give people an environmentally friendly, healthy alternative to potentially hazardous plastic and lined aluminum bottles. Food-grade stainless steel is stronger, cleaner, safer and more durable. Klean Kanteen is a proud member of 1% For the Planet.

About FloydFest
FloydFest is the crowning jewel of the charmingly artsy one-stoplight mountain town of Floyd, Virginia. Spanning five days and eleven stages, the 2011 anniversary celebration features such headliners as Robert Randolph and the Family Band, Taj Mahal, and Old Crow Medicine Show. FloydFest will also offer other attractions, including a Virginia Folklife Program, Children's Universe, and the Healing Arts Village.

For more information, please visit www.floydfest.com, call 1-888-VA-FESTS or contact Mandy Gresham at Mandy@darbycommunications.com.