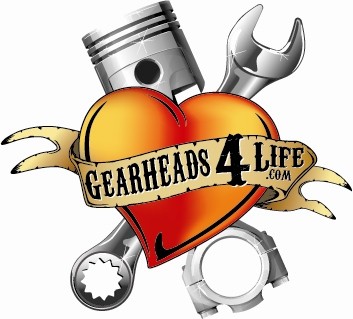 Gearheads4Life.com is a new web store featuring apparel, decals, banners, wall signs and much more from your favorite aftermarket brands, including COMP Camsr, TCIr, RHSr and ZEXT. The new online store allows you to shop for your favorite brands in the safety and convenience of your own home - 24 hours a day, 7 days a week.

Gearheads4Life.com has safe, secure checkout and a Wishlist feature that allows you to save a list of your favorite items so friends and family can shop for you without the guesswork. Never receive a gift you don't want again - create your Wishlist today. Visit often to see updated offerings, discounts and special offers.

Throughout 2010, Gearheads4Life.com will be sponsoring the "Gearhead Babe of the Month" contest. Simply follow the instructions found at gearheads4life.com to send a picture of your favorite Gearhead Babe (tastefully) clothed in her favorite performance brand apparel. Beginning in April of 2010, a winner will be chosen each month and featured on the web page and will also receive an apparel prize package. At the end of 2010, all Gearhead Babe winners will be featured in a wall calendar that will be available for purchase on the website.

Become a Facebook fan or Twitter follower of Gearheads4Life.com and receive special promotional codes for discounts, free shipping and other offers. Visit us online at www.gearheads4life.com today.