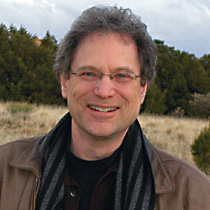 Released this Tuesday, the latest course by Max Highstein quickly shot up to the #1 position at the popular DailyOm.com website. The course, "Say Goodbye to Anxiety", is based upon his
guided meditation course at The Healing Waterfall
website,
Releasing Fear.
DailyOm.com features hundreds of courses, including those by leading authors such as Deepak Chopra, Debbie Ford, Ram Dass, and others.
This is Max Highstein's 5th course at the DailyOm, where he helped launch their entire course platform several years ago with their first course,
Develop Your Psychic & Intuitive Ability
. He has developed many more courses and stand-alone guided meditation programs. All of his work is oriented toward deep relaxation, and helping students connect within, let go of inner blocks, and achieve fulfillment in life.
"Guided imagery (or guided meditation as it's also referred to) is an ideal modality for self discovery, deep inner clearing, and establishing new, more positive patterns of thinking and behavior", Highstein says. He's been creating award winning guided meditation programs since 1985.