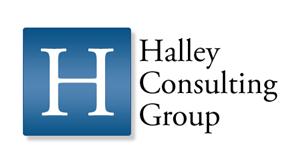 Halley Consulting Group Provides Pathway to Revitalize Owned Physician Practices
Dominate the market with our latest white paper

Across the nation, hospital-owned medical practices are showing signs of ill health. While some symptoms of network decline are obvious, others are subtler and often go unrecognized. Ignoring the signs of an ailing network can be dangerous. Hospitals that do not make substantial efforts to strengthen their owned practices and improve operational efficiency risk falling behind in the current healthcare climate. Conducting a medical practice network evaluation can help diagnose practice problems, pinpoint areas of improvement and take action to revitalize a network and put it on the pathway toward market leadership.
From Mediocre to Market Leader: The Pathway to Revitalizing your Owned Physician Practices and Dominating your Market is the newest white paper from the Halley Consulting Group. It provides insights and information about conducting a medical practice network evaluation that identifies areas of vulnerability, pinpoints potential improvement opportunities and aligns the vision of the hospital and the practices. These include a review and recommendations in ten critical areas of business administration with an overview of each area and a look at objectives and standards that drive a focused and productive evaluation.
The most significant benefit of a network evaluation is setting practices up for success by creating the organizational structure and governance model necessary to effect change successfully. The tools and knowledge gained from this evaluation will help create consensus regarding performance measures, how to achieve objectives, manage change and help an organization become a dominant market force in its area.
"Ownership of medical practices doesn't have to be a money-losing, all-consuming proposition. Hospital-employed physicians are just as capable as their private practicing peers of building and maintaining financially viable medical practices," said Marc Halley, MBA, chief executive officer for The Halley Consulting Group. "Our evaluation methodology equips administrators, physician leaders and managers with the inside knowledge to become operationally and financially viable."
The white paper includes an assessment showing how the information provided plays out in hospital-owned medical practices and helps take the temperature of a physician network.
To download the white paper, please visit http://info.halleyconsulting.com/physician-network-evaluation