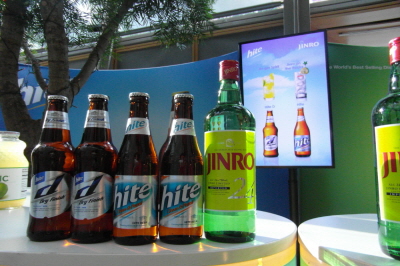 Brand Models in New York @ the AAIFF Opening Night, July 25.

Brand Models in New York @ the AAIFF Opening Night, July 25.
'Lights, Camera, Action!' It's time to roll out the red carpet and take out your cameras for the hottest event of the year. Over 9,000 guests from all over the U.S. lined up to watch exclusive screenings and stories from respectable independent film makers at this year's Asian American Film Festival on July 25th-August 5th, 2012.


The Annual Asian American Film Festival (AAIFF) is New York's first and longest running festival dedicated to Asian and Asian American independent film makers. Created by a non-profits arts organization, Asian Cinevision (ACV), The AAIFF is devoted to the production, exhibition, promotion, and preservation of the Asian and Asian American media arts.

To help celebrate their 35th year, Hite Beer and Jinro Soju took center stage as beverage sponsors for the festival's Opening Night Gala on July 25th. Celebrities in their own respective categories, Hite Jinro were thrilled to be a part of the festival. Guests enjoyed VIP treatment pre-screening with a cocktail reception, where they mingled and sipped on Jinro's 'Kor Royale' champagne cocktail. Post-screening Gala Reception not only served all of Hite and Jinro's most popular products and cocktails, but also debuted (once more) the newest product to the Hite Team: Hite 'D' Dry Finish Beer. Hite 'D' may not be a star on camera, but it is definitely a star on the rise.

Missed out on Opening Night? Do not fret. Hite Beer and Jinro Soju will never leave you 'dry.' The Hospitality Lounge will be serving Hite Beer through the entire festival, from July 26th-August 5th.