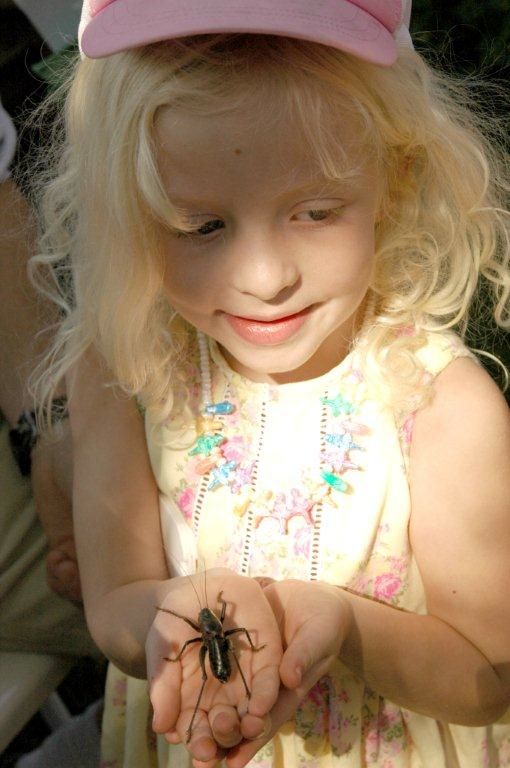 August 15, 2012 (Boise, ID)
- Bug Day is Saturday, August 25 at the Idaho Botanical Garden. Bug Day is co-sponsored by the College of Idaho's Orma J. Smith Museum of Natural History and is supported by the OfficeMax Boise Community Fund.
Insects are an important part of any garden – as pollinators, recyclers, and natural controllers of pests. Bug Day provides an adventurous environment for children and adults alike to investigate the world of bugs. Participants will earn a "Certificate in Bugology" and have the chance to use insect nets in finding and observing insects.
Education is a core mission of the Idaho Botanical Garden. Bug Day is just one program the Garden offers that teaches children about the world around them. Activities include: Ask an Entomologist with a large display of insect specimens, Insect Tattoos, Bug Races, Insect Safari, Insect Bingo, Bug Craft, and Insect Olympics.
"We each have tremendous influence on whether a child will be terrified of insects or find them fascinating and 'cool,'" says Dr. Alan Gillogly, Curator of Entomology at the Orma J. Smith Museum of Natural History and long-time volunteer of Bug Day. "By observing insects together, and asking and answering questions patiently and accurately, children can develop from being fearful of bugs to becoming knowledgeable and confident. "
Bug Day at the Idaho Botanical Garden
Saturday, August 25, 2012
9:00 am to 3:00 pm
Admission is $4 for Members and children between the ages of 5-12 years old (children 4 and younger are free). Non-members are $8.
About Idaho Botanical Garden:
The Idaho Botanical Garden is a living museum dedicated to enhancing our community's quality of life through fostering a love of nature and developing intellectual curiosity through educational programs for youth and adults.
The Adult Continuing Education program offers more than 50 classes and workshops annually through a wide variety of on-site lectures, workshops, and guided tours of the Garden.
The Youth Education Program nurtures a child's fascination with the world of biology through educational presentations including field trips, summer botany camps and education special events. The program engages more than 12,000 children annually. For more information call 208-343-8649 or visit www.idahobotanicalgarden.org
# # #