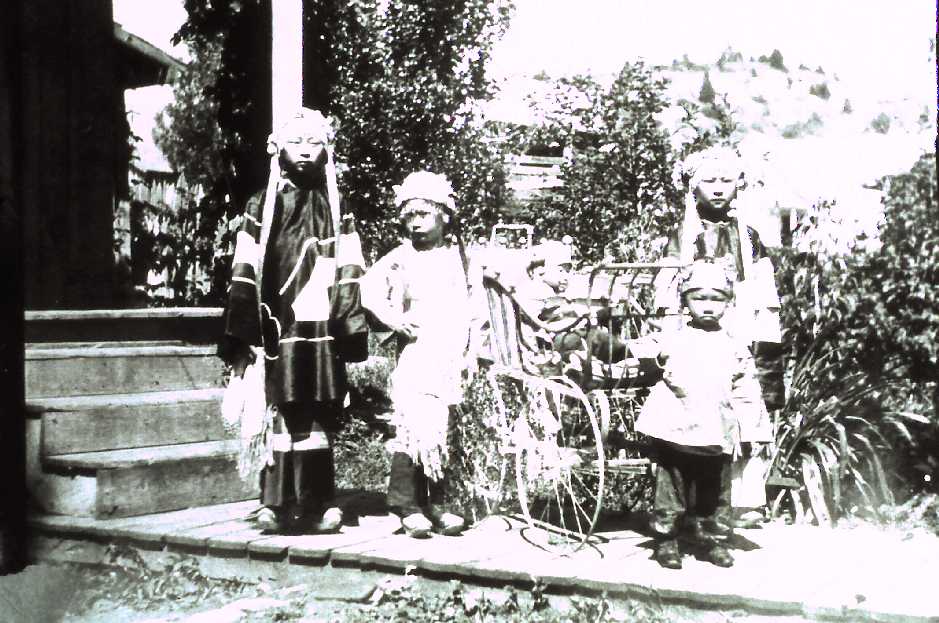 June 15, 2012 (Boise, ID) - The Idaho Botanical Garden provides a variety of educational opportunities for people of all ages. The 2012 Lecture Series presents topics specific to Idaho history. The lectures enrich the lives of attendees by helping them understand and appreciate the experiences of others, as well as offering insight into how present day issues were addressed in the past, and how past events influence the way in which we now live.

The Lecture Series is supported in part by the Idaho Humanities Council, the state-based program for the National Endowment for the Humanities, and the Osher Lifelong Learning Institute. Each presentation is held outdoors in the Meditation Garden at 7:00 pm. Free to Idaho Botanical Garden Members and Osher Lifelong Learning Institute Members; $5 non member, and $3 Seniors. No pre-registration required.

Savory and Sizzling Recipes
Tuesday, June 19; 7:00 pm
Cherie Buckner-Webb and Clarisse Maxell will present information offered by the cook book from the Idaho Black History Museum. The book captures a sampling of the distinct and diverse flavors of the Boise community. Based on narratives provided by recipe contributors, the speakers will explain how the hallmark of African American cooking is improvisation.

Celebration Park History
Tuesday, July 24; 7:00 pm
Tom Bicak, Kathy Kershner, and Brittany Jones will each speak on the research conducted at Celebration Park, Idaho's only archaeological park. They will share an interpretation of what tools various Native American cultures used and how they made them. There will be a special demonstration of the atlatl, an ancient weapon used long before the bow and arrow.

Pioneer Garden Plants for the Contemporary Garden
Tuesday, July 31; 7:00 pm
Mary Ann Newcomer will present on the novels of Willa Cather and the gardens of American settlers and homesteaders. Early gardeners grew gardens for food and beauty without the aid of pressurized irrigation water or the combustion engine. This program will look at the fragrant, rugged, stunning plants that have served generations before us and can be used in our 21st century gardens.

Chinese in Idaho: Bogus Basin
Tuesday, August 14; 7:00 pm
Priscilla Wegars will discuss how and why early Chinese immigrants came to Idaho and especially to the Boise Basin, detailing their positive and negative experiences. The program will feature a hands-on exhibit of typical Chinese artifacts from the University of Idaho's Asian American Comparative Collection.

Prehistoric Tools and Weapons
Tuesday, September 11; 7:00 pm
James Woods uses demonstrations and numerous replicas to illustrate a variety of clever and unusual tools and weapons made and used by our prehistoric ancestors. Several vignettes of recent case studies of how archaeologists use replication analysis will show how they help modern scientists learn more about ancient technology.

END

About Idaho Botanical Garden:
The Idaho Botanical Garden is dedicated fostering a love of nature and developing intellectual curiosity in people of all ages though botanical collections, music & art events, educational programs and seasonal celebrations.