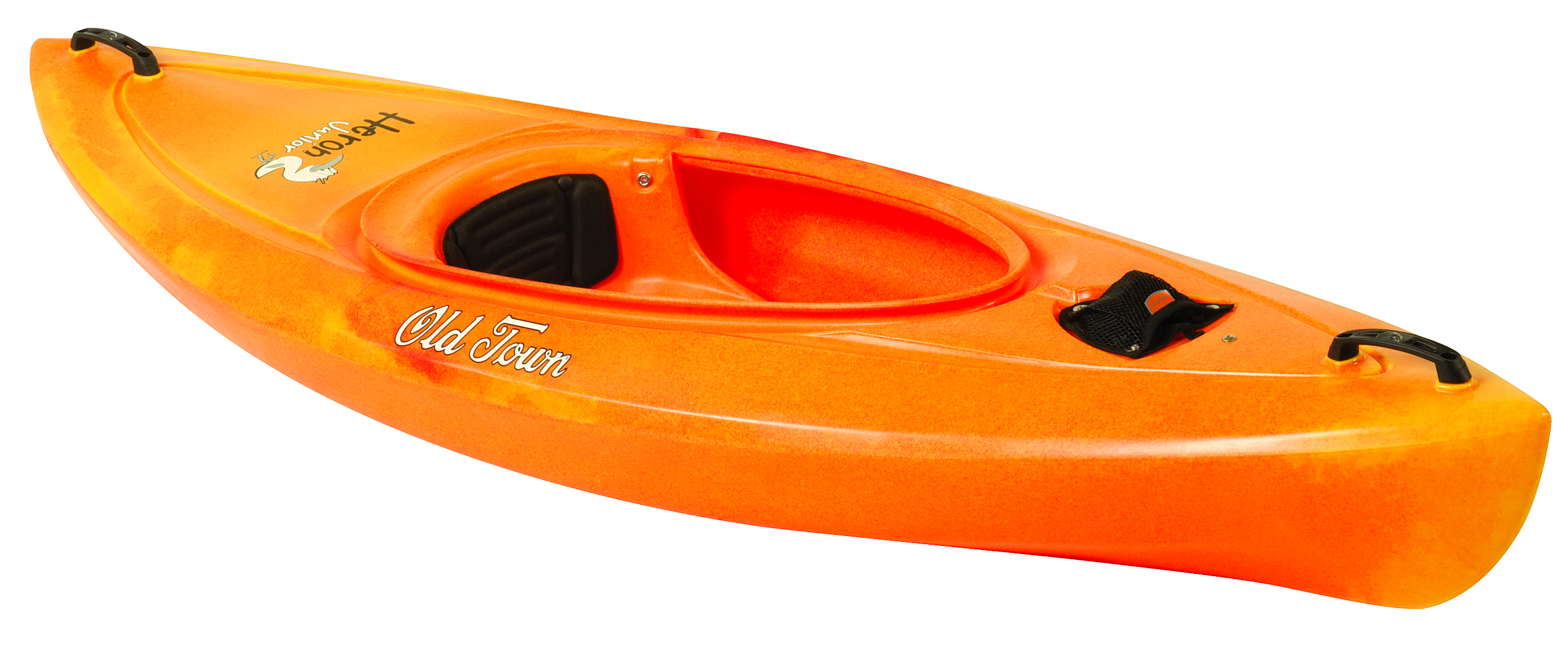 Old Town, Maine -- Old Town Canoes & Kayaks, a paddlesports industry leader since 1898, is pleased to announce that its new Heron Jr kayak received an Outside Magazine 'Gear of the Show' award at the 2012 Outdoor Retailer Summer tradeshow. According to the Outside editors, the annual award is bestowed onto "the most innovative and promising products" at the show and Old Town is one of only a handful of exhibitors to claim the honor.
"Outside Magazine is a highly respected, go-to resource for so many people and we're incredibly grateful to be recognized with this award," said Old Town Marketing Director Sara Knies. "The mission behind the Heron Jr is to get the next generation of paddlers excited about the sport and we're glad the editors at Outside agree that the Heron Jr is something special."
Extremely efficient for its size,
Outside editors credit
the lightweight Heron Jr for its easy glide, solid tracking and large cockpit which provides easy entry and exit. The Heron Jr is also applauded for its innovative Tag-Along Tow System that allows users to tow kids if they become too tired to paddle and is noted to be ideal for paddlers around fifty to one hundred pounds.
"The Heron Jr is a kayak that will grow with kids and make it easy for the whole family to enjoy time on the water together," concludes Old Town's Knies. The Heron Jr is now available through authorized Old Town dealers.
Key Old Town Heron Jr specs:
Length: 7'5" Width: 25" Weight: 29 lbs Max Capacity: 100 – 115 lbs MRSP: $299
For more information on Old Town's fine canoes and kayaks please visit our
website
or join us on
Facebook .