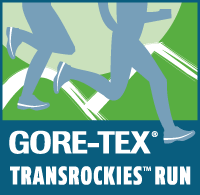 (Boulder, Colo.) – In its first year as a sponsor of the GORE-TEX® TransRockies Run, La Sportiva was a big winner. In the 6-day, 120-mile stage race, the La Sportiva Mountain Running teams performed exceptionally well, taking both first and second place in the women's open class, winning the men's master's division and taking fifth in the men's open class.

"Our Mountain Running® teams endured some serious terrain and competition," states Jonathan Lantz, president of La Sportiva North America. "The TransRockies really embodies the spirit of mountain running and it was awesome to see so many people running such a spectacular race, but it was especially cool to see our teams at the front of the pack."

In the women's open division, Pam Smith and Jenny Capel of team "Ooh la LA SPORTIVA" took home the title with a total winning time of 20:48:18.8. They bested team "Awesomely La Sportiva" made up of Nicola Gildersleeve and Shauna Connaughton who came in with a total time of 23:10:11.6. In the men's master's division, "La Sportiva Trail Masters" Bernie Boettcher and Andy Ames cruised the Colorado trails to capture the division with a final time of 17:13:18.6. In the extremely competitive men's open division, team "La Sportiva – Appalachian Mountains" made up of the oxygen deprived North Carolinians Scott Williams and Jason Bryant took home fifth place with a total time of 19:27:15.3.

The sixth edition of the GORE-TEX® TransRockies Run was held August 14-19, 2012. Starting in Buena Vista, Colorado and finishing in Beaver Creek, the 2012 route featured a total of 120 miles of single-track and double track through the historic wild west of the high Colorado Rockies. Along the way, runners traveled for six stages along the Continental Divide, crossed high mountain summits, traversed alpine meadows and enjoyed a true wilderness experience. La Sportiva was the official footwear sponsor of the 2012 event.

For full race results, visit: http://transrockies-run.com/wp/wp-content/uploads/2012/08/TRR-Stage-6-General-Classification-Results.pdf and for more information about the race, visit: http://transrockies.com/transrockiesrun/news/.