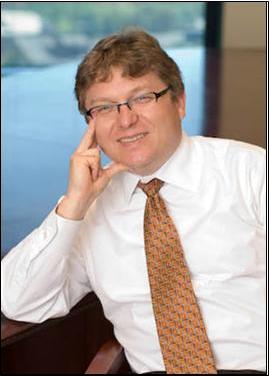 UHY Advisors
Principal Juergen Meyer presented leading practices in the expanded supply chain at the
ASQ 2012 World Conference on Quality and Improvement
on May 21st from 3 – 4 pm PST. During his session, Meyer focused on transactional activities in the supply chain, including procurement, invoice processing and payment.
Organizationally these transactional functions typically reside outside the traditional logistics-focused supply-chain responsibilities. These include activities that precede and succeed the logistical supply chain activities, such as identification of needs, supplier selection, placement of purchase orders, processing of invoices and disbursement of payment. Meyer offered his expertise on how to capture significant improvement opportunities for these activities by eliminating low transactional-quality, inconsistent processes and functional silos.
"When it comes to transactional activities in the expanded supply chain, the savings opportunities for organizations have remained largely untapped," said Frank Fenello, UHY Advisors Managing Director. "There are specific strategies and tools that we have successfully implemented with our clients that have proven to increase efficiencies and positively impact their bottom line. We like to think of these practices as leading practices, recognizing that they will continually have to evolve to retain leadership as compared to best practices that are static in time. We are glad Juergen was able to share examples from UHY's Enterprise Optimization practice at the recent ASQ conference."
Session details:
Title: Transactional Quality in the Expanded Supply Chain
Presented by: Juergen Meyer, Principal, UHY Advisors
Where: ASQ 2012 World Conference on Quality and Improvement, Room 208AB
When: Monday, May 21, 2012, 3:00 – 4:00 PM PST
Meyer, a Principal in the UHY Advisors Atlanta office, leads the Enterprise Optimization practice within the Management Consulting group. With extensive experience in continuous improvement and process optimization, Meyer has applied this knowledge to create a unique service offering for his clients that creates and sustains operational efficiencies.
About Enterprise Optimization
Enterprise Optimization creates sustainable efficiency in the workplace by permanently eliminating waste in business processes, and its strategies have proven to transform client performance. The key is making processes more predictable and reliable. Enterprise Optimization is unique in the marketplace in that it (1) draws on the knowledge that already resides with the organization, (2) engages the client's cross-functional teams to ensure all departments and working effectively together, (3) implements these changes together with the client, and (4) implements this very quickly. Clients immediately see a real change in their efficiencies and in their bottom line after undergoing this process.
The ASQ 2012 World Conference on Quality and Improvement, held at the Anaheim Convention Center in Anaheim, California May 21 - 23, 2012, focused on basic quality, globalization, best practices in supply chain management, managing risk and changing technology through various educational sessions and keynote addresses that shared insight and knowledge from the industry.
About UHY Advisors
UHY Advisors, Inc. delivers professional financial, tax and business consulting services to companies ranging from mid-sized to Fortune 1,000 in size and complexity. The firm's innovative Management Consulting practice maximizes clients' financial and operational functions to transform their performance and profitability. UHY's Tax practice provides clients with comprehensive tax preparation and planning services. The firm's Enterprise Risk Advisory Services practice protects and manages clients' information technology security and risk.
Accounting Today ranks the firm as one of the Top 25 professional services firms in the nation and in 2011 and the firm was named one of the "Best Places to Work in Atlanta" by Atlanta Business Chronicle.
The firm provides these services through wholly owned subsidiary entities that operate under the name of "UHY Advisors" from offices across the United States. UHY Advisors, Inc. and its subsidiary entities are not licensed CPA firms.
UHY LLP is a full service national accounting firm with international resources and a broad range of services that include: SEC audits, internal audit and Sarbanes Oxley reporting as well as turnaround and transaction services. These additional services have been part of the growth of UHY and its commitment to meet the demands of its many clients. UHY LLP is a licensed independent CPA firm that performs attest services.
UHY Advisors, Inc. and UHY LLP are U.S. members of Urbach Hacker Young International Limited, a UK company, and form part of the international UHY network of legally independent accounting and consulting firms. "UHY" is the brand name for the UHY international network. For additional information please visit us on the Web at
www.uhy-us.com
.
Contact: Mitch Leff, Leff & Associates, (404) 861-4769, mitch@leffassociates.com