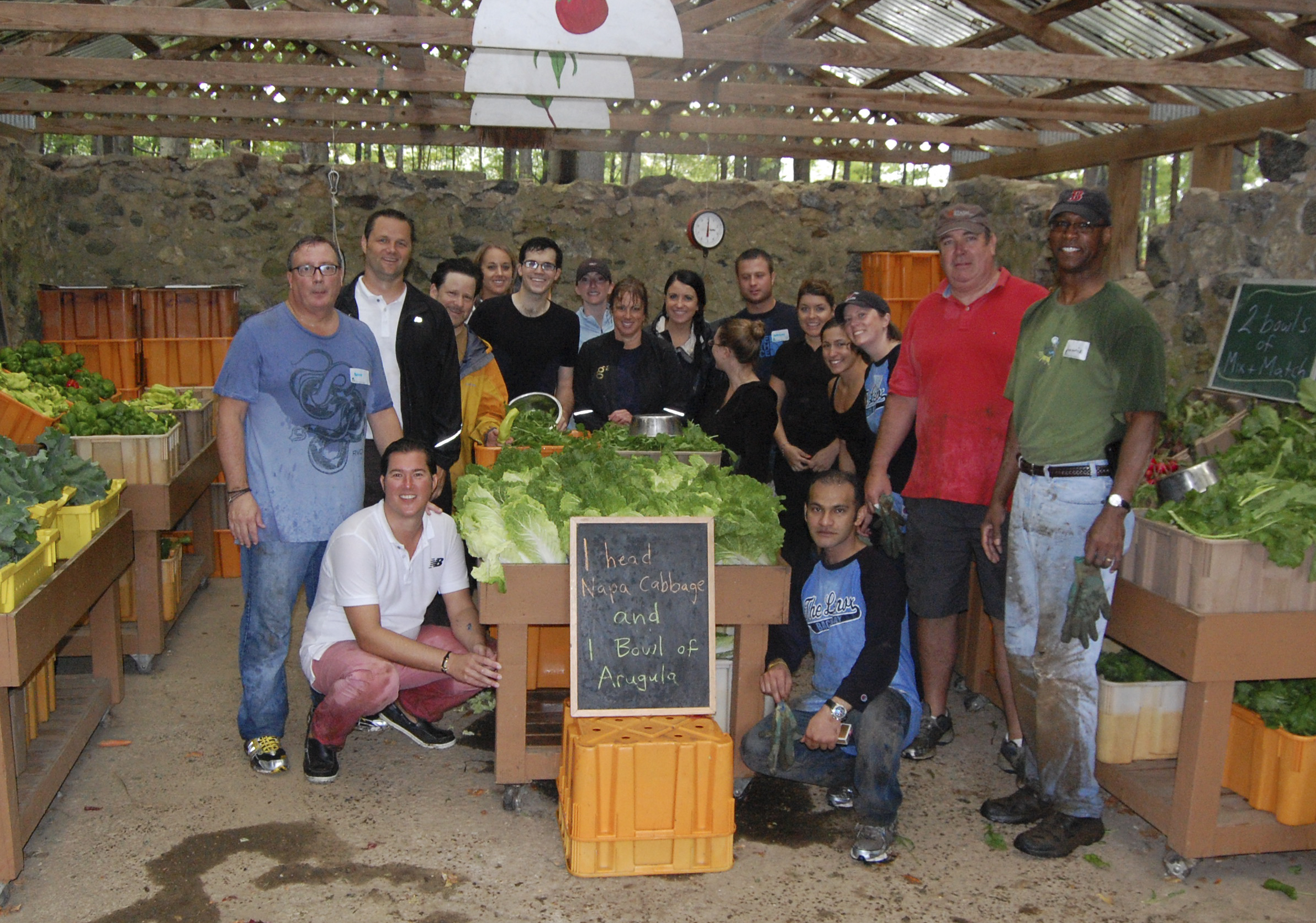 Boston, MA – September 5, 2012 – Every year, The Food Project relies on thousands of volunteers and young teens to help the organization achieve its goal of creating a more just and sustainable food system. On Tuesday, September 4th, despite the rainy weather, a group of Lenox Hotel associates led by General Manager Daniel Donahue and Tedd Saunders of the Boston-based Saunders Hotel Group [owners of the Lenox Hotel] volunteered to cultivate and maintain farmland in Lincoln, MA.

The hotel volunteers left behind jobs in sales, housekeeping, food & beverage, and at the front desk to plant, tend and harvest fresh fruits and vegetables including watermelon, eggplant, cabbage and arugula. Collectively, the group made a difference for those who lack healthy affordable food in the greater Boston area since Food Project farms distribute crops to community supported agriculture programs, farmers' markets and local hunger relief organizations. The experience provided the hotel team with an outdoor team-building exercise and a personal connection to our food system and issues of food justice.

For more information, please contact: Steve Pellegrino, sjpellegrino + co, spellegrino@lenoxhotel.com or sjpellegrinoh2o@aol.com. Office: 617.315.7690.