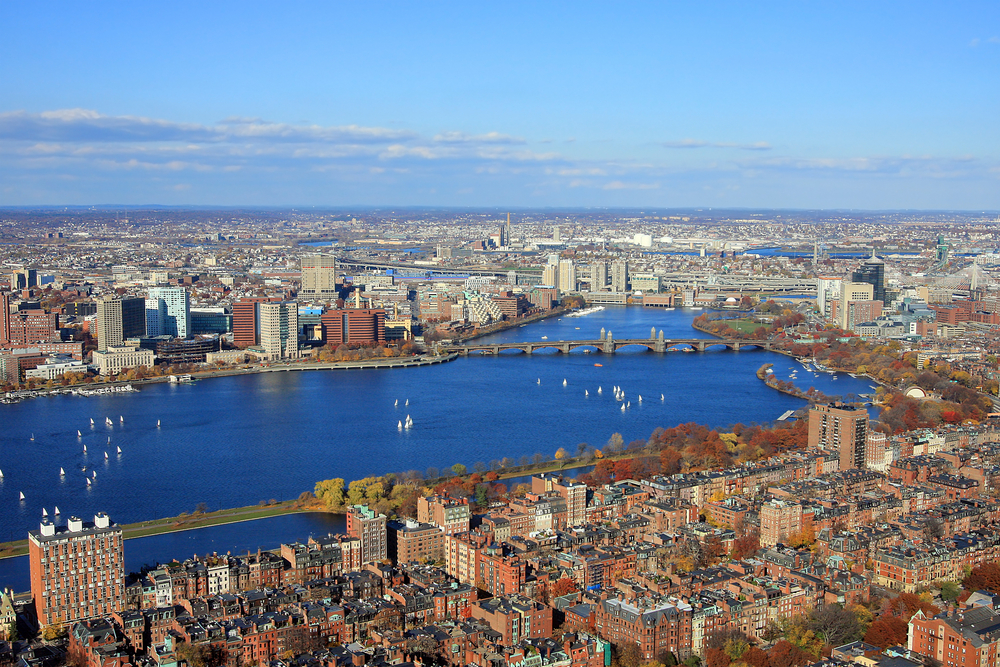 Boston, MA [September 18, 2012] – Leave it to the Lenox Hotel in Boston to take a New England tradition, leaf peeping, to new heights! So high, in fact, the hotel has arranged for a private helicopter to take guests on a "Foliage Flyover" of the city while Boston is bursting with the colors of fall. This adventure is perfect for a romantic interlude, a thrilling adventure with family or daring friends, or a solo-stress reliever with Mother Nature.

The Lenox Hotel, in conjunction with Now City Tours, is giving guests the opportunity to see fall in all of its magnificent glory, not from a car or tour bus, but from THE SKY! From a bird's eye view, you and a guest will soar above trees while they pop with red, orange and yellow, which make for scenic and breathtaking photos!

This unique helicopter-hotel combination travel package starts with luxury town-car transportation for guests from the Lenox Hotel to a private helipad at the edge of Boston. From there, guests are greeted by their own personal pilot — an aerial expert who'll curate a thrilling guided tour of Boston's downtown, Back Bay, Waterfront, Fenway and the Charles River.

Guests will be airborne long enough to catch stunning views of trees changing colors surrounding the Bunker Hill Monument in Charlestown and the gleaming gold dome of Boston's State House. Color gloriously comes to life from above the Boston Common, the Public Gardens and banks of the Charles River. The tour concludes with a return escort to deluxe accommodations in one of the hotel's Junior Suites, many offering wood-burning fireplaces. While in residence at The Lenox, be sure to indulge in the new Fall menu at City Table or an autumnal cocktail at City Bar.

The "Foliage Flyover" package starts at $655.00, based on double occupancy. Reservations required. Package is seasonal. For more information, call 1-800-225-7676 or visit www.lenoxhotel.com.

Media inquiries: Please contact Steve Pellegrino at spellegrino@lenoxhotel.com or 617-315-7690.