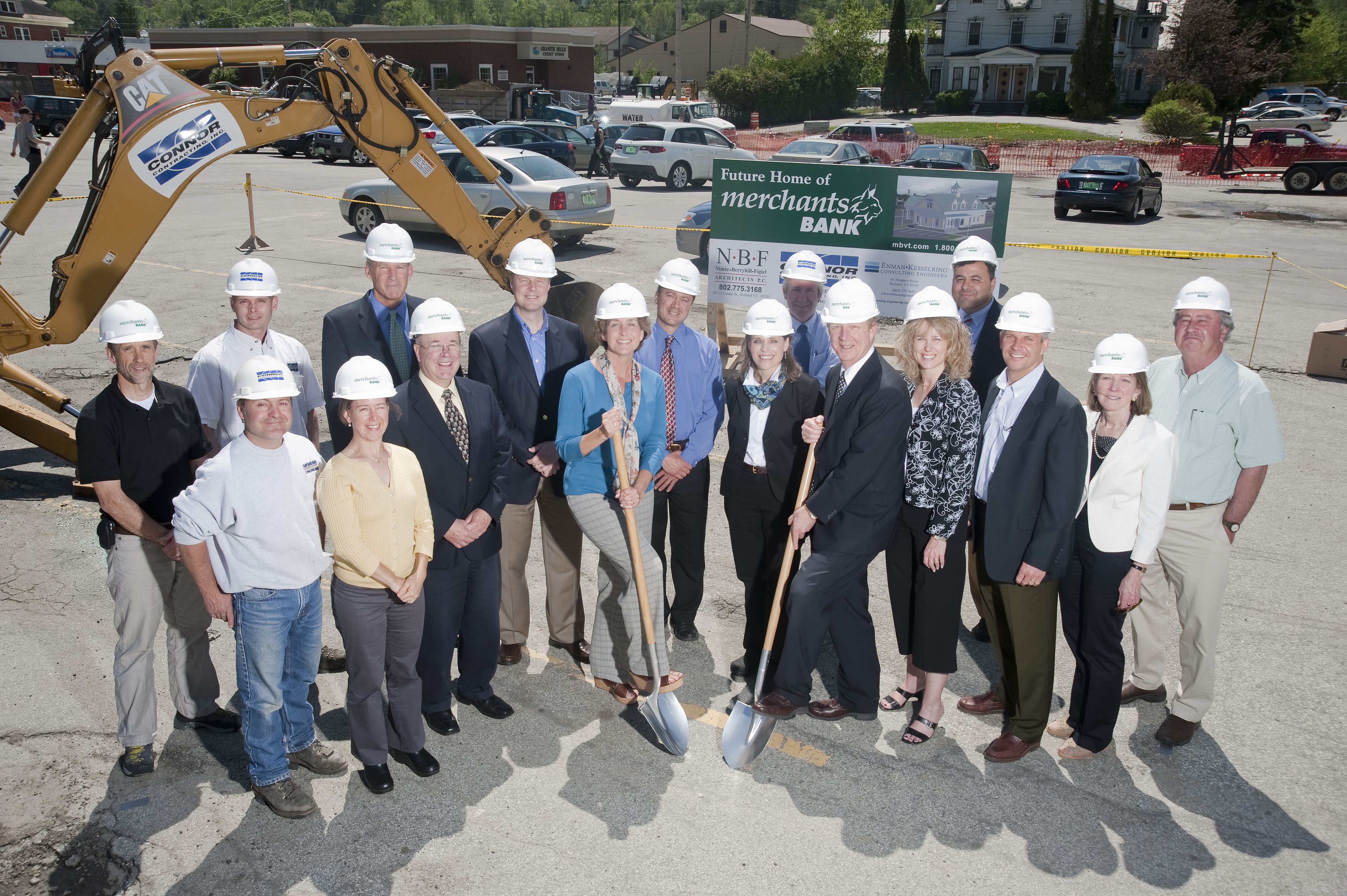 Barre, VT – Molly Dillon, Senior Trust and Community Banking Officer for Merchants Bank, announced today that the groundbreaking ceremony for the future home of their Barre branch will take place on Wednesday, May 16th at 1:00 p.m. This new branch location will replace the existing branch location at 105 North Main in Barre. The new branch, located in the Rite Aid Shopping Plaza on North Main Street, is just down the road from the existing Merchants Bank location. The new location will bring numerous positive changes that will improve the banking experience for Merchants Bank customers in and around Barre.
Among the many improvements to the existing branch will be increased visibility, new technology and the highest level of customer safety. According to Merchants Bank's Facilities Manager Gary Dean, "In our existing site, many people have said they drive past the branch without noticing it." The new location, in a very prominent shopping plaza with ample parking, is more visible from the main road. Visibility from many angles will also provide a more secure feeling for after-hours access to the night drop and ATM areas. The new location will be more convenient for Merchants Bank customers who shop in the many businesses located in the adjacent plaza.
The new branch will also implement new technologies­–­giving customers more options on when and how they do their banking. For example, new ATMs will offer remote deposit capture capability. This feature allows customers to deposit checks quickly without the support of a Personal Banker. A Financial Education Resource Center will be developed at this branch and will serve as a dedicated space for providing financial education to members of the greater Barre community. This commitment to financial education is part of Merchants' ongoing dedication to increasing financial literacy across the state.
The new Barre branch is planned to open in October of this year. Connor Contracting, along with Merchants' Site and Building design team, will be present at the groundbreaking ceremony on May 16th.