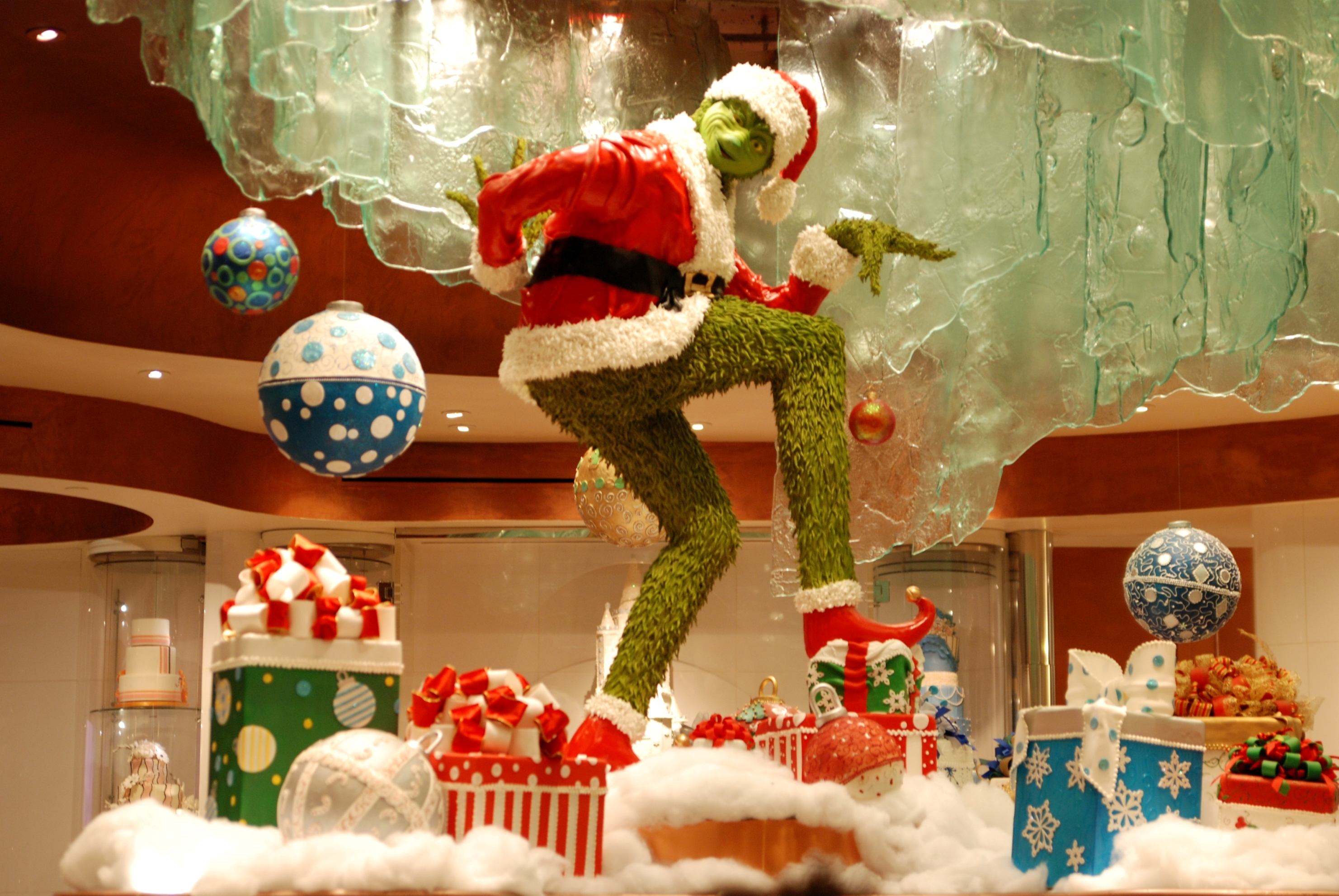 LAS VEGAS – This Christmas, Mr. Grinch leaves his perch on Mount Crumpit to look for mischief at Bellagio's Jean Philippe Pâtisserie. More than a month in the making, the infamous Dr. Seuss character was brought to life using 50 pounds of chocolate and 112 pounds of fondant. The impressive six-foot tall green sculpture towers over guests and can be seen tip-toeing across the patisserie 24 hours a day.
The Bellagio pastry team also created 15 festive delicacies made especially for the holiday season. Playful chocolate designs include Santa Claus involved in a variety of activities such as skiing, building a sandcastle, rollerblading, relaxing at the beach and posing with his sleigh. Other delectable chocolate sweets include an interactive Christmas puzzle with edible pieces plus a scenic Christmas postcard and colorful Christmas ornaments. Each holiday treat is made with the finest European milk chocolate and accented with dark and white chocolate.
Those interested in taking home Jean Philippe Pâtisserie's Christmas specialties can find them at Bellagio and ARIA as well as online at www.jpchocolates.com. Jean Philippe Pâtisserie also offers an assortment of French favorites including crepes, pastries, chocolate and gelato in addition to a wide variety of retail selections and custom cakes.
# # #
Media Contact:
Janae Melvin
MGM Resorts International
(702) 650-7535