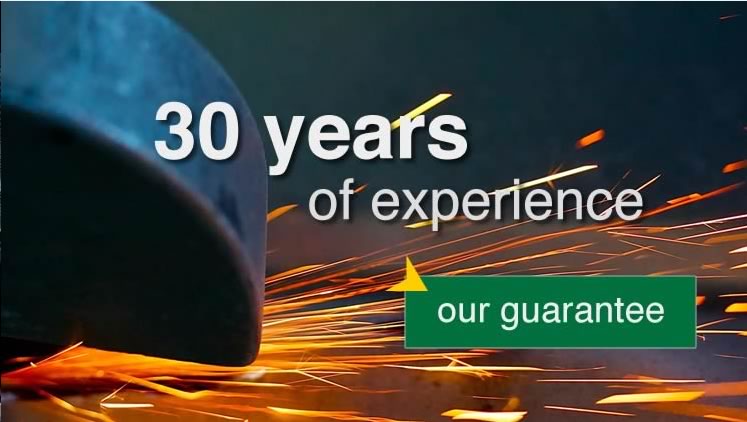 Rooted in a passion for outstanding customer service, Steve and Nancy Schaefer opened their first Schaefer Autobody location in 1985 at 50 N. Gore Ave. in Webster Groves.
"After five years as Service Manager at Moore Cadillac, I knew that whatever form my business future took, it would have to be based in putting customer service and satisfaction first," says Steve Schaefer. "The autobody and repair industry has been moving towards central-location, impersonal consolidation. That's just not how we want to do business."
Formerly known as Gary's Corvette, the Webster Groves shop was renamed Schaefer Autobody and Repair, with about 50% of their business still coming from Corvette service. In 1988, the Schaefer Auto Repair was moved to 9840 Manchester Rd. in Rock Hill.
The business flourished, especially the autobody segment. In 1996, with independent service mechanical service becoming increasing obsolete, the Schaefer's sold the Repair division to concentrate on their core business, autobody and paint.
"It became more and more apparent that this was the right direction to move the company," Nancy Schaefer offers. "And, this opened up many opportunities to expand the business into multiple locations to better service our growing client base. We wanted to be closer to where they live and work."
Over the next 15 years, Schaefer Autobody Centers has expanded to include seven area neighborhood locations, including the original Webster Groves location and locations in Ellisville, Fenton, O'Fallon (MO), Crestwood, Creve Coeur and Hazelwood.
As the business grew, so did the family connection to customer service. Scott Schaefer joined his parents in the business and today is the company's Director of Business Development. He and fellow managers – Kevin Haller (General Manager), Kevin Chadwick (Director of Operations) and Curt Carr (Controller) – are helping lead Schaefer Autobody Centers to another successful quarter century…and beyond…with the consistent leadership of both Steve and Nancy.
While more locations and more people have been added to Schaefer Autobody Centers' "family", outstanding customer service remains their core guiding principle.
If you have other questions about the services we offer, please visit us at schaeferautobody.com
1985 Sept 1

Webster Groves – 50 N. Gore Ave.
1988

Schaefer Auto Repair - Rock Hill – 9840 Manchester Rd.
1996

Sold auto repair division
Opened Ellisville – 16109 Manchester Rd.
Changed name to Schaefer Autobody Centers
1998

Opened Fenton – 300 Biltmore Dr.
Bought existing shop in Barnhardt
2000

Opened O'Fallon (MO) - #1 Team Dr.
2006

Closed Barnhardt
2007

Opened Crestwood – 9902 Watson Rd. – former Jim Butler Chevrolet
2009

Opened Creve Coeur – 10771 Baur Blvd. – former Huey Honda body shop
2011

Opened Hazelwood – 9091 Dunn Rd. – located inside Spirit Toyota