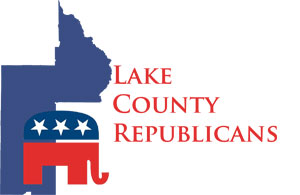 HOWEY-IN-THE-HILLS, FL - Celebrating the 201st Birthday of President Abraham Lincoln, the Lake County Republican Executive Committee (LCREC) is expecting a record crowd for this year's annual Lincoln-Reagan Day Dinner being held Saturday, May 15, 2010 here at the Mission Inn Resort & Club.

Three featured speakers will headline this event. US Congressman Trent Franks (AZ-02), Congresswoman Ginny Brown-Waite (FL-05) and Congressman Adam Putnam (FL-12) will address current Congressional actions and events at the federal level in "A Report From Congress."

Prior to the dinner, LCREC Chairman Joe Rudderow hosts a "Chairman's Reception" that will include the featured speakers in addition to local elected officials and candidates for office including former Speaker of the House and Republican candidate for Senate, Marco Rubio.

"The reception offers an opportunity to chat one-on-one with Speaker Rubio, our exciting dinner speakers and guests," Rudderow says. "You will also get a chance to talk with some of the candidates who have filed to run for U.S. House of Representatives, Florida Senate and House and Lake County Offices."

The cost of the VIP Tickets (entry to the Chairman's Reception and Dinner) is $150. Dinner tickets are $75.00 per person. A cash bar will be available at 4:30 p.m. with dinner at 6:00 p.m. There will be silent auctions with several door prizes. It will be an evening of entertainment and socializing. Money raised will support local Republican activities. Everyone is welcome.

For tickets please contact Ticket Chairwoman, Phyllis Smith at 352-243-1113 or log on to www.lakecountyrepublicans.org.


About the Mission Inn Resort & Club

The Mission Inn Resort & Club features two Championship Golf Courses, 190 graciously appointed guestrooms, suites and villas; three restaurants, two lounges and a poolside bar. In addition to golf, recreational amenities include eight tennis courts, trap and skeet shooting range jogging and bicycling trails, volleyball courts, an outdoor pool and hydro-spa, fitness center, spa, and a nautical center, where guests can fish, powerboat and go eco-touring. The resort's 6,200-square-foot Spa Marbella features an extensive array of exceptional services.

The Mission Inn Resort & Club is a secluded 1,000-acre resort featuring exceptional accommodations, golf, tennis, marina and spa facilities located just 35 minutes northwest of Orlando in beautiful Howey-in-the-Hills, Florida. For more information about the resort, visit www.missioninnresort.com or call 1-800-874-9053.

About the Lake County Republican Executive Committee

The mission of the Lake County Republican Executive Committee is to elect committed conservative Republican officials through a strong representative Executive Committee and an educated electorate. Republicans want to enjoy a responsible government with strong conservative leadership accountable to a positive, diverse and educated electorate.