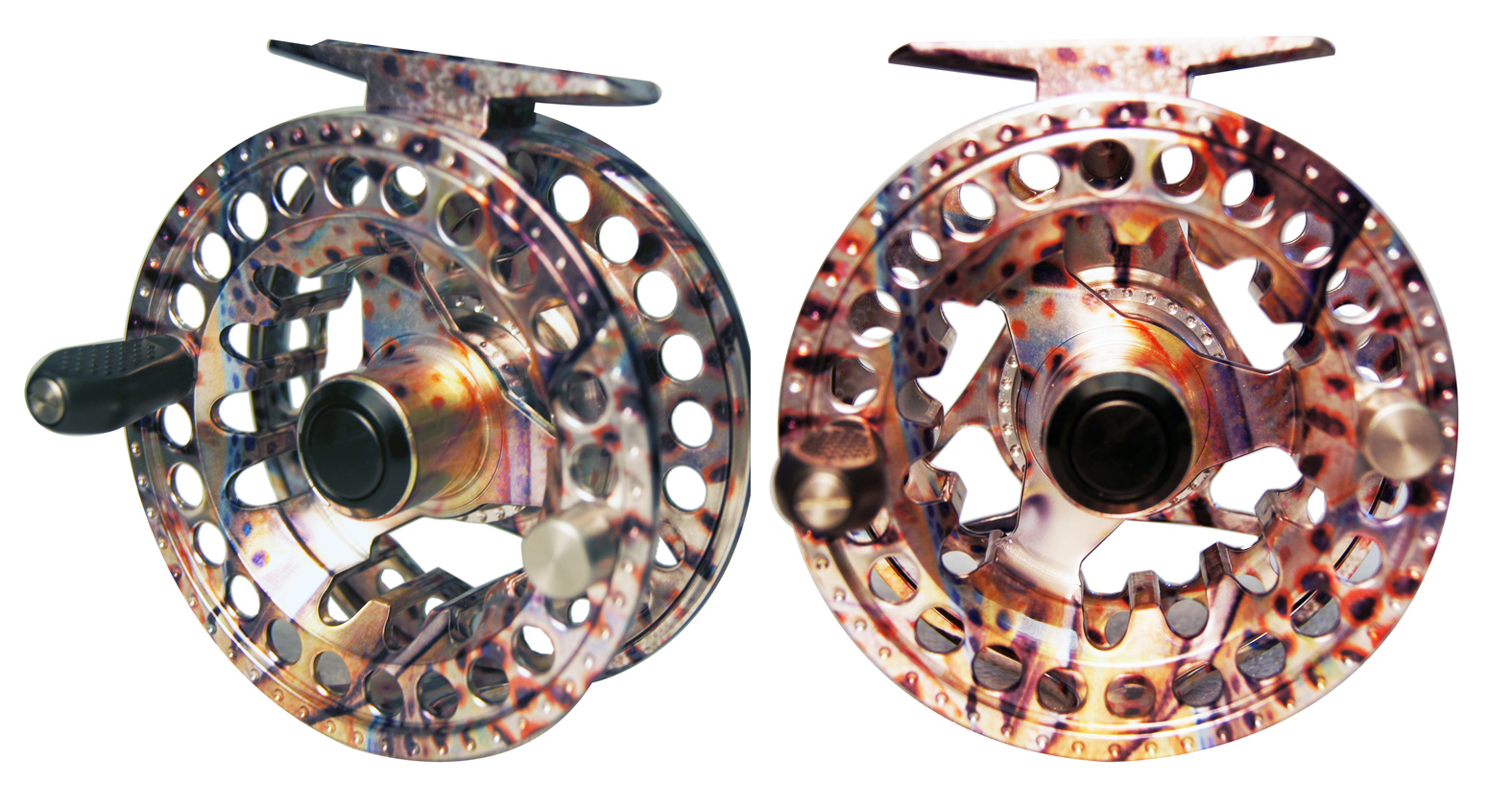 After two years of research and development, MFC introduces the Madison II and Madison IIa reels. They both sport the tried and true MFC drag system and Super Large Arbor design, yielding faster line pickup with more indexing. This makes an overall lighter reel. With a slight V-shaped spool floor, it offers more capacity and a more modern look.
The only difference between the two reels is that the Madison IIa is not indexed on the drag knob side to allow for full artwork to be displayed on the smooth canvas. Otherwise, the two reels are identical.
Both are light, durable and feature a corrosion resistant frame. The frame and spool are fully CNC machined from a single piece of 6061-T6 aluminum alloy. G-tail, non-abestos multi-level disk drag system features push triple pin pawl engagement for a smooth, strong drag.
Available in new Artist Series artwork:
Maddox "Snack"
Maddox "Brook Trout"
Sundell's "October Brown"
Sylvester's "Digital Brown"
Udesen's "Montana Brown"

Madison IIa MSRP $234.99
Madison II MSRP $224.99
*depending on artwork--MSRP shifts slightly