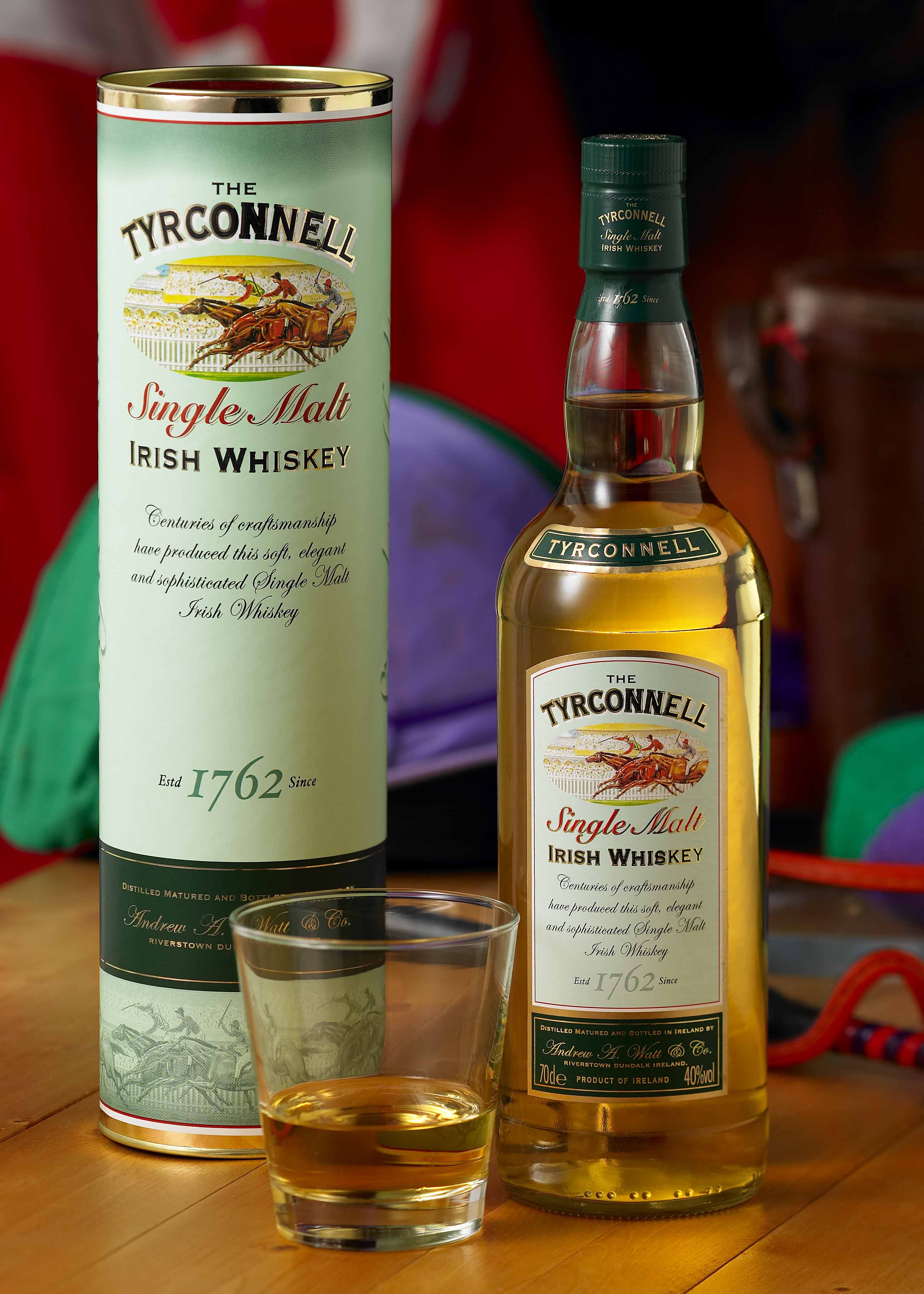 Whiskey or Whisky?
It's whiskey - with an "e" - if you're talking Irish whiskey. Scotch is another matter (it's written "whisky" without an "e"). Since we're talking Irish here... it's whiskey.

What Type of Glass?
Why bring home a bottle of top class Irish Whiskey and spoil the tasting experience by serving it in a glass or tumbler that does not deliver the aromas and flavour in the best possible way?
Of course you can enjoy whiskey in a generic tumbler, which is generally the way it would be served in a bar or pub. But if you're at home, and in a relaxed atmosphere, serving whiskey in a Single Malt whiskey glass or an "aged spirits" glass will greatly enhance your tasting experience. Some fine examples include The Glencairn glass, Riedel Single Malt Glass, the Eisch Breathable Glass (which comes with a lid) and the Schott Zwiesel "Top Ten" Cask Aged Spirits Glass

A FEW TIPS

Neat or On the Rocks?
- Water: Adding just a tiny bit (use the cap of a bottle of water to measure) will open up the aromas immensely. Most whisky aficionados taste with a splash of water. A neutral bottled water is better, rather than a sparkling water or a bottled water with a high mineral content.

- Ice cubes: Not a great idea. In Scotland and Ireland adding ice cubes would be frowned on.

- Warming and swishing (Aerating): Enhances the experience, if you are using a single malt glass such as the Schott Zwiesel "Top Ten" Cask Aged Spirits Glass or Riedel Single Malt glass

- Storage: Simply keep the bottle tightly corked, and the whiskey can last for several years after opening.

Does it pair with food?
- Food Pairing: Great for before and after dinner. Connemara Peated Single Malt is great with smoked fish such as sturgeon and salmon and even smoked mussels.
A sweeter, mellower whiskey such as the Tyrconnell 10 Year Old Single Malt Madeira finish is great with dessert: caramelized figs, créme brulée, and gingered pastries.

Choose the award-winning Tyrconnell whiskey for your dinner party. The Tyrconnell is quite a versatile Single Malt and as such lends itself quite well to a host of different food pairings.

For example we have had it paired with numerous foods we think work very well with the delicate citrus fruity silky smoothness of The Tyrconnell Single Malt Irish Whiskey-

Cheeses
- Cheddar - Sharp or Medium e.g. Dubliner cheese
- Blue Cheese
Fruits
- Mango
- Orange
- Fruit Salad
- Raisins
Breads/Crackers
- Rye or sourdough bread
- Water crackers
Meat/Fish
- Good cut of beef
- Bacon wrapped chicken
- Thai/Chinese/Indian - spicy foods
- Venison
- Lamb
- Salmon
- Tuna
Spices/Sauces
- Black Pepper
- Ginger
- Garlic
- No hot pepper sauces which will dull the taste buds
Deserts
- Vanilla ice-cream
- Fruit salad
- Chocolates
- Créme Brulée

I hope these guidelines will help you make a menu that works well with The Tyrconnell Single Malt Irish Whiskey.