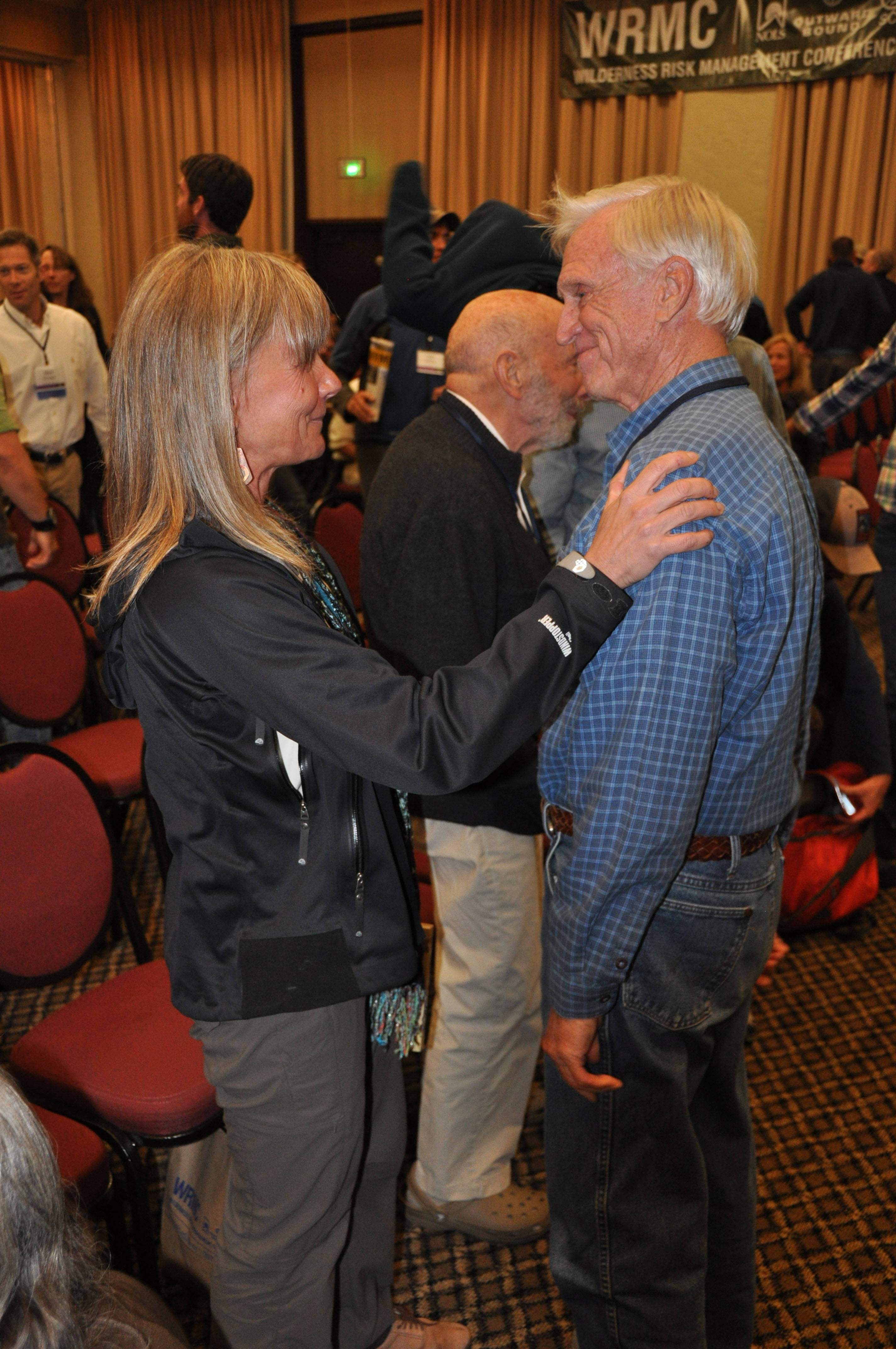 Portland, Ore.—Deb Ajango, founder and owner of
Safety Ed
, was awarded the Charles (Reb) Gregg Award, which recognizes an individual who has made significant contributions in risk management to the outdoor education and adventure industry. She was presented with the award at the
Wilderness Risk Management Conference
(WRMC) last week in Portland.
At the awards ceremony, Ajango recalled her first conference, where she discovered a community of support in the WRMC. She has attended every year since. Ajango has a long and remarkable career in outdoor education. She has worked in the industry since 1990 and presents nationally on outdoor safety, which she has also written numerous papers and two books about.
"She has taken all her personal lessons learned to provide outdoor-based organizations and professionals [training to] reduce their accident potentials and injury rates, as well as preparing them for a worst-case scenario event," said Jed Williamson, who presented Ajango with the award. Williamson is editor of Accidents in North American Mountaineering and past president of Sterling College.
While serving as director for the University of Alaska Anchorage's outdoor education department prior to founding SafetyEd, Ajango earned a variety of awards, served on a university curriculum committee, and was named to the university's task force on curriculum development and assessment.
Ajango founded and owns SafetyEd, which offers teaching, training and consulting in the areas of accident prevention and crisis response for outdoor-based organizations and professionals.
ABOUT THE WRMC
The WRMC is an annual conference conducted by the
National Outdoor Leadership School
,
Outward Bound
, and the
Student Conservation Association
. The objective of the WRMC is to offer an ousanding educational experience to help organizations mitigate the risks inherent in exploring, working, teaching and recreating in wild places.