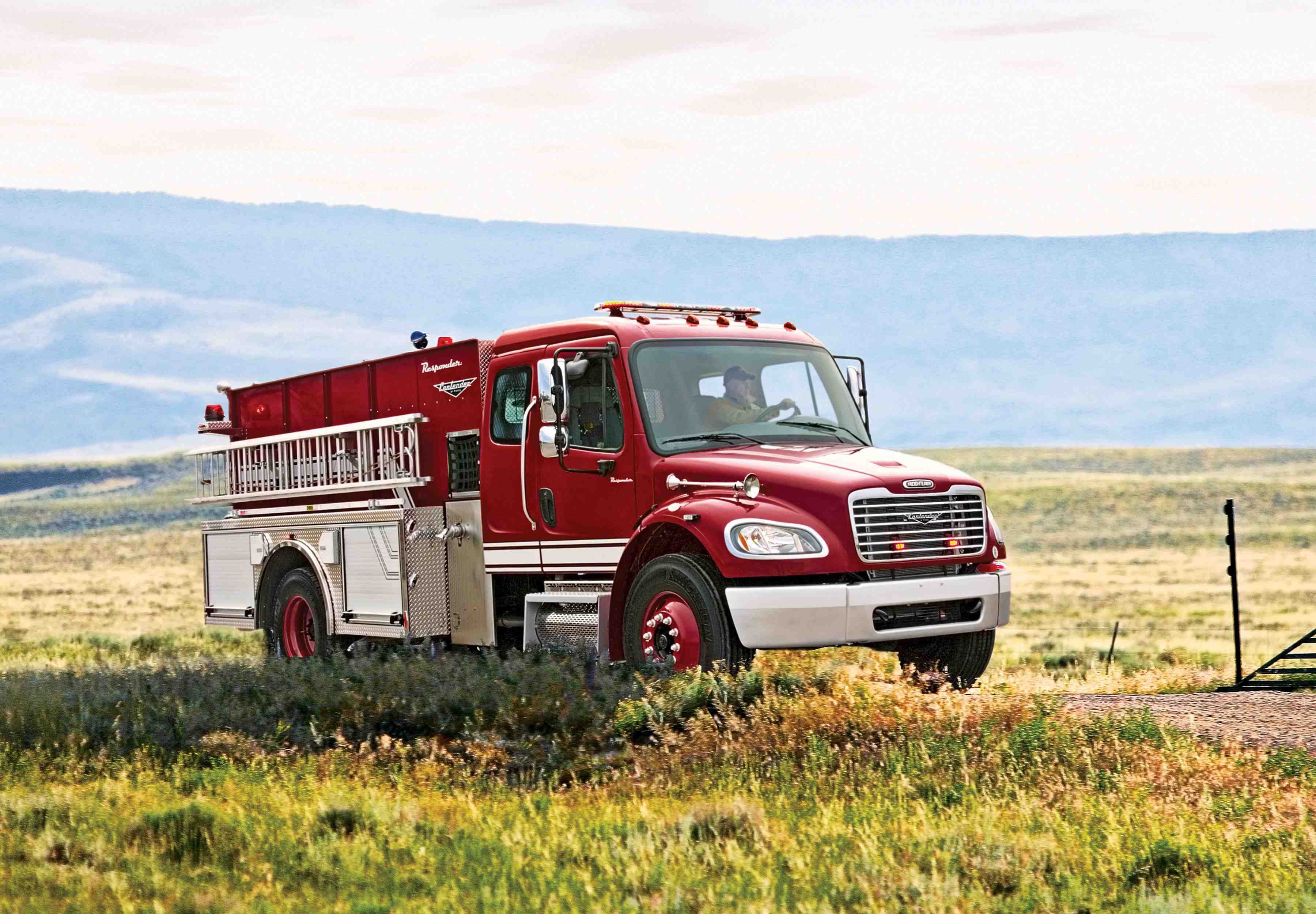 APPLETON, Wis.
-
Pierce Manufacturing
, an
Oshkosh Corporation
(
NYSE:OSK
) company, announced today that it has sold and delivered seven Piercer fire trucks to the
General Volunteer Fire Department in Lima, Peru
. The vehicles have been placed into service at fire stations located throughout the city. The purchase represents the first ever sale by Pierce in the country.
"We are pleased to showcase the capabilities of Pierce fire trucks in such a great and noteworthy city. These vehicles represent another significant achievement as Pierce establishes and continues to grow its brand in Peru and throughout Latin America," said Jim Johnson, Oshkosh Corporation executive vice president and president, Fire & Emergency. "These are the first new fire trucks purchased by the General Volunteer Fire Department in 24 years, and we're honored that they selected Pierce."
The seven fire trucks are identical Pierce ResponderT pumpers. Each is equipped with a 1,000 gallon water tank with an integrated 100 gallon foam tank, 1250 gpm single stage pump, a single agent Class "B" foam system, an electric hose reel, and a hose bed that will accommodate 1500 feet of 2.5-inch hose and 400 feet of 1.5-inch hose. In addition, each vehicle is equipped with a roof ladder, extension ladder, pike pole and other loose equipment.
The apparatus also feature roll-up compartment doors, pullout trays and adjustable shelves, and they offer easy access to the pump and plumbing system for simplified maintenance and servicing. A unique subframe system, mounted directly to the frame rails, supports the water tank and body for added strength and longer life.
"These units offer a combination of advanced technology and simplified operation that will serve the General Volunteer Fire Department, and the citizens of Lima, long into the future," added Johnson. "The Pierce Responder municipal pumper is a great example of how we've engineered the Pierce brand for a global market."
Pierce's Peruvian dealer, Tecnin Del Peru, will provide local service and support.
Lima, the capital city of Peru, has a population of close to 8 million. It is the fourth largest city in Latin American; only Sao Paulo, Mexico City and Rio de Janeiro are more populated.
Forward-Looking Statements
This press release contains statements that the Company believes to be "forward-looking statements" within the meaning of the Private Securities Litigation Reform Act of 1995. All statements other than statements of historical fact, including, without limitation, statements regarding the Company's future financial position, business strategy, targets, projected sales, costs, earnings, capital expenditures, debt levels and cash flows, and plans and objectives of management for future operations, are forward-looking statements. When used in this press release, words such as "may," "will," "expect," "intend," "estimate," "anticipate," "believe," "should," "project" or "plan" or the negative thereof or variations thereon or similar terminology are generally intended to identify forward-looking statements. These forward-looking statements are not guarantees of future performance and are subject to risks, uncertainties, assumptions and other factors, some of which are beyond the Company's control, which could cause actual results to differ materially from those expressed or implied by such forward-looking statements. These factors include the impact on revenues and margins of the planned decrease in M-ATV production rates; the cyclical nature of the Company's access equipment, commercial and fire & emergency markets, especially during a global recession and tight credit markets; the duration of the global recession, which could lead to additional impairment charges related to many of the Company's intangible assets and/or a slower recovery in the Company's cyclical businesses than equity market expectations; the expected level and timing of U.S. Department of Defense procurement of products and services and funding thereof; risks related to reductions in government expenditures, the potential for the government to competitively bid the Company's Army and Marine Corps contracts, the startup of the Family of Medium Tactical Vehicles contract and the uncertainty of government contracts generally; the consequences of financial leverage associated with the JLG acquisition, which could limit the Company's ability to pursue various opportunities; risks related to the collectability of receivables during a recession, particularly for those businesses with exposure to construction markets; risks related to production delays as a result of the economy's impact on the Company's suppliers; the potential for commodity costs to rise sharply, including in a future economic recovery; risks associated with international operations and sales, including foreign currency fluctuations; and the potential for increased costs relating to compliance with changes in laws and regulations. Additional information concerning these and other factors is contained in the Company's filings with the Securities and Exchange Commission. All forward-looking statements speak only as of the date of this press release. The Company assumes no obligation, and disclaims any obligation, to update information contained in this press release. Investors should be aware that the Company may not update such information until the Company's next quarterly earnings conference call, if at all.
# # #