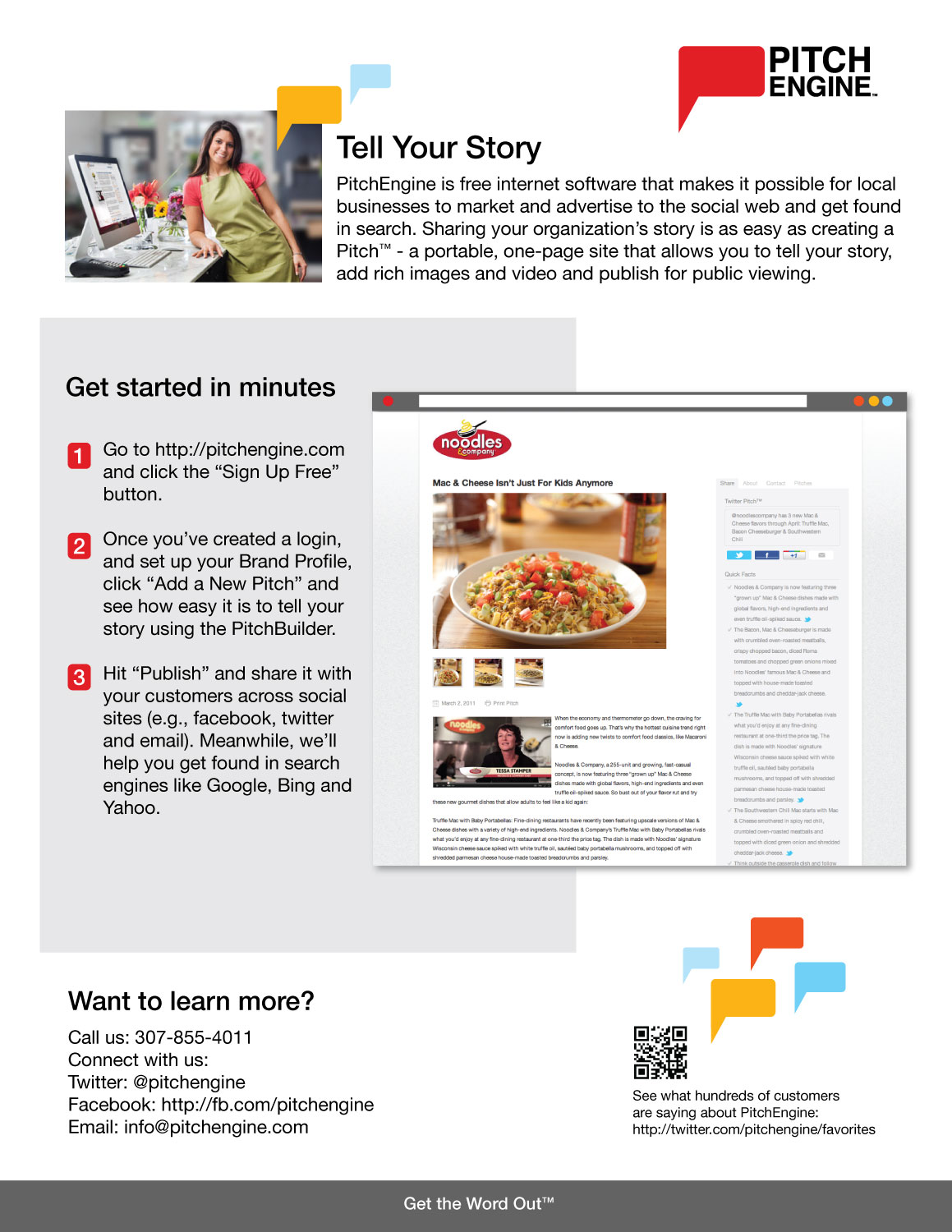 PitchEngine is free internet software that makes it possible for local businesses to market and advertise to the social web and get found in search. Sharing your organization's story is as easy as creating a Pitch™ - a portable, one-page site that allows you to tell your story, add rich images and video and publish for public viewing.

Click on the image above to Get Started!

Want to learn more?
Connect with us:
Phone: 307-855-4011
Twitter
Facebook
Email: info@pitchengine.com

See what some of our 45,000 customers are saying.