There are several exciting and interesting places to discover in Germany, but Hamburg is the city you cannot afford to miss. In fact, it's that city in the European country where you really need to go to. I will share the top reasons with you why you must compare cheap flights to Hamburg in order to make the most of your city break or holiday depending on the time you're loaded with.
The city of Hamburg is known to the world by its historic label, "The gateway to the world', and it might come across to you as a bold claim, but this charming history city has never been shy.
Here I share five reasons why you should visit Hamburg, Germany:
REASON #1 - History
There's no doubt about the fact that the citizens of Hamburg take a great sense of pride in their maritime history. Located on a river connecting the city to the nearby North Sea, the city of Hamburg has held an important position for several centuries.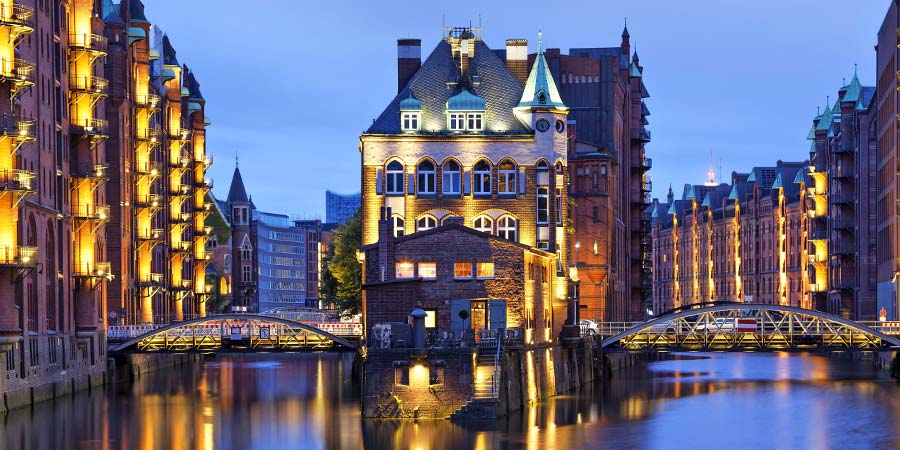 After having been declared an Imperial Free City, which meant that the Germany's second largest city could enjoy access up the Elbe River to the North Sea without any tax, Hamburg officially joined the Hanseatic League way back in 1321. And as time passed by, it became a significant trading hub due to its port as well as harbour.
REASON #2 - Boats and Water Activities
The amazing city of Hamburg is all about the water, and locals and tourists make sure that they don't miss an opportunity when it comes to getting out on a boat. Being a port town, located on the banks of the River Elbe, Hamburg boasts of its Alster Lakes located just north of the train station.
Interested in taking a swim? Or, want to feel the adrenaline rush while sailing?
You can also go kayaking or taking a boat tour of the lakes during the summer. In fact, Hamburg has a tradition of rowing known for long. You can even try ice skating during the winter.

REASON #3 - Architecture
It's time you admire the stunning architectural beauty this German city's been boasting of. With a wide range of architectural styles throughout Hamburg, you cannot afford to miss some of the most significant churches such as St. Nicholas, once used to be the world's tallest building in the 19th century.
<
Don't forget to visit St. Michael's where you can climb the bell tower in order to grab a stunning view of the city. Moreover, Hamburg also prides itself for being home to more bridges than any other city in the world.
REASON #4 - Shopping
Fond of going on a shopping spree? Time to spoil yourself for choice as there are many impressive shopping opportunities in the city. From local boutiques to some well-known names, you would not get enough of shopping as there are several shopping malls and stores.
Make way to the most popular shopping street - Jungfernstieg, located south of the Inner Alster Lake.
REASON #5 - Nightlife
It's true that port towns have always been synonymous with the exciting nightlife. St. Pauli is the entertainment district in the city. During the day, you can visit art galleries and cafés. Visit the Reeperbahn area where you will find many clubs attracting young crowd to spend their Friday and Saturday nights.
Possibly regarded as one of the best European destinations, Hamburg is the beautiful harbour city in Germany that has a few claims to fame - the birthplace of Karl Lagerfeld (Well-known German fashion designer) and the place where the Beatles gave a kick start to their career. Boasting of more canals than Venice and Italy combined, you would not want to miss a chance jumping on a boat for a peaceful cruise.