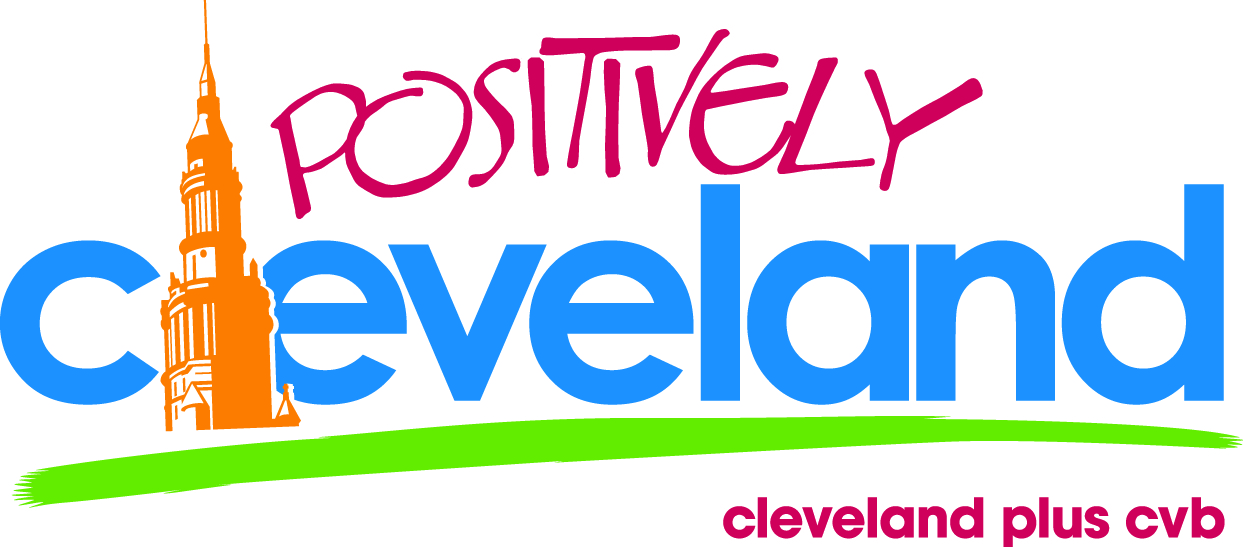 The Chalet at Cleveland Metroparks (c)Scott Meivogel

The Chalet at Cleveland Metroparks (c)Scott Meivogel
Cleveland, Ohio – Visitors can travel over the Cuyahoga River and through the woods of the Emerald necklace to Cleveland Plus this holiday season for a baseball field converted to a winter themepark, dazzling light displays, performances by world-renowned musicians and festive exhibits at the area's spectacular museums. Whether holiday travelers are in town visiting family in the region or on a getaway to create new memories, Cleveland's diverse offerings allow for a distinctive and personal experience. What to see? Where to go? What can't-miss souvenir should you pick up while in town?

This holiday season "choose your own adventure" with a guide that showcases different options for every visitor.
For a listing of all holiday events in chronological order, click here.
FAMILIES WITH CHILDREN 10 AND UNDER
There are few things more magical than being in the presence of a child during the holidays; their eyes full of wonder and hearts filled with unwavering belief. And, after hours of travelling combined with hours of cheek-pinching from grandparents, aunts, uncles and other relatives, the kids deserve some quality time. So, instead of feeling tethered to the homestead now that it's filled with little bundles of joy, families can come to Cleveland Plus for a trip that's actually easy to assemble (unlike those doll houses and race car tracks).

The Polar Express on the Cuyahoga Valley Scenic Railroad: Nov. 17-Dec. 20
A magical evening of family fun runs along the rails of the Cuyahoga Valley Scenic Railroad. While aboard, pajama clad families enjoy hot cocoa, cookies, a reading of the classic story The Polar Express, caroling, a stop at North Pole Village and even a visit from Santa himself.
800.468.4070, www.cvsr.com
Twelve Days of Winter at Lake Metroparks: Nov. 19-Jan. 1, 2012
Visitors are invited to sing and play along in the all new indoor winter playland at Penitentiary Glen Reservation. On a life-sized game board guided by the familiar holiday song, "The Twelve Days of Christmas" visitors can take a turn to pop the dice, move along from space to space and discover through interactive play the many things that nature gives to us in the winter season. There also are family crafts, activity pages and scavenger hunts, as well as a classic board game exhibition.
440.256.1404, www.lakemetroparks.com
Winter Show at the Cleveland Botanical Garden: Nov. 25-Dec. 21
The Cleveland Botanical Garden with its giant glasshouses, exotic plants and 11 acres of gardens, can be a pretty magical place all-year round. But, add gingerbread houses, a great big tree, nostalgic department store window-like displays, traditional holiday trains and festive decorations and visitors experience something even more special during the annual Wintershow events.
216.721.1600, www.cbgarden.org
Country Lights at Lake Metroparks: Dec. 2-23
Families can snuggle together on a horse-drawn wagon ride in the country and enjoy the wondrous twinkle of approximately a quarter of a million festive holiday light displays at Lake Metroparks Farmpark, an agricultural "amusement park" for kids of all ages. Located 25 miles east of Cleveland, Country Lights is a winter wonderland perfect for the whole family with so much more than lights, such as model train displays, "Santa's Workshop" and the "Well Bred Shed" featuring multiple horse presentations. Due to the popularity, the event usually sells out quickly; tickets go on sale Nov. 15.
440.639.7275, www.lakemetroparks.com
Snowland at Great Wolf Lodge: Dec. 3-25
Being able to splash around in an 84-degree indoor water park is pretty enchanting to begin with, but add appearances from Santa Claus, holiday carol sing-alongs, nightly story time and even polar bear races and it truly becomes magical. "Little Elves" can attend North Pole University, explore Santa's workshop, create at the writing, the wrapping and the toy station and, enjoy the daily snow shows in the Grand Lobby (yes, it will be snowing indoors!).
419.609.6000, www.greatwolf.com
The Rink at Wade Oval: Dec. 4-March 2012
Visitors can lace up their ice skates and slide on over to the Rink at Wade Oval, a unique polymer-surfaced ice skating rink located in University Circle. Each year, more than 20,000 visitors come to skate, take-in the wintry Wade Oval Circle and enjoy a coffee or hot chocolate from the concession stand. Visit through Dec. 21 to experience the WinterShow activities at the adjacent Cleveland Botanical Garden.
216.707.5033, www.universitycircle.org
"Jazz Up Your Holidays" by the Cleveland Jazz Orchestra: Dec. 11
The Cleveland Jazz Orchestra is putting a little syncopation in visitors steps' with an interactive 90 minute holiday performance at PlayhouseSquare. "Jazz Up Your Holidays" features jazzy versions of favorite holiday tunes, an instrument petting zoo and many other holiday surprises.
216.241.6000, www.playhousesquare.org
Christmas on the Farm: Dec. 17-18, 23
The entire family can spend an evening with Rudolph's long-lost cousins feeding the elk herd at Bonnie Brae's Farm in Wellington, about 50 miles southwest of Cleveland. A farm wagon, decked out in jingle bells, takes visitors out to the fields where the elk herd roam. Then, families can visit the barn with a decorated Christmas tree to receive a free hand-made ornament. The spicy scented gingerbread village entertains guests who are munching free cookies and sipping hot chocolate. Reservations are suggested for this event.
440.647.3232, www.theelkfarm.com
EATS
Naughty: Hard Rock Café
At the Hard Rock Café, Cleveland memorabilia, videos and music pay tribute to the icons of rock music, many of whom are sure to have spent some time on Santa's naughty list. This holiday season, families can take their little rockers for a delicious brunch and breakfast with Santa (Dec. 10 and 17 at 9am). Each child will receive a treat bag with a special holiday surprise. Also available is a special pairing of Santa and Scrooge (Dec. 11) consisting of afternoon meal with Santa followed by the Great Lakes Theater Festival's presentation of A Christmas Carol.
216.830.7625, www.hardrock.com
Nice: The Ritz-Carlton, Cleveland
Designed for the young and young at heart, The Ritz-Calrton's Teddy Bear Tea (Saturdays, Dec. 4, 10, 17) is a perfect setting for an enchanted holiday afternoon. Children and their favorite teddy bear will enjoy a delicious tea menu specially created for pint-sized guests, while accompanying adults savor traditional afternoon tea beverages, sandwiches and pastries. Activities allow children to create their own bags of candy, enjoy holiday story-telling courtesy of Mrs. Claus, take a photograph with teddy and receive a teddy bear gift at the end of tea.
216.623.1300, www.ritzcarlton.com/Cleveland
GET A GIFT
Cleveland Sweets
Visitors can dive into a chocolate drizzle pecan almond crunch gift box from Olympia Candies (www.olympiacandy.com) or some of Baker's Candies (www.bakercandies.com) famous whipped eggs, a fluffy combination of marshmallow and whipped cream covered in chocolate. Or, they can find the perfect wine or craft beer pairing with chocolate confections at Lilly's Handmade Chocolates (www.lillytremont.com). Lilly's creations are unique with both sweet and savory flavors such as "Sweet Cheeks," a dark chocolate piece filled with burned salty caramel and "That Bacon One," a milk chocolate piece filled with bacon and organic maple butter. For those who like the saltier side of sweets, try one of the 18 different flavors of popcorn or chocolate covered jalapeños at Campbell's Popcorn Shop (www.campbellssweets.com) at the West Side Market.
Cleveland Plus Pass
This multi-attraction pass saves at least 30 percent off access to ten of Cleveland's big attractions. For visitors who missed some of the great museums Cleveland Plus has to offer during this visit, the two-, three- or five-day Plus Pass (www.positivelycleveland.com/pluspass) will help them see it all during the next time in town. The pass includes admission to ten area attractions including the Cleveland Metroparks Zoo, Lake Metroparks Farmpark, the Cleveland Botanical Garden and other top destinations, as well as value-added offers from restaurants, retail establishments and more. The Plus Pass doesn't activate until the user visits the first location, so travelers can plan a return anytime in the future.
FAMILIES WITH TWEENS AND TEENS
Ah the teen years. It's that awkward time stuck between still believing in the holiday magic and wanting to fit in with the "cool kids." And for parents of these tweens and teens, vacation planning is taken to a new level of difficulty. With activities such as sledding down a 1,000-foot refrigerated ice chute or bouncing around on a 4D Motion Theater "Snow Ride" are sure to get video games and cell phones put away, even if just for a few hours. Cleveland Plus offers the right combination of contemporary "cool things to do" and nostalgic events that brings out the kid inside visitors of any age.
Snow Days at Progressive Field: Nov. 25-Jan. 16, 2012
After a successful inaugural season that attracted more than 50,000 attendees to Progressive Field, Snow Days returns in 2011. This unique outdoor event features snow tubing down the Batterhorn, a 10-lane hill stretching more than 200 feet from the Home Run Porch to centerfield. The Frozen Mile, a quarter-mile ice skating rink, will outline most of the outfield. And this year, on Jan. 15, Snow Days will host the "Frozen Diamond Faceoff," an outdoor hockey match-up between Ohio State University and University of Michigan. It will be the first outdoor college hockey game held in Ohio. To complete the experience, the stadium is decked out with festive winter decorations and features fire pits and warming concessions.
216.420.HITS, www.Indians.com/snowdays
Tobogganing at The Chalet: Nov. 25–March 2012
This winter, visitors must experience the thrill of tobogganing at The Chalet in Mill Stream Run Reservation in Strongsville. The two 1,000-foot-long refrigerated ice chutes operate with or without snow, weather permitting, and are frozen fun for everyone all season.
440.572.9990, www.clemetparks.com
3D Winter Wonderland and Holiday Light Show at Ghostly Manor Thrill Center: Nov. 25-Dec. 31
After Halloween, the spirits are put to rest at Ghostly Manor Thrill Center and the facility becomes a 3D North Pole adventure. The Christmas Winter Wonderland exhibit invites families to walk through the complex designed as the home of Mr. and Mrs. Claus. Visitors can take a once-in-a-lifetime "Snow Ride" in the XD 4D Motion Theater and stick around for the Christmas Light Show. Choreographed to seven songs over FM radio, visitors watch a 25-minute light show synchronized with more than 75,000 lights from the warmth of their own vehicle.
419.626.4467, ghostlymanor.com
Winterfest Downtown Holiday Lighting: Nov. 26
Visitors from across the nation bundle up and travel to the center of downtown the Saturday after Thanksgiving for a day full of holiday-themed events and celebrations, most of which are free to the public. At the core of the annual Winterfest event is the annual lighting ceremony, free concert and fireworks on Public Square. Also offered are carriage rides, shopping and craft tents, food festivals and much more.
216.736.7799, www.downtownclevelandalliance.com
Holiday Lantern Tours at Hale Farm and Village: Weekends, Nov. 26-Dec. 23
Guests can stroll through the 19th century village by the light of a lantern and experience the holiday season years part. Visitors embark on an evening stroll through time to the Village, where it is Christmas Eve in 1861 and are welcomed into the village homes by Civil War era residents whose holiday traditions are as diverse as their ethnic and religious backgrounds.
330.666.3711, www.wrhs.org
Great Lakes Theater presents "A Christmas Carol": Dec. 2-23
The holiday season wouldn't be complete without an authentic presentation of Charles Dickens' classic tale. Visitors can celebrate the season by heading to the stunning Hanna Theater in PlayhouseSquare to enjoy "A Christmas Carol", a true holiday tradition.
216.664.6064, www.greatlakestheater.org
"The Nutcracker" performed by the Royal Winnipeg Ballet: Dec. 8-11
The characters that the entire family knows and loves, the sugar plum fairy, dancing mice, toy soldiers and, of course, Clara and her Nutcracker Prince, come to life at PlayhouseSquare. The classic yuletide tale is performed by the Royal Winnipeg Ballet with a live local orchestra accompaniment of the traditional Tchaikovsky score.
216.241.6000, www.playhousesquare.org
Neil Zaza's "One Silent Night": Dec. 17
Neil Zaza is world renowned for his holiday mash-ups featuring traditional melodies intertwined with classic rock standards. This season, in celebration of the 10th anniversary of his show "One Silent Night," Zaza is bringing his audience together in a high-tech way. Along with the performance at PlayhouseSquare, fans can participate and communicate by sharing messages and holiday pictures throughout the show. As an added holiday bonus all attendees will get a free EP with Holiday classics and previously unreleased tracks.
216.241.6000, www.playhousesquare.org
EATS
Naughty: Melt Bar & Grilled
A Food Network favorite, this rockin' restaurant serves every kind of grilled cheese possible! But this isn't the typical piece of American cheese slabbed between two slices of white bread. Melt features more than 20 different takes on the original all with their own unique twist. While in town, visitors can get a little naughty and try a "Parmageddon" stuffed with onions, kraut and a potato and cheese perogi.
216.226.3699, www.meltbarandgrilled.com
Nice: The Greenhouse Tavern
Families can cater to the emerging adult within their teenagers at the chic Greenhouse Tavern, located on the rejuvenated East Fourth Street Entertainment District. Award-winning chef Jonathon Sawyer evokes the farm-to-plate movement and remains committed to an eco-friendly environment as the first Green Restaurant Association Certified Green restaurant in Ohio. As a parent himself, Sawyer encourages younger eaters to try new dishes and flavors by offering his entire menu "kid's style" for only $10.
216.443.0511, www.thegreenhousetavern.com
GET A GIFT
Cleveland T-Shirts:
Clevelanders wear their hearts on their sleeves, literally. Visitors can be a part of this trend with quirky shirts with as much style as Cleveland pride from C.L.E. Clothing Co. (www.cleclothingco.com) or GV Artwork and Designs (www.gvetchedintime.com). For an extensive collection of Cleveland gear beyond just t-shirts, holiday travelers should shop at The Only Cleveland Store (www.theonlyclevelandstore.com) located in the heart of downtown at Tower City Center.
Anything from Big Fun:
There's no better place for affordable, kitsch gifts ranging from whoopee cushions to GI Joe thermoses than Big Fun (www.bigfunbigfun.com). This eclectic vintage toy store with two Cleveland locations is bursting with little novelty items and big ticket, hard-to-find pop culture collectibles.
YOUNG COUPLES
Heading home for the holidays is always comforting. But leave the planning of the trip in the wrong hands and it could be a long vacation of watching embarrassing home movies from childhood. Holiday visitors can avoid this situation and get everyone out of the house to experience a family-approved "grown-up" side of Cleveland such as seasonal wine and beer tastings, theater performances and, maybe for old time sake, a visit to the local home where the seasonal cult classic, A Christmas Story was filmed.
A Christmas Story House and Museum: All Year (Wednesday-Sunday)
Leg lamp entrepreneur Brian Jones bought the house in local neighborhood Tremont where "Black Bart" and other scenes from A Christmas Story took place and restored it to its big screen look with original props and images for public viewing. Visitors should be sure to head across the street to the gift shop to purchase major award leg lamps, official Red Ryder bb-guns, secret society decoder pins, Lifebuoy Soap and other movie related gifts.
216.298.4919, www.achristmasstoryhouse.com
"The Santaland Diaries" at the 14th Street Theater: Nov. 23-Dec. 17
Based on the story by David Sedaris and produced by Cleveland Public Theatre, this show is sure to bring a smile to any Grinch's face. The show is a hilarious recount of the trials and tribulations told by a Crumpet, now in his mid fifties, about the time he was an out-of-work actor and forced to work as a Macy's Christmas Elf in 1989. The show is side-splitting fun for those looking for an escape from the typical holiday cheer.
216.771.8403, www.playhousesquare.org
Larchmere Holiday Stroll: Nov. 25-26
The Larchmere Holiday Stroll is more than just a weekend of shopping, it's an annual holiday experience that features festive music, food and twinkling lights. Visitors can shop locally among art galleries, antiques, books and clothing stores, craft shops and more. Also available is the Bazaar Bizarre, a juried craft show that's "not your granny's craft fair" featuring jewelry, T-shirts, pottery and other funky wares, prefect for that Aunt in the Secret Santa Exchange.
216.421.2100, www.larchmere.com
Winter Wine and Ale Fest in Downtown Cleveland: Nov. 26
After Public Square's Winterfest events, adults come out to play at the 2nd Annual Winter Wine and Ale Fest. The Huntington Building's stunning lobby is transformed into a seasonally-decorated tasting room feature drinks from more than 20 local wineries and craft breweries. With the purchase of a ticket, guests receive tasting tickets for some of Ohio's best wines and ales, while enjoying food from numerous local restaurants.
216.736.7799, www.downtownclevelandalliance.com
Ohio City Christmas Festival: Saturdays, Nov. 27-Dec. 18
The Market District transforms into a German Weihnachtsmärkt, or Christmas Market, for a delightful holiday shopping festival. Market Avenue, which houses the ever-popular Great Lakes Brewing Company, closes down to traffic and is filled with vendors in tents selling chocolates, spices, nuts, ornaments and other Christmas items. Other highlights of the event include horse and carriage rides, Christmas tree sales and visits from Santa Claus himself.
216.781.3222, www.ohiocity.org
"Conni's Avant Garde Restaurant: Home for the Hollandaise" by Cleveland Public Theater: Dec. 1-18
"Conni's Avande Garde Restaurant" is a quirky theatrical event that mixes fine food, wine and ensemble theatre together with cabaret, improv comedy and a five-course meal. This year's show tells the story of an aging actress and her career-ending decision to have a child. Follow her on a miraculous journey that includes a visit from the Soup Angel, a radical re-interpretation of the Nutcracker Suite and even instructions on the art of bussing tables from general manager Sue James. In an odd and unforgettable evening, this show is the perfect cure for any bah-humbugs.
216.631.2727, www.cptonline.org
Winter Lights Lantern Festival and Circlefest: Dec. 2-31
The Cleveland Museum of Art brightens up the holiday season with a festival inspired by centuries-old, cross-cultural traditions of ceremonial lighting displays. The free annual festival includes an array of workshops for making lanterns and a stunning display through the Environment of Lights led by guest lantern artists, illuminated dancers and giant puppets during Circlefest on Dec. 4.
216.421.7350, www.clevelandart.org
Little Italy Holiday Art Walk: Dec. 3-5
As a nod to the neighborhood's artisan roots, the dozens of galleries that comprise Little Italy on Cleveland's east side open their doors the first weekend of December for the inviting Holiday Art Walk. Many of the galleries offer cookies, hot chocolate, wine and other treats to accompany the shopping experience. A Christmas tree in front of the old Mayfield Theater is lit Dec. 3 at 5pm.
216.421.1717, www.clevelandlittleitaly.com


EATS
Naughty: The Chocolate Bar
The second of its kind in the country, the Chocolate Bar is a restaurant that serves lunch, dinner, cocktails and, of course, dessert. In fact, approximately half of the menu is dedicated to naughty sweets including tarts, cakes, crepes, ice cream, fondue and brownies. Patrons love the chocolate banana cream pie martini, cocoa puff alp'accino and their famous chocolate fondue for two.
216.622.2626, www.originalchocolatebar.com
Nice: Happy Dog
With a menu based solely on three things, hot dogs, tater tots and French fries, there's no doubt why the Happy Dog is a true Cleveland treasure. With more than 50 toppings such as a fried egg, kimche, bourbon baked beans and grape jelly, this isn't a standard hot dog joint. After dinner hours, live music on most nights makes for a funky fun bar setting. And visitors should be sure not to miss "The Kishka Who Saved Christmas Special" on Dec. 16 when DJ Kishka spins polka music while guests decorate the tree with sauerkraut "tinsel" and color pierogi ornaments.
216.651.9474, www.happydogcleveland.com
GET A GIFT
Cleveland Seasonal Brews:
Around Cleveland, seasonal beers fly off the shelves faster than Tickle-Me-Elmo toys. The ultimate Cleveland seasonal beer - Great Lakes Brewing Company's Christmas Ale (www.greatlakesbrewing.com) is one hot brew. For visitors interested in checking out the environmentally-conscious brewing company with beers named after Cleveland history (Eliot Ness, Commodore Perry, etc.) at home, the brewery has distribution in Illinois, Indiana, Kentucky, Michigan, New York, Pennsylvania, West Virginia and Wisconsin or they can buy a tap handle for a beer lover's home bar. Also produced locally, Thirsty Dog makes the "12 Dogs of Christmas" Ale (www.thirstydog.com), Hoppin' Frog has its Frosted Frog Christmas Ale (www.hoppinfrog.com) and Indigo Imp, releases a seasonal Winter Solstice (www.indigoimpbrewery.com).
A Christmas Story House Leg Lamp:
While visiting the museum dedicated to the cult classic film shot in Cleveland, guests should pick up a nightlight, desk-ready and lawn ornament-sized versions of the A Christmas Story leg lamp adorned with a fringe skirt and fishnet tights. Or, purchase bunny pajamas just like Ralphie received from Aunt Clara. Also available online at www.redriderleglamps.com.
A Book from Gray and Company Publishers:
Cleveland meteorologist Dick Goddard has been around for, well, ever. In Six Inches of Partly Cloudy, one of the newest books from Cleveland publishing company Gray and Co. (www.grayco.com), Goddard celebrates a remarkable 50 years on television with personal stories, witty cartoons, fun facts, and essays about weather, pets, Ohio history, the TV business, and much more. Or, sports fans can read up on Cleveland's storied athletic history, such as Joe Tait: It's Been a Real Ball and Things I've Learned from Watching the Browns by Cleveland Plain Dealer sports writer Terry Pluto or Pass the Nuts by Dan Coughlin.


EMPTY NESTERS
Now that the kids are grown and away, it's time for to play in Cleveland Plus. Why Cleveland? Because visitors can spend a chilly day inside paying homage to the rock idols that defined their adolescence at the Rock and Roll Hall of Fame and Museum; rekindle old flames cuddled together on a horse drawn carriage ride in the country; and reminisce about the "Joys of Christmas Past" with vintage toys, fashion and music in a 1915 Manor House all in one trip. And they can indulge in a little extra luxury while staying on a budget at restaurants that are high on style, but easy on the wallet.
Deck the Hall at Stan Hywet: Weekends Nov. 25-Dec. 30
The elaborate 25-room Manor House at Stan Hywet Hall and Gardens hosts its annual holiday celebration, Deck the Hall. This year's theme "Joys of Christmas Past" celebrates 100 years of Christmas treasures through fashion, music, toys and holiday traditions in each room of the hall. Other festivities include a winter wonderland of 250,000 twinkling holiday lights, a massive Legos play area, a poinsettia tree in Corbin Conservatory, Santa's Workshop, the Gingerbread Bakeshop and holiday treats in the Carriage House Museum Store and Café. Each evening features a tree-lighting ceremony at 5:30pm.
888.836.5533, www.stanhywet.org
Historic Kirtland Temple "Wise Men Still Seek Him Nativity Exhibit": Nov. 26-Dec. 31
"Wise Men Still Seek Him" is a seasonal exhibit that features a collection more than 500 individual nativity sets from around the world exploring the way various cultures celebrate the season. In addition to the exhibit, the historic school house features international exhibits and children's nativity scenes.
440.256.9805, www.kirtlandtemple.org
Lolly the Trolley Holiday Light Tours: December
From one of the best-known tour companies in the area comes a unique holiday light adventure. Riders can learn about the past, present and future of the "All-American City" with a focus on the lighting displays in Public Square and the North Coast Harbor. Most stops include visits to Tower City or the historic Arcade to view the holiday decorations, as well.
216.771.4484, www.lollytrolley.com
Ma & Pa's Horse Drawn Sleigh Rides: Dec. 1-March 15, 2012
There's nothing more seasonal than dashing through the snow in a one horse open sleigh. Visitors can create a lasting winter memory cuddled under a blanket and riding through the snow in an authentic sleigh or buggy in the town of Burton, approximately 40 miles southeast of Cleveland. Afterwards, they can warm up by the fire with fresh coffee and cookies made by Burton's own Mrs. Claus, better known as "Ma."
Schwan Gravesite Tree-Trimming and Holiday Program: Dec. 3
While visiting a cemetery during the holiday season may be one of the last things on the list, unique events at Cleveland's stunning Lake View Cemetery makes the idea much more alluring. Guests can join the Hope Lutheran Church as they decorate a Christmas tree at the gravesite of Rev. Henry Schwan. The Reverend is believed to have started the tradition of lighted Christmas trees in America as he brought a candle-lit tree into his sanctuary for Christmas Eve service on Dec. 24. Later in the afternoon, visitors take part in the 17th annual holiday program in the gorgeous Wade Chapel featuring merry music and warm candles.
216.421.2665, www.lakeviewcemetery.com
Ohio City Christmas Walk: Dec. 3
The 3rd Annual Ohio City Christmas Walk gives visitors an opportunity to explore eight festively decorated historic Ohio City homes. With transportation provided by Lolly the Trolley, the "walk" begins at Garage Bar and will feature stop at various fine dining establishments throughout the Ohio City neighborhood for a true taste of the area.
216.781.3222, www.ohiocity.org
Dave Koz and Friends Christmas Tour 2011: Dec. 4
Jazz fans can join sensational saxophonist extraordinaire Dave Koz along with his friends trumpeter/composer/producer Rick Braun, South African singer/guitarist Jonathan Butler and Dutch saxophone star Candy Dulfer for his 2011 Christmas Tour at PlayhouseSquare. For the tour's 14th anniversary, the foursome will perform hits from their respective catalogues and jam on fresh, lively arrangements of seasonal favorites in an uplifting, high-energy show the whole family will love.
216.241.6000, www.playhousesquare.org
Cleveland Jazz Orchestra Celebrates the Season, A Not So Silent Night: Dec. 10
Like that funky sweater only worn once a year, the Cleveland Jazz Orchestra's performance of holiday tunes is fresh and simply fun. For more than 25 years, CJO has worked to bring big band jazz to a city with deep musical roots, and they accomplish this with toe-tapping performances suited for audiences of all ages at PlayhouseSquare's Hanna Theater.
216.241.6000, www.playhousesquare.org

Cleveland Orchestra Concerts: Dec. 11, 14-18 and 20-23
Holiday travelers can hear The Cleveland Orchestra and Choruses perform holiday favorites in the festive splendor of the opulent Severance Hall, with a special visit by Santa. The 2011 Christmas Concert performances include all types of holiday music – from classical to jazz. A Cleveland holiday tradition presented by one of the world's renowned orchestras.
216.231.1111, www.clevelandorchestra.com
The Trans-Siberian Orchestra at Quicken Loans Arena: Dec. 30
The Trans-Siberian Orchestra's distinct twist on holiday classics are right at home here in the city of rock and roll. The powerful musical group puts a magical edge on Christmas tunes that are both unique and easily identifiable.
888.894.9424, www.trans-siberian.com
EATS
Naughty: Lola Bistro
Visitors should be sure to indulge in the Lola craze! Lola is an upscale, nationally recognized restaurant owned by celebrity "Iron" Chef Michael Symon. This American bistro with Midwestern twists and turns uses locally grown and raised organic meats and produce in naughty dishes such as a savory beef cheek peroigi and the smoked Berkshire pork chop.
216.621.5652, www.lolabistro.com
Nice: Sweet Moses Soda Fountain and Treat Shop
This classic soda fountain and treat shop is new to Cleveland's westside Detroit-Shoreway Neighborhood. Sweet Moses serves up homemade ice cream, fudge and root beer right out of the barrel just as it was done back when life was simpler and a whole lot sweeter.
216.651.2202, www.sweetmosestreats.com
GET A GIFT
A Recording of the Renowned Cleveland Orchestra:
Consistently ranked among the top ten orchestras in the world, the elegant melodies and passionate symphonies that fill Severance Hall by The Cleveland Orchestra make for the perfect reminder of an enjoyable holiday in Cleveland Plus. Stop by The Cleveland Orchestra Store (1101 Euclid Avenue, Cleveland) or shop online at www.clevelandorchestra.com.

Rock and Roll Hall of Fame Trivia Board Game:
With more than 1,700 questions and clues about the greatest people, events, recordings and dates in rock and roll history, the official Rock and Roll Hall of Fame trivia board game (www.rockhallstore.com) is the ultimate test of players knowledge of the genre that shaped generations. Players travel through various spaces on the game board with the goal to be the first player to rich the Hall of Fame. This is the perfect gift for visitors to take home and finally show those youngsters they still know a thing or two.
Ohio Ice Wines:
Visitors can return home and attend a to holiday dinner bearing a bottle of dessert ice wine from Ohio's Debonne Vineyards (www.debonne.com), Ferrante Winery & Ristorante (www.ferrantewinery.com), Mon Ami Restaurant and Historic Winery (www.monamiwinery.com) or Firelands Winery (firelandswinery.com), just to name a few. Ice wine is made by allowing grapes to remain on the vine until the first freeze thereby concentrating the flavors. Ice wines are a much sweeter wine, typically enjoyed as an after dinner treat or paired with sweet food (such as vanilla ice cream or sponge cakes). While the majority of the world's ice wines come from Canada, the Cleveland Plus counterparts are considerably less expensive, but equally delicious.
###
For more information on travel and tourism in Cleveland Plus, contact Lexi Hotchkiss, Communications Manager, at 216.875.6628 or lhotchkiss@positivelycleveland.com or April Ingle, Communications Assistant, at 216.875.6625 or aingle@positivelycleveland.com.