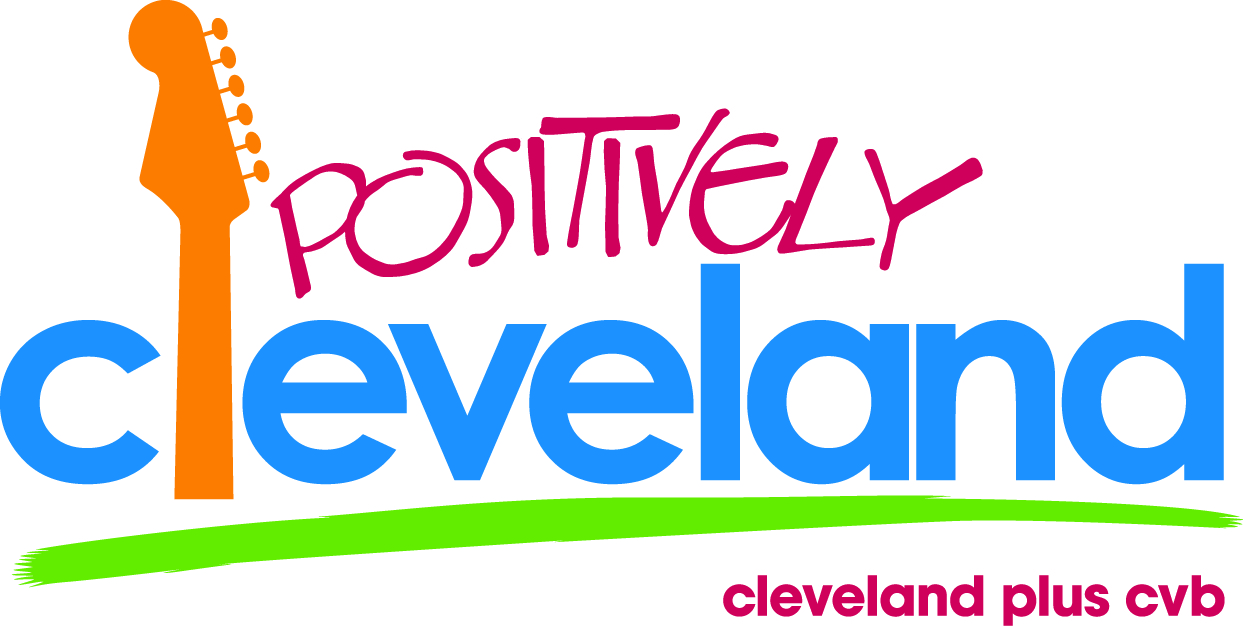 Cleveland, Ohio – Deadheads, Beatlemanics, Little Monsters, Phans, members of the KISS Army and visitors alike can make a musical pilgrimage to the town where an integrated audience turned out in droves in March of 1952 for the first official rock 'n' roll concert -- The Moondog Coronation Ball. Today, with a vibrant live music scene encompassing a wide variety of styles to entice any serious fan, it's relatively easy for a Cleveland concertgoer to find some good tunes any night of the week. But what many visitors don't know is that Cleveland hosts a living legend to rock through its independently-owned vinyl shops, vintage jukebox locations and eateries with musical flair.
The return of the Rock and Roll Hall of Fame Induction Ceremony to Cleveland, on April 14, is the perfect opportunity for music-lovers of any kind to schedule their tour stop in the birthplace of rock 'n' roll.
ROCK AND ROLL HALL OF FAME AND MUSEUM
The Rock and Roll Hall of Fame, located on the shores of Lake Erie in the heart of downtown Cleveland, is where visitors can relive the soundtrack of their lives. Throughout the stunning I.M. Pei-designed building, visitors can trace back their favorites rock moments with more than 50 exhibits, dynamic cinema presentations, plus the largest single collection of rock and roll artifacts in the world.
2012 Induction Ceremony
Red carpet celebrity spottings and a weeklong series of rockin' events define the city as the Rock and Roll Hall of Fame Induction Ceremony returns to Cleveland on April 14, 2012. This celebration (April 5-14) brings a wealth of activity and excitement to the city clad with rock stars, music legends, free concerts, educational sessions and more. The Rock Hall Induction Ceremony will welcome the 2012 inductees into the hall of fame that touts the highest attendance in the country. This year's inductees include the Beastie Boys, Donovan, Guns N' Roses, Laura Nyro, the Red Hot Chili Peppers, the Small Faces/The Faces, the Blue Caps, the Comets, the Crickets, the Famous Flames, the Midnighters and the Miracles.
Grateful Dead Exhibit
In conjunction with the Induction Week Ceremonies, the Rock and Roll Hall of Fame and Museum will unveil its next major exhibit devoted to a truly unique American rock and roll band, Grateful Dead: The Long, Strange Trip. Individual sections within the exhibit will be devoted to the Grateful Dead as a recording group and a touring band, the fans who devotedly followed them and artifacts such as completed manuscripts, instruments, artwork and the Grateful Dead Hotline answering machine.
Library and Archives
The Rock and Roll Hall of Fame and Museum will celebrate the grand opening of its new four-story, $12 million building housing their Library and Archives collection to the public. Scholars and fans now have access to more than 200 archival collections including the personal papers of icons and persons who shaped the music industry. From the behind-the-scenes accounts of studio executives and artist managers to the personal letters by Madonna or handwritten working lyrics by Jimi Hendrix, the collection is a rare opportunity to explore the unseen side of the rock and roll industry. While visitors cannot remove items, they are welcome to browse through books, listen to audio recordings and watch videos in a comfortable reading room.
Facility Improvements
The Rock and Roll Hall of Fame and Museum recently completed the first renovation in its 15-year history, unveiling new exhibit spaces, state-of-the-art interactive technology, improved way-finding and even more new artifacts to add to the museum's comprehensive collection. One of the newest exhibits features the Beatles and more than 60 of the group's artifacts, some of which are on display to the public for the first time including George Harrison's striped suit from the 1966 U.S. Tour, John Lennon's black wool coat worn in "Help!" and Paul McCartney's handwritten arrangement for "Birthday."
216.781.7625, www.rockhall.com
INDUCTION WEEK EVENTS
Saturday, March 31 – Moondog Coronation Ball 60th Anniversary
Quicken Loans Arena
Cleveland's annual celebration of the first rock and roll concert featuring special guest Lance Freed (Rock and Roll Hall of Fame inductee Alan Freed's son) and performances by Rock and Roll Hall of Fame inductee Sam Moore, Creedence Clearwater Revisited (including Rock and Roll Hall of Fame inductees), KC and the Sunshine Band and Mickey Dolenz of the Monkees.
Saturday, April 7 – The Rock Hall and Grog Shop presents Girl Talk
Public Hall
The Rock and Roll Hall of Fame and Museum partners with the Grog Shop to present Girl Talk live at Public Hall. With his live shows described as "the craziest house party ever," Gregg Gillis (who attended college locally at Case Western Reserve University) – best known by his stage name Girl Talk – continues to bring audiences across the world to their feet (and sometimes to the stage) with his dance track mashups and high energy performances. Tickets are only $12
Monday, April 9 – Library and Archives Dedication
Cuyahoga Community College – Center for Creative Arts
The Rock and Roll Hall of Fame and Cuyahoga Community College will dedicate its Library and Archives, the world's most comprehensive repository of written and audiovisual materials relating to the history of rock and roll. This event is not open to the public.
Tuesday, April 10 – Rock My Soul: A Gospel Music Celebration Honoring Kirk Franklin
State Theatre at PlayhouseSquare
The Rock and Roll Hall of Fame and Museum will honor Kirk Franklin in a tribute to rock's gospel roots. Franklin, who came out with the first gospel album in history to sell more than one million records, will perform, while various artists including Fred Hammond, Donnie McClurkin and church ensembles from across Cleveland will honor him through music. Special guest Daymond John will emcee. This event is free, but a general admission ticket is necessary.
Thursday, April 12 – The Grateful Dead: The Long, Strange Trip exhibit opens
The Rock and Roll Hall of Fame and Museum
The Rock and Roll Hall of Fame and Museum will unveil its newest special exhibit, The Grateful Dead: The Long, Strange Trip. The exhibit will explore the band from the perspectives of recording artists and a touring group, the fans that devotedly followed them and fellow travelers.
Thursday, April 12 – Free Concert for Cleveland
Quicken Loans Arena
The Rock and Roll Hall of Fame presents a free Induction Week Concert for Cleveland with lineup showcasing music's unique ability to bridge generational and cultural gaps. Visitors can come together to celebrate the return of the Induction Ceremony to Cleveland with Rock and Roll Hall of Fame inductees George Clinton and Parliament-Funkadelic, as well as Cleveland's own Kid Cudi. Additional artists to be named soon. This event is free, but a ticket is necessary for admission.
Saturday, April 14 – Free Admission Day
The Rock and Roll Hall of Fame and Museum
The public will be admitted to the Rock and Roll Hall of Fame and Museum for FREE all day.
Saturday, April 14 - The 27th Annual Rock and Roll Hall of Fame Induction Ceremony Simulcast
The Rock and Roll Hall of Fame and Museum
See the live broadcast of the 27th Annual Rock and Roll Hall of Fame Induction Ceremony at the Museum. Other than at Public Hall, the simulcast will be the only place to watch the Induction Ceremony live on the night of the event. The three-hour ceremony includes all the performances and presentations broadcast on a giant 12-foot screen on the Museum's Main Stage and several large screens throughout the Museum's theaters. All exhibits will be open to tour during the event, including the Museum's newest exhibits, The Grateful Dead: The Long, Strange Trip and the 2012 Hall of Fame Inductees exhibit.
Saturday, April 14 – The 27th Annual Rock and Roll Hall of Fame Induction Ceremony
Public Hall
The 27th Annual Rock and Roll Hall of Fame Induction Ceremony returns to Cleveland's Public Hall. Tickets to the Induction Ceremony were made available to the public and have now sold out.
CLEVELAND'S ROCK TIMELINE
The Rock and Roll Hall of Fame and Museum is located in Cleveland, but why? Major milestones, including influential people and events, that have developed and shaped the genre took place right here, making Cleveland the birthplace of rock and roll.
1939
Leo Mintz opens The Record Rendezvous in Cleveland, a store specializing in rhythm and blues known then as "race music." About 12 years later Mintz convinces local deejay Alan Freed to start playing those records on the air, effectively launching the rock 'n' roll era.
1952
Cleveland disc jockey Alan Freed begins his "Moondog Show" on WJW, broadcasting only rhythm and blues music. It quickly becomes a hit with all audiences. He calls the music "rock 'n' roll."
1952
On March 21, 1952, Freed puts on the first ever rock and roll show in Cleveland and calls it "The Moondog Coronation Ball." The show, oversold by more than 10,000 tickets, causes an overflow of the crowds breaking down the doors and storming the arena where a full-scale riot escalates and ultimately cancels the show. Rock 'n' roll music makes headlines everywhere and controversy ensues.
1955
Elvis Presely plays in Cleveland at Brooklyn High School, his first concert above the Mason-Dixon Line.
1962
The Cleveland Plain Dealer's Jane Scott becomes the first established rock writer, beginning a teen music column in 1962. Scott went on to become known as the "oldest living rock critic," staying on with the paper until 2002.
1966
The Beatles invade Cleveland and play Public Hall. The crowd rushes the stage numerous times which leads police to delay the show multiple times before finally cutting the performance short. The following year, The Beatles are banned from playing in the city.
1973 – 1986
WMMS dominates the Cleveland radio airwaves and gains a national reputation as a forum for new rock acts.
1995
The Rock and Roll Hall of Fame and Museum opens its doors on North Coast Harbor. The pyramid-like shape is designed to reflect a guitar shooting up to the sky.
HELLO CLEVELAND!
In addition to massive concert venues such as Quicken Loans Arena and Cleveland State University's Wolstein Center, Cleveland is home to a variety of jammin' performance spaces perfect for a truly genuine rock experience.
House of Blues Cleveland
From alternative to heavy metal, the House of Blues showcases an eclectic variety of live entertainment through its doors every week. The building was originally a classic Woolworth's store, but was converted to a two-stage, multi-level entertainment venue and restaurant in 2004.The company worked to retain most of the original architecture in the building, while infusing it with the House of Blue's signature wall-to-wall modern folk art décor.
216.523.BLUE, www.hob.com/cleveland
Blossom Music Center
Blossom Music Center, located in the Cuyahoga Valley south of Cleveland, is widely praised for its superb acoustics and stunning setting. The outdoor amphitheater holds close to 20,000 concert-goers under the Pavilion roof or on the casual lawn, making it an attractive concert setting for The Cleveland Orchestra and many of the country's top headlining acts.
330.920.8040, www.livenation.com/venue/getVenue/venueId/108
The Beachland Ballroom
Cleveland's greatest venue for catching some of the best up-and-coming indie rockers is the Beachland Ballroom. Located in the artsy Waterloo Arts district, the space was once a Croatian Liberty Home, a social center for the large Slavic community in the area. While the space has remained largely the same with original design elements, signage and images from the 1950s, the venue has become one of Cleveland's most diverse live music venues with numerous shows throughout the week.
216.383.1124, www.beachlandballroom.com
Grog Shop
What originally started as just another corner bar quickly gave way to a booming music scene showcasing some of the best underground rock bands in the nation. Today, the Grog Shop remains true to its bar roots with an extensive beer list featuring microbrews and adventurous imports.
216.321.5588, www.grogshop.gs
Nighttown
From the outside, it looks like a small neighborhood place, but looks can be deceiving. Cleveland Heights' Nighttown was voted one of the top jazz clubs in the world by Down Beat magazine with live music nearly every night. With a variety of dining rooms and intimate performance settings, Nighttown has topped Cleveland's jazz scene since 1965, and it has only grown better with age.
216.795.0550, www.nighttowncleveland.com
Brothers Lounge
Found on Cleveland's west side, Brothers Lounge is a revitalized Cleveland tradition that is once again hammering out great music, food and a trendy wine bar. Live music is featured every night, making the atmosphere at Brothers Lounge truly unique and special.
216.226.2767, www.brotherslounge.com
Wilbert's
For visitors, walking into Wilbert's after a game or concert downtown presents the opportunity to experience a one-of-a-kind music scene. The bar/concert venue located in the Historic Gateway District showcases some of the best national, regional and local roots, blues, folk, world, jam, reggae, jazz and pop music.
216.902.4663, www.wilbertsmusic.com
Peabody's
Peabody's, located on East 21st street downtown, has been a Cleveland music institution since the 1960s. With two floors and more than 13,000 square feet of space, this club draws massive crowds looking to discover new musicians and national acts. In tribute to the city's musical and industrial roots, Peabody's not only features a diverse musical line-up but exposed piping and metal accents create a unique vibe throughout the venue. Best of all, most shows cost less than $20 to enjoy.
216.776.9999, www.peabodys.com
Spitfire Saloon
Lakewood's Spitfire Saloon is a dive bar with a punk rock attitude. A massive bar stocked with more than 80 varieties, crammed seating areas and band stickers adorning the walls define the atmosphere in this gem of a music venue. A variety of local and regional groups take the stage (inside a metal cage) on Friday and Saturdays nights, bringing "anything-goes" antics and breaking decibel barriers at no cost to concert-goers.
Winchester Music Hall
Often touted as one of Cleveland's best live music venues, the Winchester Music Hall is located in Lakewood. The building consists of two independent stages, the Tavern, that hosts smaller acoustic solo artists, and the Music Hall, where bigger solo acts and full bands perform. The nightly music options include everything from blues, jazz, rock, classic rock, alternative, rockabilly, alt-country, bluegrass and swing/big band acts.
MAKING MUSIC
Ante Up Audio
Ante Up Audio, a recording studio located on the east side of Cleveland, has a repertoire of clients including Bone Thugs-N-Harmony, Dave Matthews Band, Jon Bon Jovi, David Bowie, Ozzy Osbourne and more. The multi-suite, full-service recording, mixing and production studio is professionally designed and feature vintage equipment and consoles for optimal sound quality.
216.432.8000, www.anteupaudio.com
Lava Room Records
Located on Cleveland's east side, Lava Room Records is a nationally-accredited full production facility designed with the creative artist in mind. The studio atmosphere features a comfortable and relaxed environment with state of the art equipment and specially-designed rooms for optimum sound performance. Lava Room Records, offering a wide variety of services, has experience working with regional and national artists such as R Kelly, Switchfoot, Boys Like Girls and many more.
216.334.1172, www.lavaroomrecording.com
CLEVELAND IS "RECORD" MAKING
Vinyl records are the newest addition to Cleveland's storied production history with the addition of Gotta Groove Records on Cleveland's east side. The vinyl pressing plant utilizes innovative technology and processes to produce between 10,000-15,000 high-quality vinyl records each week. Since their opening in 2009, Gotta Groove Records not only produces the records at an affordable price, but they also provide post-production design services, warehousing and top-notch customer service. Artists and visitors alike are welcome to explore the pressing plant located in Tyler Village, a renovated elevator factory. Just be sure to call ahead first.
CLEVELAND'S VINYL RECORD STORES
Music Saves
One of the premier indie-rock shops in town, Music Saves is located in the Waterloo neighborhood right next to The Beachland Ballroom and Tavern. Owners Kevin and Melanie keep their CDs and vinyl racks stocked with the latest and hippest releases from artists throughout the world.
216.481.1875, www.musicsaves.com
My Mind's Eye
Charles Abou-Chebl has a thorough understanding of rock and all its manifestations throughout the decades. His store, located in the west side suburb of Lakewood, specializes in some heavier rock selections; though visitors shouldn't count him out on pretty much anything.
216.521.6660, www.mymindseyerecords.com
Blue Arrow Records
Blue Arrow Records in the kitschy, cool Collinwood neighborhood, is the newest addition to Cleveland's growing family of vinyl record stores. As stunning as the collection of LPs and 45s from the 1950s to present day is the 1,300 square feet of floor that owner Pat Gulyas covered entirely with vintage album covers, creating a mosaic as diverse as the store's music collection.
216.486.2451, www.bluearrowrecords.com
Bent Crayon
Located in the W. 78th Street Studios, a CD's toss from the Cleveland/Lakewood border, Bent Crayon stocks a smorgasbord of music from the fringes of the rock genre. We're not so much talking old-school rarities, as much as sounds from within the deep underground heart of music, especially if it's of the electronic kind.
216.221.9200, www.bentcrayon.com
Record Revolution
Players in the music-selling game come and go, but the long-standing Record Revolution, first opened in 1968, holds sway with CDs and a basement full of vinyl on Coventry Road in Cleveland Heights. For rock die-hards, famed signatures and grafitti still line the walls, just like you'd find in a rock club that'd been open for 30 years.
216.321.7661
HEADLINING IN 2012
Cleveland, the birthplace of rock and roll, is often a "not-to-miss" stop on concert schedules. With a variety of concert venues, and travel costs 30-40 percent less than competitive first-tier cities, visitors can rock out to their favorite headliners on a starving artist budget. Click here for a list of bands and festivals that have already announced their tour dates in Cleveland, providing the perfect opportunity to start planning that once-in-a-lifetime concert getaway.
LOCAL MUSIC SCENE ON THE RISE
It's not just national headlining acts making all the noise these days. The local Cleveland music scene has always been known to belt-out iconic bands onto the mainstream radio waves. Local newspaper The Plain Dealer recently released their list of 25 Bands to Watch as a guide to Cleveland-area bands looking to make it big in the months ahead.
In the meantime, visitors can turn up the radio dial to some of the region's favorite musicians that have already made it to the main stage.
Bone Thugs-N-Harmony
Eric Carmen
Tracy Chapman
Devo
James Gang
Levert
Macy Gray
Nine Inch Nails
O'Jays
Pere Ubu
The Pretenders
Raspberries
Robert Lockwood, Jr.
The Black Keys
Kid Cudi
ROCKIN' GOOD EATS
Not only do Cleveland Plus concert venues have great stage performances, they also have delicious menus that allow visitors dinner and a show, all under one roof. Concert-goers can sample the new menu created by celebrity chef Aaron Sanchez and bypass the line when the concerts starts at the House of Blues; enjoy the eclectic American menu (served until Midnight) at one of Nighttown's three bars or on the fabulous heated outdoor patio heated with a massive waterfall; or grab a burger during the show at Wilbert's.
And the music-related dining options don't end there. The following restaurants pay tribute to the birthplace of rock and roll with menu items, décor and even rocker chefs.
DANTE
Chef Dante Bocuzzi is a Cleveland cuilnary rock star. Full-time chef, part-time rock band musician, Bocuzzi's creative talents are present in both his dishes and his records. At his restaurant DANTE, located in a restored bank in the Tremont neighborhood, guests have the opportunity to use their creativity throughout their dining experience with the option of ordering a la carte or enjoying a five-course tasting menu.
216.274.1200, www.restaurantdante.us
Happy Dog
The Happy Dog is a true Cleveland treasure located in the Gordon Square Arts District. Visitors can sit back and enjoy a beer from the massive selection at this ultra-retro, old-fashioned bar. Live music is offered various nights throughout the week including the kitsch "Polka Happy Hour." And, the menu is simple, gourmet hot dogs created by James Beard nominee Chef Eric Williams, with more than 58 different toppings such as homemade ketchup, Korean kim chee, Guinness sauerkraut, and even sloppy joes or peanut butter for the adventurous diners.
216.651.9474, www.happydogcleveland.com
AMP 150
Chef Jeff Jarrett turns up the "AMP" at this hip restaurant, located in the recently renovated Cleveland Airport Marriott. AMP 150 (America's Modern Palette) brings the farm-to-plate movement to life through a menu consisting of local artisan products and hand-crafted cuisine much to the liking of critics and locals alike.
216.706.8787, www.amp150.com
MUSE
The award-winning MUSE, located an The Ritz-Carlton Cleveland hotel, offers a menu of contemporary American cuisine that is designed to offer meals as wholesome and fresh as they are appetizing, artistic expressions. The real stars of the menu are the Lobby Lounge on 6's "Rocktails," a cocktail list inspired by a hit song from each year the hotel doors have been open. Visitors can Sip on a "Bitter Sweet Symphony," drink in a little U2 and toast with an AC/DC Martini.
216.623.1300, www.ritzcarlton.com
Melt Bar + Grilled
Melt Bar and Grilled is a rockin' restaurant that serves every kind of grilled cheese possible in each of its three Cleveland-area locations. But this isn't your typical piece of American cheese slabbed between two slices of white bread. Melt features more than 20 different takes on the original, all with their own unique twist. Try a "Parmageddon" stuffed with onions, kraut and a potato and cheese perogi. Owner/chef Matt Fish is a Cleveland musician and his eatery's menus are printed on classic rock album covers.
216.226.3699, www.meltbarandgrilled.com
Steve's Lunch
Steve's Lunch is a classic 24-hour Ohio City (near westside) diner with tabletop record-playing jukeboxes. It's a late-night hotdog place that's been around since the '50s that insiders in Cleveland know and love. Music aside, the chili dogs are an attraction within themselves.
216.961.1460
Prosperity Social Club
Located in an original 1938 ballroom, Prosperity Social Club is a hipster hangout that offers an extensive beer list and menu, a retro bowling machine, a well-loved jukebox and live music throughout the week. Visitors should be sure to try the pierogies.
216.937.1938, www.prosperitysocialclub.com
Dave's Cosmic Subs
Tucked away in Coventry Village, Cleveland's own version of Haight-Ashbury, sits Dave's Cosmic Subs (and in other locations around Northeast Ohio). Dave, a baby boomer from the '60s generation, relives his past through the art of his unique sub sandwiches. As they say, these are "subs so good, you'll have an out-of-body experience."
216.320.0330, www.davescosmicsubs.com
Hard Rock Café
What better way to celebrate Cleveland's love affair with rock and roll than a visit to the Hard Rock Café. Conveniently connected to Tower City Center, the Hard Rock features down-home American cuisine seasoned with rock music and loads of rock 'n' roll memorabilia.
216.830.7625, www.hardrock.com
OVERNIGHT ACCOMMODATIONS
Cleveland Airport Marriott
The Cleveland Airport Marriott is conveniently located just a few miles from Cleveland Hopkins International Airport and downtown Cleveland. Its 371 rock-themed guest rooms feature lush carpeting, stylish décor, upgraded bathrooms, refrigerators, 37-inch flat screen TVs and Marriott plug-in technology.
216.252.5333, www.marriott.com/hotels/travel/cleap-cleveland-airport-marriott
Doubletree by Hilton Hotel Cleveland Downtown-Lakeside
Located just steps away from the Rock and Roll Hall of Fame and Museum, the Doubletree by Hilton hotel features modern amenities and a high-level of customer service that includes a delicious cookie upon check-in. Guests can unwind in one of the hotel's spacious guest rooms featuring Doubletree signature Sweet Dreams bedding, high-speed Internet access and 32-inch flat panel television.
216.241.5100, http://www.clevelanddowntownlakeside.doubletree.com/
The Ritz-Carlton, Cleveland Hotel
Guests can get the rock-star treatment at The Ritz-Carlton, Cleveland. The award-winning four-star, luxury 206-room hotel is located in the heart of the city. In addition to the well-appointed guestrooms/suites and exclusive club lounge with expansive views of the city's skyline, The Ritz-Carlton offers twice-daily maid service, European toiletries and everything else their guests need to pamper themselves like a rocker.
216.623.1300, www.ritzcarlton.com
Visitors looking to create the ultimate rock and roll experience in Cleveland can visit www.clevelandrockweek.com for rock-related discount rates and packages. Or, for a variety of accommodation package options visitors can check out www.positivelycleveland.com/stay.
###
For more information on travel and tourism in Cleveland Plus, contact Lexi Hotchkiss, Communications Manager, at 216.875.6628 or lhotchkiss@positivelycleveland.com or April Ingle, Communications Assistant, at 216.875.6625 or aingle@positivelycleveland.com.