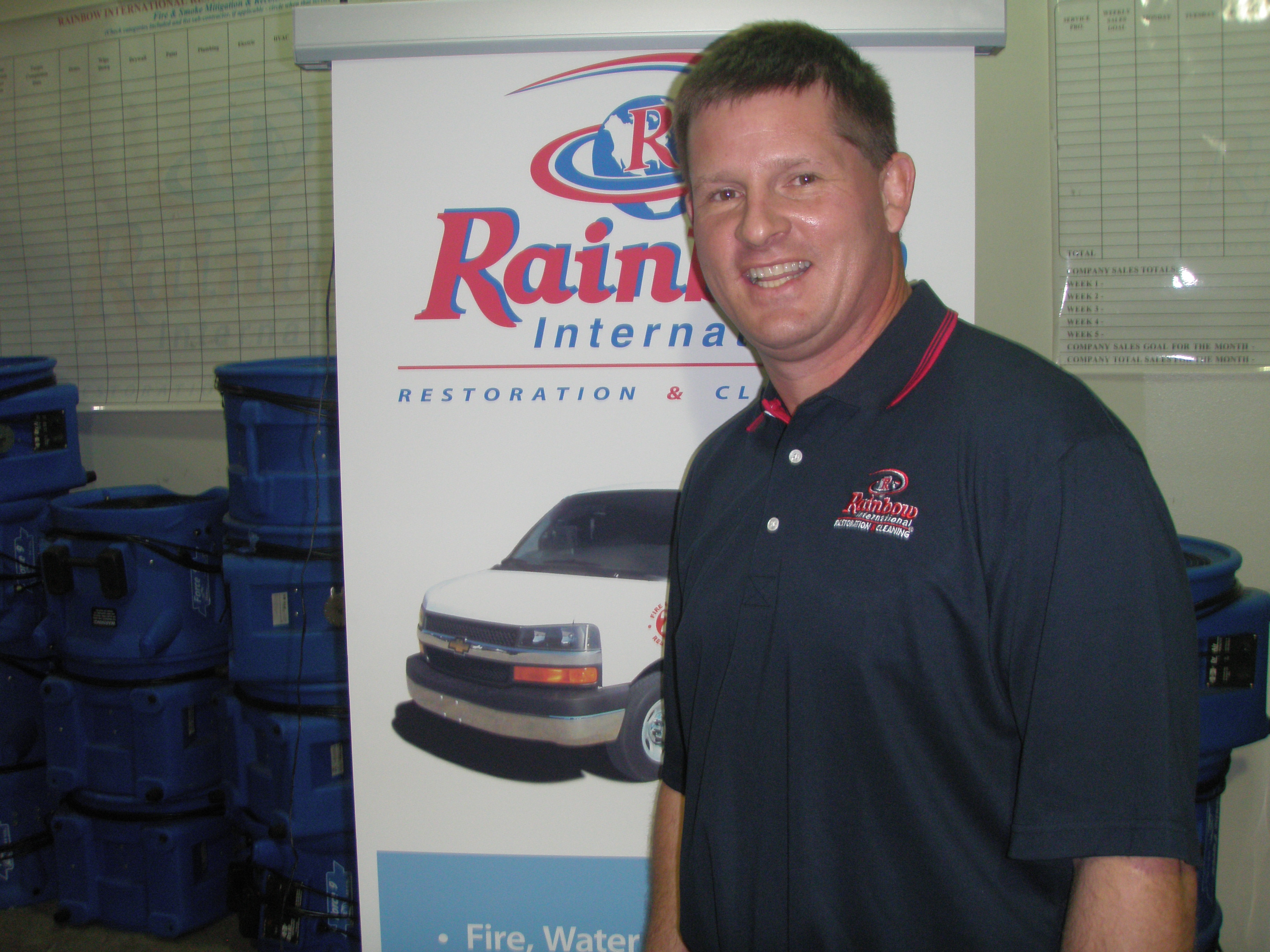 From staring out at the field after a Super Bowl victory to gazing at the destructive aftermath of a tornado, entrepreneur Keith DeLong of Knoxville, TN has made a successful habit of recognizing life-altering opportunities in diverse ways.

A 1988 graduate of the University of Tennessee, DeLong was a first-round draft pick in that year's NFL draft and went to the San Francisco 49ers. There he achieved something very few people can say: an NFL championship in his rookie season.

DeLong left the NFL after five seasons in 1993 and embarked on his post-sports career. After taking interest in the construction business as he watched a friend building his home, DeLong knew he had found what he wanted to do. "I worked in new home construction for fifteen years," he said. "My business saw the same downturn as the national trend once the recession hit, though. I knew I had to find something else for the long-term."

That answer to that search came in the aftermath of the April 2009 tornado that devastated parts of Murfreesboro.

"Surveying the damage and visiting with people working the reconstruction efforts, I became more aware of how insurance plays a role in home building and how, while not necessarily recession-proof, insurance work definitely offered a more recession-resistant complement to what I do for a living," Delong said.

About that time, DeLong received a call from Rainbow International, a global franchise organization providing residential and commercial restoration and cleaning services. "I made a trip to their headquarters in Waco, Texas to learn more and was immediately impressed by what I saw," he said. "I was comfortable with the integrity and personality of the people there and impressed by the support services offered."

DeLong is now a franchise owner of Rainbow International Restoration and Cleaning of Knoxville.

Rainbow International offers comprehensive water, fire and smoke damage restoration and cleaning services to residential and commercial customers.

"The Rainbow International concept of courteous and professional service drives us," added DeLong. "I believe the key to business success lies in more than just doing a job for the customer. I think building relationships with my customers, in addition to providing top-notch service, is the secret to success. I also believe this philosophy flows over into and enhances my personal life as I treat others as I would like to be treated."

"Keith and Rainbow International are a terrific addition of world-class front line service for area residents," said Rainbow International president David Bethea. "We're excited to have him on the Rainbow International team and know he will do a great job serving his customers."

"I know what a championship team feels like and I'm excited to be part of another one with Rainbow International," DeLong said.

Rainbow International may be reached at (865) 670-2772 or visit rainbowintl.com/knoxville for more information or to schedule a service appointment.