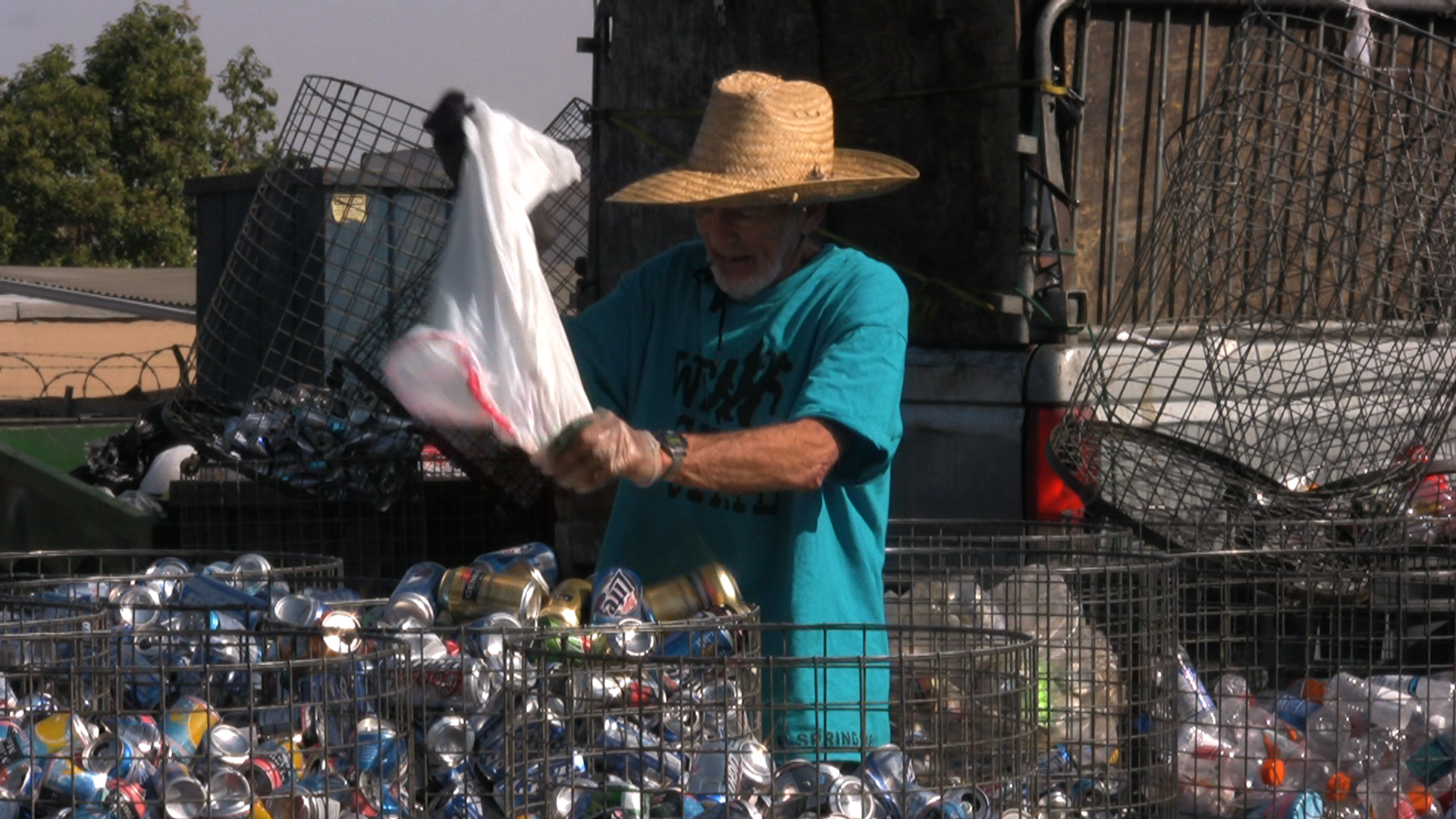 Producers of the "Redefining Waste" Documentary, a film series about individuals who live or create using waste, are teaming up with local students and organizations to make an educational booth made completely out of already used materials. It will be constructed using cans and plastic containers, broken furniture, construction scraps, and other items that commonly end up in local landfills. Team members will be on hand to raffle off prizes, discuss the documentary, and encourage passersby to rethink the definition of "waste."
The booth will be on display on Saturday April 21st from 11a.m. – 6p.m. in Civic Center Park, 201 Laporte Avenue, Fort Collins, Colorado. It will be part of the Sustainable Living Association's Earth Day Fair alongside food vendors, arts and crafts, speakers and live music, and various other displays and activities. Admission to the fair is free and all community members are encouraged to attend.
Booth materials and construction assistance have been donated by Eco-Thrift, a local reuse store with a mission similar to the documentary: encourage reuse and environmental care. Other partners include Savory Spice Shop, Mugs Coffee Lounge, GreenRide, Cohere and Beach House Grill, all of which have donated goods and gift certificates to be raffled off as prizes to fair attendees who visit the booth.
"Earth Day is a celebration of what we have been able to contribute to the environment and community," said Green Ride co-founder Deborah Flynn. "However, it is also a reminder that there is so much more we can do. Earth Day exists as a message to everybody that we must continually improve in order to provide for future generations."
The goal of the booth is to raise awareness about the growing problem of excess trash and introduce community members to a simple but overlooked remedy – reuse. TEDxCSU, a Colorado State University group organizing the upcoming "Growing Greener Generations" sustainability conference, is partnering with "Redefining Waste" to create and staff the booth. Along with learning about the reuse movement and the importance of recycling, booth visitors can reserve tickets to the April 23rd event.
"When we started this project, we knew it would be interesting – but that's an understatement. We met people who convert waste water into fuel, people who make musical instruments from scrap metal, and people who build homes out of used tires. There's a virtual underground of those who are changing the way we use and repurpose our resources," commented Shantel Hansen, Producer.

For more information about the Redefining Waste Documentary, visit wastedocumentary.com, facebook.com/redefiningwaste, and twitter.com/redefiningwaste
For more information about TEDxCSU and "Growing Greener Generations", visit www.tedxcsu.wordpress.com and www.facebook.com/TedxCSU.
About "Redefining Waste":
"Redefining Waste" is an online documentary series created by Shantel Hansen and Dave Rizzotto and funded by a grant from the non-profit organization Newbury Film Series. It is an educational environmental film designed to motivate viewers to reflect on their recycling habits, consumption patterns, and relationships with waste.
The series is comprised of several 2-3 minute episodes that each provide a quick portrait of one program or person that lives or creates using waste. Locations range from Vermont to California and feature stories of individual entrepreneurs, grassroots programs, and major companies including New Belgium Brewery and Patagonia. It was launched in 2008 after Hansen and Rizzotto spent 5 months traveling the United States to gather footage. All current episodes can be viewed online at www.wastedocumentary.com


About "TEDxCSU":
TEDxCSU is a Colorado State University student organization planning "Growing Greener Generations", a TED (Technology, Entertainment, Design) sustainability conference in Fort Collins. The all-day event will feature 12 diverse speakers presenting on various aspects of environmental care and three intermissions for entertainment, meals, and discussion. The event is hosted by eTown's Nick Forrester and headlined by Dr. Temple Grandin and former Colorado governor Bill Ritter.
This event will take place in The Lincoln Center Performance Hall, a 1,200 seat auditorium. Currently, 400 seats are reserved for Colorado State University students and the remainder are open to the public for purchase. As part of local Earth Day celebrations, a bike parade starting at the CSU campus and ending at the venue is also scheduled to take place before the event. www.tedxcsu.wordpress.com.